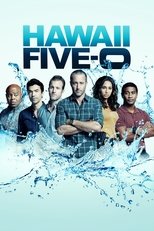 General Information
Glossary: H
First Air Date: September 20th, 2010
Last Air Date: April 3rd, 2020
Created By: Alex Kurtzman, Roberto Orci, Peter M. Lenkov
Star Casts: Alex O'Loughlin, Scott Caan, Ian Anthony Dale, Meaghan Rath, Beulah Koale, Dennis Chun, Kimee Balmilero, Chi McBride, Taylor Wily, Katrina Law
Aired On: CBS
Episode Runtime: 42 minutes
Total Seasons: 10 Seasons
Total Episodes: 240 Episodes
Type: Scripted
Status: Ended
Homepage: CBS - Hawaii Five-0

Last Updated: Sat, 02 Oct 2021 10:31:42 +0000
Sponsored Links
Ratings
User Rating:
Backdrops Gallery (30 Images)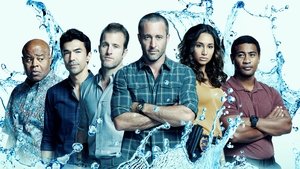 Hawaii Five-0
Steve McGarrett returns home to Oahu, in order to find his father's killer. The governor offers him the chance to run his own task force (Five-0). Steve's team is joined by Chin Ho Kelly, Danny "Danno" Williams, and Kono Kalakaua.
Seasons and Episodes
Specials (4 Episodes)
1: Ultimate Look Back: Season 2
No overview available.
2: Touch of Death (2) - Aired: 2012-05-01
The joint NCIS: Los Angeles and Hawaii Five-0 task force travel from Hawaii to Los Angeles, when the lead suspect in the case moves to the mainland with a deadly virus in tow. Series crossover part 1 is Hawaii Five-0 S02E21 . Series crossover part 2 is NCIS: Los Angeles S03E21.
3: Kapu (Alternative Ending #1) - Aired: 2013-01-14
Alternative Ending #1 of 3x12 Episode. The first alternative ending from "Your Vote - Your Ending". In this ending the murderer is Bram Helms, the Technical Assistant of the victim.
4: Kapu (Alternative Ending #2) - Aired: 2013-01-14
Alternative Ending #2 of 3x12 Episode. The second alternative ending from "Your Vote - Your Ending". In this ending the murderer is Tyler Brown, a student of the victim.
Season 1 (24 Episodes)
1: Pilot - Aired: 2010-09-20
Steve McGarrett is summoned home to the island of Honolulu to bury his father after he is murdered by a madman. Governor Jameson wants Steve to head up a new elite police unit and she will give him full authority to get the job done. Initially he turns down the job, but when he meets the man in charge of the unit, he changes his mind.
2: Ohana (Family) - Aired: 2010-09-27
Following the abduction of a former NSA cyberterrorism expert, the team must rescue the man and prevent a breach of national security.
3: Malama Ka Aina (Respect the Land) - Aired: 2010-10-04
An escalating gang war spills into the stands of a high-school football game, killing several people; an unlikely partnership arises.
4: Lanakila (Victory) - Aired: 2010-10-11
A violent convict escapes from prison and kidnaps a young couple on vacation; McGarrett's estranged sister comes to town.
5: Nalowale (Forgotten/Missing) - Aired: 2010-10-18
When the daughter of the U.S. ambassador to the Philippines is found dead, the governor tasks Five-0 with finding her abducted sister.
6: Ko'olauloa (North Shore of O'ahu) - Aired: 2010-10-25
When the CEO of a successful surf company is murdered, Kono revisits her past; Five-0 is thrown into the varied but interconnected worlds of North Shore surfing.
7: Ho'apono (Accept) - Aired: 2010-11-01
When a Navy SEAL, who's on the run for a murder he swears he didn't commit, takes hostages and safe haven aboard the U.S.S. Missouri memorial battleship, McGarrett must use every SEAL skill in his arsenal to diffuse the situation.
8: Mana'o (Belief) - Aired: 2010-11-08
When Danny's ex-partner is found dead at a Hawaiian luau the Five-0 team's investigation leads them to some dirty cops and a powerful cocaine cartel.
9: Po'ipu (The Siege) - Aired: 2010-11-15
When a member of the security detail for an upcoming Aid Summit is murdered before he can reveal the details of an assassination plot, Five-0 is brought in to investigate the murder and protect the target, a ruthless dictator.
10: Heihei (Race) - Aired: 2010-11-22
Five-0 is baffled when a highly skilled ring of thieves pulls off a heist of an armored car, killing two security guards but leaving the money behind. Their only lead in the case requires Danny to reluctantly ask his ex-wife for a favor.
11: Palekaiko (Paradise) - Aired: 2010-12-06
The wife of a newlywed couple is found disoriented with amnesia in Kahana State Park with the husband currently missing. The mother of the husband suspects the wife for staging the whole thing although Five-0 & M.E. Bergman may have discovered a potential newlywed serial killer.
12: Hana 'a'a Makehewa (Desperate Measures) - Aired: 2010-12-13
It's Christmas in Hawaii, but instead of celebrating, Five-0 is negotiating a hostage situation when the man who killed McGarrett's father resurfaces. The murderer, Victor Hesse, threatens to detonate an explosive that he's strapped to Chin Ho's chest.
13: Ke Kinohi (The Beginning) - Aired: 2011-01-03
McGarrett discovers new clues in his mother's murder when his sister is kidnapped.
14: He Kane Hewa 'Ole (An Innocent Man) - Aired: 2011-01-17
After a high-speed chase, the team makes a gruesome discovery; Chin Ho and his ex-fiancee are awkwardly reunited.
15: Kai e'e (Tidal Wave) - Aired: 2011-01-23
Five-0 struggles to stay a step ahead of a major tsunami that has the island evacuating its shores as they investigate the disappearance of the head of the Tsunami Warning Center.
16: E Malama (To Protect) - Aired: 2011-02-07
When the sole witness in a high-profile murder case disappears, Five-0 must head into the jungle to locate and protect her from assassins who are closing in fast.
17: Powa Maka Moana (Pirate) - Aired: 2011-02-14
Five-0 is first on the scene when a pirate attack turns an afternoon pleasure cruise into a kidnap-and-ransom nightmare for a group of wealthy spring breakers.
18: Loa Aloha (The Long Goodbye) - Aired: 2011-02-21
While Five-0 races to stop a mad bomber before he kills again, Danny gets an unexpected visit from his little brother, Matt, a fun-loving, Wall Street broker. The family reunion is cut short, however, when Danny discovers the real reason that Matt is in Hawaii.
19: Ne Me'e Laua Na Paio (Heroes and Villains) - Aired: 2011-03-21
Five-0 combs a convention to find the killer of a sci-fi fan who was thrown out of a high-rise window. A CIA agent who's interested in the Yakuza that killed McGarrett's parents shows up in town to meet with Steve.
20: Ma Ke Kahakai (Shore) - Aired: 2011-04-11
While hiking in a remote area of the jungle to see the famed petroglyphs, McGarrett and Danny instead find a homicide victim. Meanwhile, their aunt's failing health leads Kono and Chin Ho to visit home, where Kono finally learns the truth about the scandal that ended her cousin's career with the Honolulu Police Department.
21: Ho'opa'i (Vengeance) - Aired: 2011-04-18
When a crime lord moves against the family of an undercover NYPD detective who infiltrated his organization, it's up to Five-0 to stop the policeman from exacting revenge.
22: Ho'ohuli Na'au (Close to Heart) - Aired: 2011-05-02
It's the worst kind of overexposure when world-renowned photographer Renny Sinclair is murdered while on assignment in Hawaii shooting the annual swimsuit edition of a top sports magazine.
23: Ua Hiki Mai Kapalena Pau (Until the End is Near) - Aired: 2011-05-09
With the invaluable information that was shared by Agent Jenna Kaye, Five-0 is closer than ever to capturing Wo Fat. Their mission takes an abrupt turn, however, when Danny is exposed to a lethal neurological agent that presents an even greater threat: bio-terrorism on the island.
24: Oia'i'o (Trust) - Aired: 2011-05-16
When Five-0 gets too close to the truth about Wo Fat and his associates, the criminal mastermind retaliates by trying to destroy the team. They've always played by their own rules, but when the Governor can no longer protect them, it's time for Five-0 to pay the consequences of their actions.
Season 2 (23 Episodes)
1: Ha'i'ole (Unbreakable) - Aired: 2011-09-19
While McGarrett sits in prison awaiting trial for the murder of the governor, Danny brings him a surprise visitor to help clear him. Meanwhile, Kono is suspended from the force, pending an internal investigation.
2: Ua Lawe Wale (Taken) - Aired: 2011-09-26
Gov. Denning assigns Officer Lori Weston to Five-0 to make sure McGarrett and team follow the new rules set by him and also apply her excellent profiling skills to the task force. Meanwhile, as Five-0 investigates the kidnapping of a teenage paddleboard champion, Internal Affairs Capt. Vince Fryer continues his interrogation of Kono.
3: Kame'e (The Hero) - Aired: 2011-10-03
At his mentor's request, McGarrett persuades Max to redo the autopsy on a SEAL, thought to have committed suicide, in order to investigate his murder. Meanwhile, Chin Ho worries about Kono hanging out with a group of dirty ex-cops, including Frank Delano.
4: Mea Makamae (Treasure) - Aired: 2011-10-10
The Five-0 take to the beautiful waters off Hawaii to investigate the murder of a deep sea diver known for his valuable shipwreck finds.
5: Ma'ema'e (Clean) - Aired: 2011-10-17
The FIVE-0's investigation into the murder of the state's women's volleyball coach leads them to find out more bad news about Kono, and Chin Ho reconnects with his former fiancée, Malia.
6: Ka Hakaka Maika'i (The Good Fight) - Aired: 2011-10-24
The FIVE-0's investigation into the murder of a wealthy restaurant owner causes McGarrett to take part in a charity MMA fight to the finish. Meanwhile, NCIS Agent Kensi Blye lends her expertise to McGarrett and Lt. Commander White when they ask her to examine a video of McGarrett's father.
7: Ka Iwi Kapu (Sacred Bones) - Aired: 2011-10-31
When the Five-0s investigate the murder of a young couple filming a spooky documentary about a traditional Hawaiian burial site, they are threatened by a drifter who puts a curse on Danny.
8: Lapa'au (Healing) - Aired: 2011-11-07
FIVE-0's investigation into the suspicious plane crash and death of a customs agent takes an unexpected turn when it is revealed that the victim was dead before takeoff. Meanwhile, Danny finds himself the proud caretaker of an orphaned dog.
9: Ike Maka (Identity) - Aired: 2011-11-14
When the Five-0 discover a John Doe in the trunk of a stolen car, they not only have to find a killer, but also need to figure out who the physically-altered victim was. Meanwhile, a homeless Danno is sleeping on McGarrett's couch.
10: Ki'ilua (Deceiver) - Aired: 2011-11-21
McGarrett finds himself in need of the Five-0's help when he goes to North Korea with Jenna Kaye to deliver a ransom to rebels who are holding her fiancé hostage. Meanwhile, the Five-0 investigate the murder of an investigative reporter who seems to have ties to Jenna.
11: Pahele (Trapped) - Aired: 2011-12-05
McGarrett and the Five-0 search for a busload of kidnapped school children as well as the people responsible.
12: Alaheo Pau'ole (Gone Forever) - Aired: 2011-12-12
On the eve of Chin Ho's wedding to Malia, the Five-0's investigation into a man left for dead in an abandoned WWII bunker crosses paths with Capt. Fryer's case of a Jane Doe.
13: Ka Ho'oponopono (The Fix) - Aired: 2012-01-02
When the Five-0 team discover that the murder of a High School girl was a professional hit, they must find out why she was targeted before they can find her killer.
14: Pu'olo (The Package) - Aired: 2012-01-16
Chin Ho shares news about Joe White that rocks McGarrett to his core; Danny is forced to play midwife when his ex goes into early labor.
15: Mai Ka Wa Kahiko (Out of the Past) - Aired: 2012-02-06
When Danno and his family are targeted by a vengeful dirty cop from Danno's past, the team steps in to help.
16: I Helu Pu (The Reckoning) - Aired: 2012-02-13
When the team almost causes an international incident, Lt. Gov. Denning decides that one of them should be fired; Chin Ho faces the harrowing task of choosing a Valentine's Day gift for Malia.
17: Kupale (Defender) - Aired: 2012-02-20
Five-0 investigates the murder of a man dressed as a Hawaiian NaKoa warrior found in the jungle near the site of a historical war reenactment
18: Lekio (Radio) - Aired: 2012-02-27
Five-0 crosses paths with Tony Archer, a retired NYPD bomb expert who is now a private investigator on Oahu, when they investigate the death of famous talk radio DJ Bobby Raines.
19: Kalele (Faith) - Aired: 2012-03-19
When McGarrett's sister is arrested for smuggling diamonds, he enlists the help of an ex-con to set up a sting.
20: Ha'alele (Abandoned) - Aired: 2012-04-09
A murder case hits close to home for Max when he is convinced that The Trashman, a serial killer with ties to his past, is on the loose. In order to convince Five-0 of his suspicions, Max reveals shocking information about his childhood.
21: Pa Make Loa (Touch of Death) (1) - Aired: 2012-04-30
Five-0 and the NCIS: Los Angeles task force team up in Hawaii when there's a suspect on the loose who is threatening to release a deadly virus into the population. Series crossover part 2 is NCIS: Los Angeles S03E21.
22: Ua Hopu (Caught) - Aired: 2012-05-07
Just as McGarrett finally gets his hands on his arch nemesis Wo Fat in a special ops raid, he's blindsided when he finds that the Japanese Yakuza is hot on their trail and wants them both dead.
23: Ua Hala (Death in the Family) - Aired: 2012-05-14
Five-0 is in hot pursuit of a shooter who guns down one of their own, while another team member is forced to choose which of their kidnapped loved ones will live.
Season 3 (24 Episodes)
1: La O Na Makuahine (Mother's Day) - Aired: 2012-09-24
The team goes after Wo Fat and Delano for the death of an important person. Steve must resolve the issues between him and his "dead" mother, once he finds her alive and well.
2: Kanalua (Doubt) - Aired: 2012-10-01
Steve goes to Cat for help finding his mother. When an art heist turns deadly, Five-0 turns to August March.
3: Lana I Ka Moana (Adrift) - Aired: 2012-10-08
Steve and Danny take some time off to enjoy a little fishing only to find themselves stranded and facing pirates.
4: Popilikia (Misfortune) - Aired: 2012-10-15
The death of a polo player who literally loses his head is investigated. Meanwhile, McGarrett's mother pays him an unexpected visit.
5: Mohai (Offering) - Aired: 2012-11-05
A grisly murder leads Five-0 to discover a ritualistic killing on Halloween, and the evidence suggests that the murderer will soon strike again.
6: I Ka Wa Mamua (In a Time Past) - Aired: 2012-11-12
When Danny is forced to remain completely still while bomb technicians disarm a bomb that he has accidentally almost triggered, McGarrett distracts him by getting his partner to tell the story about his toughest and most emotional case from his days as a cop in New Jersey.
7: Ohuna (The Secret) - Aired: 2012-11-19
While the team investigates the murder of a young computer hacker, McGarrett tries to stage a long-needed reunion between his mother and his sister.
8: Wahine'inoloa (Evil Woman) - Aired: 2012-11-26
McGarrett plays cat and mouse with a smart and seductive therapist he believes murdered her patient. Meanwhile, Catherine must hunt down one of Doris's old targets who is now seeking revenge.
9: Ha'awe Make Loa (Death Wish) - Aired: 2012-12-03
Max and his crush (Rumer Willis) get put in harm's way when a botched bank robbery leads the team to determine that the criminals had very unexpected motives. Meanwhile, Danny is stuck with the tough task of coming to the rescue of the most beautiful women in the world when a stalker goes after a Victoria's Secret model.
10: Huaka'i Kula (Field Trip) - Aired: 2012-12-10
An Aloha Girls camping trip with Grace turns deadly when an armed man takes McGarrett and a little girl hostage. Meanwhile, Adam introduces Kono to his dangerous brother who was recently released from prison.
11: Kahu (Guardian) - Aired: 2012-12-17
After a carjack attempt on Steve and Catherine, they meet a boy whose father is missing and could be a grave danger.
12: Kapu (Forbidden) - Aired: 2013-01-14
Danny and McGarrett investigate the murder of an Oahu University professor whose body is found decomposing in a tub of acid and his boss, his teaching assistant and a student who he busted for cheating are all viable suspects.
13: Olelo Ho'opa'i Make (Death Sentence) - Aired: 2013-01-20
Chin Ho is kidnapped and wakes to find himself trapped in Halawa prison disguised as an inmate. With no time to waste, the team must bypass the rules to save Chon Ho's life.
14: Hana I Wa 'Ia (Scandal) - Aired: 2013-01-21
The team is directed to investigate when a prostitute is murdered in a Congressman's home, who is nowhere to be found. Danny has his own drama as the custody hearing regarding Grace goes to court.
15: Hookman - Aired: 2013-02-04
In an update of an episode from the original series, Five-0 tracks a killer targeting cops… and McGarrett is next on the list.
16: Kekoa (Warrior) - Aired: 2013-02-11
Five-0 investigates the murder of a traditional Hawaiian fighting master. Meanwhile, McGarrett hires a private investigator to follow his mother.
17: Pa'ani (The Game) - Aired: 2013-02-18
As the island prepares itself for the Pro Bowl, an executive from a California technology company is found dead after a tactical ops team building exercise. Unexpectedly, a star running back from the football game (Arian Foster) winds up helping Five-0 during the investigation.
18: Na Ki'i (Dolls) - Aired: 2013-03-18
While apprehending his latest fugitive, Dog the Bounty Hunter is witness to a woman falling off a balcony to her death. Five-0's trail leads them to discover that the victim lead a double life as a roller derby player. Unable to get any useful information about the victim from her teammates, Catherine is asked to go undercover as the team's jammer. Doris comes home to find a burglar robbing her stash of sensitive information.
19: Hoa Pili (Close Friends) - Aired: 2013-03-25
When threats turn deadly against a tour company that endangers the local shark population, Five-0 faces the difficult task of narrowing down the suspect list. Meanwhile, the team debates whether or not Kamekona will earn his helicopter license.
20: Olelo Pa'a (The Promise) - Aired: 2013-04-15
McGarrett and Catherine head into North Korea to retrieve a fallen friend's body. While there, McGarrett recalls his last perilous mission in the country.
21: Imi Loko Ka 'Uhane (Seek Within One's Soul) - Aired: 2013-04-29
Five-0 allows a talk show host and her crew to follow them for the day, but the investigation turns dangerous when they have a run-in with Wo Fat.
22: Ho'opio (To Take Captive) - Aired: 2013-05-06
When the body of a young girl who was kidnapped 10 years earlier is discovered, Five-0 must hunt down the kidnappers who have now taken their next victim. Meanwhile, Kono asks Catherine for a favor that could damage her relationship with Adam.
23: He Welo 'Oihana (Family Business) - Aired: 2013-05-13
McGarrett must help his mother execute a covert op to retrieve an incriminating microfiche. Meanwhile, Kono's life is in danger when she closes in on Adam's secret.
24: Aloha. Malama Pono (Farewell & Take Care) - Aired: 2013-05-20
When a plane lands on Oahu with four bodies on board and a missing terrorist detainee, the CIA tasks Five-0 with finding him before he carries out an attack on U.S. soil. Meanwhile, Kono is on the run from the police for a murder she did not commit, and McGarrett's prison visit to Wo Fat ends with a shocking discovery.
Season 4 (22 Episodes)
1: Aloha Ke Kahi I Ke Kahi (We Need Each Another) - Aired: 2013-09-27
After McGarrett and Wo Fat narrowly escape from maximum security, gunmen storm Five-0 headquarters, compromising Kono and Adam's secret location in Hong Kong and forcing McGarrett to break the law and turn on his own in order to find a kidnapped Catherine.
2: A'ale Ma'a Wau (Fish Out of Water) - Aired: 2013-10-04
As the Five-0 team members investigate a murder, they are led to a Texas ranger who came to Hawaii to look for his daughter; Adam and Kono fight to stay alive.
3: Ka 'Oia'i'o Ma Loko (The Truth Within) - Aired: 2013-10-11
A conspiracy theorist helps Five-0 when a missing artifact is the key to solving a double murder.
4: A Ia La Aku (From This Day Forward) - Aired: 2013-10-18
Five-0 investigates the murder of a wedding crasher, and their prime suspect is the runaway bride. Meanwhile, Danny makes a big decision regarding his relationship with Gabby.
5: Kupu'eu (Fallen Hero) - Aired: 2013-10-25
As Catherine's seemingly harmless surveillance job takes a deadly turn, Adam considers making the ultimate sacrifice to save Kono.
6: Kupouli 'La (Broken) - Aired: 2013-11-01
When Halloween comes to Hawaii and a zombie-like man is shot, Five-0 races to stop a madman who is conducting experiments on humans.
7: Ua Nalohia (In Deep) - Aired: 2013-11-08
While working the murder case of an undercover ATF agent, McGarrett and the Five-0 team are tasked with watching Mary's newly adopted baby after she gets sick.
8: Akanahe (Reluctant Partners) - Aired: 2013-11-15
McGarrett and Grover must work together to protect national security after they are tasked by the Governor to serve a warrant to a young computer hacker.
9: Hau'oli La Ho'omaika'i (Happy Thanksgiving) - Aired: 2013-11-22
As Thanksgiving approaches, Five-0 investigates the murder of a secret service agent just as the President travels to Oahu. Also, McGarrett's Aunt Deb visits, bringing with her a shocking secret.
10: Ho'onani Makuakane (Honor Thy Father) - Aired: 2013-12-13
The attempted murder of a Pearl Harbor veteran leads Five-0 to use decades old evidence to investigate a deadly crime committed within the internment camps on Oahu during World War II.
11: Pukana (Keepsake) - Aired: 2013-12-20
An investigation involving a potential serial killer puts Chin's life in danger; Grace and Danny find a mysterious puzzle box.
12: O Kela Me Keia Manawa (Now and Then) - Aired: 2014-01-10
Captain Grover is aided by McGarrett in his search for a friend who has disappeared, after it seems like he's committed murder. Kono persists in her quest to find Adam.
13: Hana Lokomaika'i (The Favor) - Aired: 2014-01-17
Chin is questioned about his father's murder and how his relationship with Malia and her family could have adversely affected the investigation.
14: Na Hala A Ka Makua (Sins of the Father) - Aired: 2014-01-31
An escaped convict who wants Five-0 to prove his innocence abducts Danny and McGarrett; Grace punches a person at school.
15: Pale 'La (Buried Secrets) - Aired: 2014-02-28
A real estate agent is found dead inside the walls of one of his listings. Meanwhile, Danny's mother makes an unexpected visit and brings with her some shocking news.
16: Hoku Welowelo (Fire in the Sky) - Aired: 2014-03-07
A triple homicide is linked to a secret, downed Chinese satellite; Danny's mother goes on a ride-along with Grover.
17: Ma Lalo O Ka 'Ili (Beneath the Surface) - Aired: 2014-03-14
A man is shot as his daughter is abducted; Danny tries to reunite his parents; Jerry finds a code on McGarrett's champ box.
18: Ho'i Hou (Reunited) - Aired: 2014-04-04
Fan-built Episode. Five-0 investigates when the daughter of a macadamia nut tycoon is murdered with a stiletto heel during Chin's high school reunion.
19: Ku I Ka Pili Koko (Blood Brothers) - Aired: 2014-04-11
Five-0 is set up when a bad tip leads them to an abandoned building that is rigged to explode with McGarrett and Danny trapped inside.
20: Pe'epe'e Kānaka (Those Among Us) - Aired: 2014-04-25
The investigation of a murdered pool cleaner leads the Five-0 team to a possible terrorist cell of radicalized students plotting an attack on U.S. soil.
21: Makani 'Olu A Holo Malie (Fair Winds and Following Seas) - Aired: 2014-05-02
McGarrett and Catherine travel overseas to Afghanistan to stop the Taliban from harming a young boy whose family saved Catherine's life years ago.
22: O ka Pili 'Ohana Ka 'Oi (Family Comes First) - Aired: 2014-05-09
When Grover's daughter is kidnapped by an old nemesis, he is forced to help steal $100 million in order to get her back. Meanwhile, Wo Fat escapes prison and heads back to Oahu.
Season 5 (25 Episodes)
1: A'ohe kahi e pe'e ai (Nowhere to Hide) - Aired: 2014-09-26
The island of O'ahu goes on lockdown when Five-0 hunts a terrorist who starts using weaponized drones on civilians. Meanwhile, McGarrett and Danno must go for a mandated review with a psychologist, resulting in a session which looks a lot like couples therapy.
2: Ka Makuakāne (Family Man) - Aired: 2014-10-03
While a Navy Seal is on a secret mission, his young daughter is kidnapped; Danny must find $18.5 million in order to save his brother.
3: Kanalu Hope Loa (The Last Break) - Aired: 2014-10-10
Three young women rob a tour bus, but things go horribly wrong when a man is killed and the women unknowingly steal something of great value that puts their lives in danger.
4: Ka No'eau (The Painter) - Aired: 2014-10-17
When a Detroit hit man is taken out by one of his colleagues on the streets of Oahu, Five-0 is shocked to learn the killer's surprising motives. Meanwhile, Chin puts his career on the line to help Danny get the money he needs to save his brother's life.
5: Ho'oilina (Legacy) - Aired: 2014-10-24
On the fourth anniversary of his father's death, McGarrett meets a woman who helps him reopen the last unsolved case his dad worked on before he died.
6: Ho'omā'ike (Unmasked) - Aired: 2014-10-31
It's Halloween and Five-0 must track down a serial killer who is copying murders depicted in a cult slasher film. Meanwhile, McGarrett must help Jerry after he is kidnapped by the counterfeiters he has been tracking.
7: Inā Paha (If Perhaps) - Aired: 2014-11-07
When McGarrett is kidnapped by Wo Fat, he experiences what would have happened to the team if they had taken a very different path, on the 100th episode.
8: Ka Hana Malū (Inside Job) - Aired: 2014-11-21
While the team investigates a couple's murder in which their sons are the prime suspects, McGarrett is shocked when Aunt Deb returns to the island with her new fiancé.
9: Ke Koho Mamao Aku (Longshot) - Aired: 2014-12-12
It's Christmas in Hawaii and Five-0 travels to the Big Island, where Max is forced to work with a rival medical examiner after a cowboy is poisoned. Meanwhile, McGarrett pressures Danny into stealing a Christmas tree.
10: Wāwahi moe'uhane (Broken Dreams) - Aired: 2015-01-02
With the help of an ex-HPD officer-turned private detective, Five-0 tries to solve the homicide of a woman who was working for a hula dancing company that is actually a front for an escort service.
11: Ua 'aihue (Stolen) - Aired: 2015-01-09
When a tourist is killed after unknowingly transporting a stolen Van Gogh, an undercover Kono and Chin enter the world of black market priceless art and are taken hostage. Also, McGarrett asks Iron Chef Masaharu Morimoto to help train Kamekona to beat Chef Sam Choy in a shrimp cook-off.
12: Poina 'Ole (Not Forgotten) - Aired: 2015-01-16
A neurosurgeon is assassinated just before performing a surgery. The investigation uncovers the truth behind the disappearance of four reform school boys over 40 years ago. Meanwhile, McGarrett's beloved Mercury Marquis is stolen by an unlikely culprit.
13: Lā Pōʻino (Doomsday) - Aired: 2015-01-30
Five-0 must find a kidnapped patient infected with a contagious and lethal strain of bird flu which the culprits intend to weaponize.
14: Powehiwehi (Blackout) - Aired: 2015-02-06
While Five-0 hunts for a notorious criminal who has never been seen, Kono must fight for her life when she discovers the villain's identity. Also, Kono confesses to Adam that she's conflicted about their future together because of his ties to his formerly corrupt family business.
15: E 'Imi Pono (Searching for the Truth) - Aired: 2015-02-13
When a journalist is killed, Five-0 must use his past reporting to hunt down a presumed dead Congolese warlord who is alive and well living on Oahu. Also, as Valentine's Day approaches, Danny overreacts when Grace's texts to a boy start accidently coming up on his cell phone.
16: Nānahu (Embers) - Aired: 2015-02-20
Five-0 enlists the help of a California ATF Agent to find a serial arsonist targeting couples on Oahu. Meanwhile, when Danny whisks Amber away for a romantic getaway, her abusive ex-husband tracks them down, intent on taking his wife back.
17: Kuka'awale (Stakeout) - Aired: 2015-02-27
McGarrett and Danny work on their relationship while they stakeout a woman's apartment after she escapes following a diamond robbery.
18: Pono Kaulike (Justice For All) - Aired: 2015-03-06
McGarrett enlists Joe's help after Danny and Chin are arrested for deadly past transgressions.
19: Kahania (Close Shave) - Aired: 2015-03-13
McGarrett and Odell come under siege in Odell's barbershop when they try to protect a young man who is being hunted down by a gang. Also, Jerry is wrongfully accused of committing a series of home invasions.
20: Ike Hānau (Instinct) - Aired: 2015-04-03
When Grover's oldest and closest friend tells him he witnessed his wife fall off a cliff to her death, Grover's gut instinct tells him that this was no accident. Also, Danny and Dr. Shaw get trapped in an elevator with a dead body in need of processing.
21: Ua helele'i ka hoku (Fallen Star) - Aired: 2015-04-10
When a performer is killed at a convention of Elvis impersonators and his body is stolen, Five-0 must track down the culprits who are after the hidden diamonds sewn into the victim's costume. Also, Gabriel Waincroft returns to ask for Chin for help getting off the island.
22: Ho'amoano (Chasing Yesterday) - Aired: 2015-04-24
When a woman is found murdered in the hotel suite occupied by three married men, Five-0 must help the friends get over their massive hangover and retrace their steps from a wild night to find the killer. Also, Jerry witnesses a woman's kidnapping on the streets of O'ahu.
23: Mo'o 'olelo Pu (Sharing Traditions) - Aired: 2015-05-01
When Kono goes on a solo outrigger trip around the Hawaiian islands in honor of her mother, she hits a patch of wild weather and must fight to stay alive. As Five-0 searches for Kono, they investigate a man busted for cooking meth who claims he received a threat on his son's life if he didn't continue making the drug.
24: Luapo'i (Prey) - Aired: 2015-05-08
While Five-0 investigates the murder of a bounty hunter after he apprehended a fugitive hiding out in Hawaii, Rachel reveals a long-held secret to Danny that has serious ramifications. Also, as Kono's wedding nears, Chin voices his concerns to McGarrett that Adam is still working with the Yakuza.
25: A Make Kaua (Until We Die) - Aired: 2015-05-08
On the eve of Kono's wedding to Adam, Five-0 must stop a fanatical patriot intent on starting a new war on terror by detonating stolen nuclear warheads and framing a terrorist leader.
Season 6 (25 Episodes)
1: Mai Ho'oni I Ka Wai Lana Malie (Do Not Disturb the Water that is Tranquil) - Aired: 2015-09-25
A murder leads Five-0 to investigate a centuries-old Oahu palace raid involving pirates, buried treasure and a killer who is using a stolen painting as a map. Also, the morning after their wedding, Kono and Adam are threatened and tortured by Gabriel, and Danny shows concern for McGarrett regarding Catherine's return to the island.
2: Lehu a Lehu (Ashes to Ashes) - Aired: 2015-10-02
Five-0 investigates when a bomb squad is attacked and the culprit threatens to detonate additional hidden explosive devices unless arsonist Jason Sinclair is released from prison. Also, after Adam returns from the hospital, Kono realizes that they are being watched, and McGarrett prepares to take his relationship with Catharine to the next level.
3: Ua 'o'oloku ke anu i na mauna (The Chilling Storm is on the Mountain) - Aired: 2015-10-09
While Five-0 investigates a scuba diver's death from a gun recently used in another murder, McGarrett prepares to propose to Catherine.
4: Ka Papahana Holo Pono (Best Laid Plans) - Aired: 2015-10-16
Five-0 investigates when a wealthy recluse is found dead in a remote field with nearly one million dollars in counterfeit bills. Also, Adam is kidnapped by the Yakuza and forced to torture one of Gabriel's men.
5: Ka 'alapahi nui (Big Lie) - Aired: 2015-10-23
Five-0 must interrogate members of a stunt bikers gang to find a killer who escaped by jumping his motorcycle from one roof onto another. Also, the team prepares to race in a Tough Mudder competition.
6: Na Pilikua Nui (Monsters) - Aired: 2015-10-30
It's Halloween in O'ahu, and Five-0 must track down a serial killer inspired by Frankenstein. Also, Jerry calls Five-0 for help when an armed gang raids a blood bank, and Danny must track down Grace who lied and snuck out to a Halloween party.
7: Na Kama Hele (Day Trippers) - Aired: 2015-11-06
McGarrett's first date with Lynn on a deserted island turns deadly when a mob boss hiding there hunts them down in order to keep his location a secret. Also, Chin, Kono and Grover must race against the game clock to locate the father of a high school football star who will be murdered by a local gambler if his son doesn't throw the big game.
8: Piko Pau 'iole (The Artful Dodger) - Aired: 2015-11-13
Five-0 must work with charming con man Hank Weber to find a killer when his female partner is murdered on the job. Also, San Francisco Police Inspector Abby Dunn comes to O'ahu and works with Chin to investigate the murders of five Chinese arms dealers.
9: Hana Keaka (Charade) - Aired: 2015-11-20
Five-0 goes back to school when a college professor is killed and Danny goes undercover as his replacement.
10: Ka Makau Kaa Kaua (The Sweet Science) - Aired: 2015-12-11
The brother of a promising local boxer is murdered, and the chief suspect is the outspoken reigning champion opponent from the mainland.
11: Kuleana (One's Personal Sense of Responsibility) - Aired: 2016-01-08
While McGarrett and Danny attend a couples retreat in Maui to work on their partnership issues, Kamekona's dangerous past comes back to haunt him.
12: Ua Ola Loko I Ke Aloha (Love Gives Life Within) - Aired: 2016-01-15
A special personal mission sends McGarrett's Aunt Deb to Oahu. Unstable Japanese WWII bombs hidden on the island are stolen.
13: Umia Ka Hanu (Hold the Breath) - Aired: 2016-01-22
Grover goes to Chicago to get a confession from Clay Maxwell; Chin and Kono are held at gunpoint by people who don't know they are cops.
14: Hoa 'inea (Misery Loves Company) - Aired: 2016-02-12
As Five-0 investigates a double homicide involving marital infidelity, McGarrett and the team recount their disastrous Valentine's Day experiences.
15: Ke Koa Lokomaika'i (The Good Soldier) - Aired: 2016-02-19
While Danny's mother is questioned by the FBI, McGarrett partners with a young man with autism who may have information to help solve the murder of his only friend.
16: Ka Pohaku Kihi Pa'a (The Solid Cornerstone) - Aired: 2016-02-26
When Five-0's sketchy confidential informant is accused of murder, McGarrett asks his old friend Odell Martin to defend him.
17: Waiwai (Assets) - Aired: 2016-03-11
McGarrett and Five-0 must track down a Russian spy who has stolen a flash drive containing classified NSA information that puts the life of a member of their Ohana at risk. Also, McGarrett finally learns why Catherine left him, and Abby continues to conceal her actual mission from Chin and Five-0.
18: Kanaka Hahai (The Hunter) - Aired: 2016-04-01
When a man is found left for dead drifting off the coast of Oahu, Five-0 uncovers a deadly slave trade operating aboard an illegal fishing vessel. Also, while Danny is out with his children, his car is stolen so he commandeers a bus to chase down the thieves.
19: Malama Ka Po'e (Care For One's People) - Aired: 2016-04-08
A case from 15 years ago forces Grover to take his family on the run when a dangerous mob boss tracks him down to seek revenge.
20: Ka Haunaele (Rampage) - Aired: 2016-04-15
While Five-0 investigates the theft of a high tech, indestructible suit built for the U.S. military, Jerry helps his sister try to save a captive elephant.
21: Ka Pono Ku'oko'a (The Cost of Freedom) - Aired: 2016-04-22
Five-0 goes on a manhunt when a deliberate chemical spill enables six dangerous inmates to escape, including Kono's husband, Adam.
22: I 'ika Ka Ao (For the World to Know) - Aired: 2016-04-29
Five-0 tries to save a kidnapped college student from a dangerous vigilante. Meanwhile, Max, Kamekona and Flippa fight to survive after being shipwrecked.
23: Pilina Koko (Blood Ties) - Aired: 2016-05-06
When a woman is murdered in her home, Five-0 learns that one of their own has a deep connection to the victim's young daughter.
24: Pa'a ka 'ipuka i ka 'upena nananana (The Entrance is Stopped with a Spider's Web) - Aired: 2016-05-13
Trapped inside a dilapidated building in Oahu's Chinatown, Five-0 must protect a wounded Gabriel and plan their escape when enemy gunmen storm the building looking to kill him and anyone who gets in their way.
25: O ke ali'I wale no ka'u makemake (My Desire Is Only For The Chief) - Aired: 2016-05-13
In order to stop a meth epidemic on the Island, McGarrett and Danny go undercover as pilots, but when McGarrett is seriously wounded, Danny is forced to break their cover in order to save his partner's life.
Season 7 (25 Episodes)
1: Makaukau 'oe e Pa'ani? (Ready to Play?) - Aired: 2016-09-23
When the bodies of two serial killers are found on Five-0 property with chess pieces in their mouths, McGarrett and the team hunt for a vigilante as fear grows that tourists aren't safe in Hawaii.
2: No ke ali'i wahine a me ka 'aina (For Queen And Country) - Aired: 2016-09-30
Five-0 must work with rogue MI-6 agent Harry Langford to find a terrorist planning to cause nuclear reactors across Europe to meltdown. Also, McGarrett and Danny ask retired FBI profiler Alicia Brown to help them find their serial killer vigilante.
3: He Moho Hou (New Player) - Aired: 2016-10-07
Alicia awakens in her bed to find another body with a chess piece in his mouth beside her. The team hunts for a cartel boss whose soldiers are gunning for a member of the team. Kono reconnects with Rosie.
4: Hu a'e ke ahi lanakila a Kamaile (The Fire of Kamile Rises in Triumph) - Aired: 2016-10-14
Five-0 must find McGarrett and Alicia when they are kidnapped by the serial killer they've been hunting,
5: Ke Kū 'Ana (The Stand) - Aired: 2016-10-21
When a cache of guns is stolen from a gun range, Five-0 discovers the culprit is intent on making a dramatic and potentially deadly statement on gun violence. Also, Kono and Adam are finally reunited when he is released from prison,
6: Ka hale ho'okauweli (House of Horrors) - Aired: 2016-10-28
On Halloween, Five-0 investigates the murder of a medium with a checkered past who was apparently scared to death by a poltergeist. Also, Kono and Adam are kidnapped by what appears to be a death cult.
7: Ka makuahine a me ke keikikane (Mother and Son) - Aired: 2016-11-04
Five-0 must free McGarrett's mother, Doris, when Catherine informs them that she was captured and is about to be executed after attempting to free Wo Fat's imprisoned father. Also, Chin loses his appeal to have Sara's adoption delayed, and she must move to Mexico.
8: Hana Komo Pae (Right of Passage) - Aired: 2016-11-11
While Danny chaperones Grace's winter formal, terrorists seize the venue and hold everyone hostage in order to kidnap a diplomat's son
9: elua La Ma Nowemapa (Two Days in November) - Aired: 2016-11-18
When a conspiracy theorist with compelling evidence that JFK's cabinet ordered his assassination is murdered, Five-0 investigate's one of history's most notorious unsolved mysteries.
10: Ka Luhi (The Burden) - Aired: 2016-12-09
Five-0 investigates the 10-year-old cold case of a missing teen when a boy suffering from PTSD undergoes hypnosis and realizes he may have witnessed her murder. Also, Danny's sister, Bridget (guest star Missy Peregrym), visits Oahu for a business conference, and he suspects that she may be getting too close to a co-worker, on HAWAII FIVE-0
11: Ka'ili aku (Snatchback) - Aired: 2016-12-16
Five-0 races to Mexico where Chin puts his life on the line after his niece Sara is kidnapped.
12: Ka 'aelike (The Deal) - Aired: 2017-01-06
The team handles the fallout in Mexico after Chins problems, back on the Island Grover goes undercover and things get hot.
13: Ua ho'i ka 'opua i Awalua (The Clouds Always Return to Alawua) - Aired: 2017-01-13
As Max prepares to say goodbye to his Five-0 ohana, they must investigate a murder during a police convention on the Island.
14: Ka laina ma ke one (Line in the Sand) - Aired: 2017-01-20
Five-0 must go up against an aggressive U.S. marshall, Lincoln, when a man wanted for murder escapes capture and seeks asylum in the sovereign land belonging to the Nation of Hawaii.
15: Ka Pa'ani Nui (Big Game) - Aired: 2017-02-03
When working a murder case involving the illegal practice of shark finning, Five-0 uncovers the possibility that a former Nazi war criminal may be hiding out in an old leper colony in Hawaii.
16: Poniu I Ke Aloha (Crazy In Love) - Aired: 2017-02-10
While McGarrett and Danno celebrate Valentine's Day with their girlfriends, the rest of Five-0 investigates the murder of a man taking a class on how to land women.
17: Hahai i nā pilikua nui (Hunting Monsters) - Aired: 2017-02-17
McGarrett and Five-0 once again become entangled in the twisted mind games of serial killer Dr. Madison Gray when she stumbles into HPD covered in blood that matches Alicia Brown's, and claims amnesia.
18: E malama pono (Handle with Care) - Aired: 2017-02-24
MacGarrett and Danny finally track down the missing uranium, which has been used to build a bomb located in the middle of the jungle. Now, they must carefully extract the unstable explosive through treacherous terrain before it detonates.
19: Puka 'ana (Exodus) - Aired: 2017-03-10
McGarrett and Kono suspect that an abused young girl may be the victim of a sex trafficking ring on the Island. Also, Chin and Grover investigate a murder at a sober living facility.
20: Huikau na makau a na lawai'a (The fishhooks of the fishermen become entangled) - Aired: 2017-03-31
Five-0 helps PI Harry Brown work the case of a kidnapped wealthy woman whose husband may have something to hide. Also, Rachel tells Danny that she is getting a divorce from Stan.
21: Ua malo'o ka wai (The Water is Dried Up) - Aired: 2017-04-07
McGarrett and Five-0 are captured and face certain death after tracking a dangerous nemesis to the Island of Lanai. Also, Grover takes his son to Chicago where he testifies against a dirty cop from his past.
22: Waimaka 'ele'ele (Black Tears) - Aired: 2017-04-14
While working the murder case of one of the last survivors of the USS Arizona, McGarrett learns about his grandfather's important role at Pearl Harbor. Also, Adam uncovers bone fragments at his new construction job and asks Jerry to help him discreetly investigate.
23: Wehe 'ana (Prelude) - Aired: 2017-04-28
Danny protects a coma patient showing signs of waking who was the key witness from his last HPD case before he met Steve and joined Five-0.
24: He ke'u na ka 'alae a Hina (A croaking by Hina's Mudhen) - Aired: 2017-05-05
When McGarrett gets a tip that someone is plotting a terrorist attack on Oahu, Five-0 searches for those behind it before it's too late. Also, Chin and Abby have a very difficult decision to make.
25: Ua Mau Ke Ea O Ka Aina I Ka Pono (The Life of the Land is Perpetuated in Righteousness) - Aired: 2017-05-12
McGarrett risks his life when Five-0 attempts their most dangerous rescue yet of young girls trapped in the sex trafficking ring they have been tracking this year. Also, Kono, deeply affected by the case, makes a life-changing decision.
Season 8 (25 Episodes)
1: A'ole e 'olelo mai ana ke ahi ua ana ia (Fire Will Never Say that It Has Had Enough) - Aired: 2017-09-29
McGarrett and Danny recruit Tani Rey to join the task force when diabolical hacker Aaron Wright releases a dangerous arsonist from prison.
2: Nā lā 'īlio (Dog Days) - Aired: 2017-10-06
McGarrett and Five-0 work with an injured police dog who is the only witness to an ambushed drug bust. Also, McGarrett is visited by Junior Reigns, a former SEAL, who is looking to join the task force.
3: Kāu pahi, ko'u kua. Kāu pū, ko'u po'o. (Your Knife, My Back. My Gun, Your Head.) - Aired: 2017-10-13
Five-0 enlists the help of an old friend when the boss of a major crime family is murdered, triggering revenge killings across the island. Also, MacGarrett and Danny begin sorting out particulars in their new restaurant venture,
4: E uhi wale no 'a'ole e nalo, he imu puhi (No Matter How Much One Covers a Steaming Imu, The Smoke Will Rise) - Aired: 2017-10-20
The lives of Five-0's informants are in danger when the HPD system is hacked and one ends up dead, forcing McGarrett to enlist the help of hacker Aaron Wright (Joey Lawrence), who he just imprisoned
5: Kama'oma'o, ka 'aina huli hana (The Land of Activities) - Aired: 2017-11-03
At Halloween, Five-0 must investigate a string of murders that mirror stories from well-known Hawaiian folklore. Also, Grover is called to visit a man hours away from execution who may hold the key to a case that has plagued Grover for years.
6: Mōhala i ka wai ka maka o ka pua (Unfolded by the Water are the Faces of the Flowers) - Aired: 2017-11-10
The murder of two tourists leads Five-0 to a man suffering from multiple personality disorder, where one of them becomes violent and another is a child. McGarrett is accompanied on the case by a stress management consultant, whom Danny and the others have hired to help him manage his health.
7: Kau Ka 'Onohi Ali'i I Luna (The Royal Eyes Rest Above) - Aired: 2017-11-17
Junior and Adam back up McGarrett when a bank heist in progress forces Steve to make a potentially heartbreaking mistake. Also, Adam is forced to face an empty home without Kono
8: He Kaha Lu'u Ke Ala, Mai Ho'okolo Aku - Aired: 2017-12-01
McGarrett poses as a pilot to investigate a plane crash that led to the death of a pilot in an air race.
9: Make Me Kai (Death at Sea) - Aired: 2017-12-08
When investigating a deserted yacht adrift at sea, McGarrett, Danny, Tani and Junior are exposed to a deadly bioweapon and the rest of Five-0 have only eight hours to find an antidote.
10: I Ka Wa Ma Mua, I Ka Wa Ma Hope (The Future Is in the Past) - Aired: 2017-12-15
When Danny is shot while quarantined in the hospital with McGarrett, Tani and Junior, he's left unconscious and clinging to life, imagining a future for everyone in Five-0.
11: Oni Kalalea Ke Ku A Ka La'au Loa (A Tall Tree Stands Above the Others) - Aired: 2017-12-15
It's Christmas Eve and Danny tells Charlie a bedtime story about a recent Five-0 case involving criminals dressed as Santas and a holiday miracle.
12: Ka hopu nui 'ana (The Round Up) - Aired: 2018-01-05
When an FBI agent who was cracking down on organized crime is killed, McGarrett rounds up every gang-related criminal on the island to find the culprit. Also, McGarrett tasks Adam with forming a new division within Five-0 to take on organized crime.
13: O Ka Mea Ua Hala, Ua Hala Ia (What is Gone is Gone) - Aired: 2018-01-12
When a man accused of killing his wife threatens to commit suicide, Grover reveals how he too was once on the brink of taking his own life.
14: Nā keiki a Kalaihaohia (The Children of Kalaihoahia) - Aired: 2018-01-19
When the corpse of a diamond smuggler is stolen from a graveyard, Five-0 tracks down his partner, Voss, who will stop at nothing to retrieve their latest batch of contraband. Also, Adam recruits a new confidential informant, Jessie Nomura; Tani gets a devastating call; and McGarrett tasks Pua to find his and Danny's stolen tools.
15: He Puko'a Kani 'Aina (A Coral Reef Strengthens Out Into Land) - Aired: 2018-02-02
McGarrett and Danny investigate the murder of a private detective whose client was killed the same way, and Adam sends Jessie into a dangerous situation with disastrous consequences. Also, Danny's uncle, Vito, comes to town to help Danny and McGarrett get their restaurant up and running.
16: O na hoku o ka lani ka i 'ike ia Pae' (Only the Stars of Heaven Know Where Pae Is) - Aired: 2018-03-02
Tani and Junior go undercover as prospective parents in order to infiltrate a private school where the headmaster was murdered. Also, Adam's life is on the line when he is held captive and forced to produce a hidden massive amount of money.
17: Hōlapu ke ahi, koe iho ka lehu (The Fire Blazed Up, Then Only Ashes Were Left) - Aired: 2018-03-09
Adam's mission to take down organized crime on the Island goes sideways when deadly chlorine gas he was using to bait a big fish falls into the wrong hands. Also, Adam begins to doubt Jessie's allegiance.
18: E ho'okō kuleana (To Do One's Duty) - Aired: 2018-03-30
The ex-wife of the man who shot Danny comes to Oahu and reveals how Danny's protection during a dangerous domestic dispute when he was in New Jersey helped save her life. Also, Tani and Junior are assigned to walk the beat as uniformed officers for the day, and Adam is framed for the murder of the crime boss he has been tracking.
19: Aohe mea make i ka hewa; make no i ka mihi ole (No One Has Ever Died For the Mistakes He Has Made; Only Because He Didn't Repent) - Aired: 2018-04-06
A hitman, Leroy Davis, McGarrett's father failed to arrest comes to McGarrett to finally confess his crimes and admit where he buried his victims. Also, Jessie makes a dangerous decision that could ruin Adam's life.
20: He lokomaika'i ka manu o Kaiona (Kind is the Bird of Kaiona) - Aired: 2018-04-13
Catherine Rollins recruits McGarrett and Jerry to help her track down a uranium deposit thought to be hidden on an abandoned Hawaiian island before a suspected terrorist can make dirty bombs with it. Also, when Junior falls and is trapped in a ravine, he reflects on his estranged relationship with his father.
21: Ahuwale Ka Nane Huna (The Answer To The Riddle Is Seen) - Aired: 2018-04-20
Harry Langford enlists McGarrett and Danny's help to track down Lady Sophie, a teenage British royal who has run away while under his protection. Also, Grover, Tani and Junior work a 25-year-old murder case after a mysterious Betamax tape arrives at 5-0 headquarters.
22: Kopi wale no i ka i'a a 'eu no ka ilo (Though the Fish is Well Salted, the Maggots Crawl.) - Aired: 2018-04-27
Harry Five-0 must help Duke after he is forced to steal crucial evidence from the police locker in exchange for his kidnapped granddaughter. Also, Jerry goes undercover at a mental health facility in order to solve a murder.
23: Ka Hana A Ka Makua, O Ka Hana No Ia A Keiki (What Parents Do, Children Will Do) - Aired: 2018-05-04
McGarrett and Five-0 take on the mob when a former boss is killed and Junior's friend Cammy Lin is on the run after witnessing the hit.
24: Ka Lala Kaukonakona Haki 'Ole I Ka Pa a Ka Makani Kona (The Tough Branch that Does Not Break in the Kona Gale) - Aired: 2018-05-11
McGarrett joins Junior and his SEAL Team on a high risk covert mission to capture an elusive target who is holding his mentor, Joe White, hostage. Also, Gerard Hirsch and Kamekona help Grover and Tani on a murder case involving masterpieces stolen by the Nazis during WWII and Tani makes a shocking discovery.
25: Waiho Wale Kahiko (Ancients Exposed) - Aired: 2018-05-18
McGarrett and Five-0 discover a Russian spy ring hiding in plain site on Oahu when a Russian nuclear attack submarine appears on the coast of Waikiki. Also, Tani is conflicted by her unnerving discovery at Adam's house.
Season 9 (25 Episodes)
1: Ka 'owili'oka'i (Cocoon) - Aired: 2018-09-28
After Steve's CIA agent friend is killed, McGarrett lets himself be captured by the group he thinks is responsible and endures a torturous sensory deprivation tank to find the killer. Also, Tani wrestles with whether or not she will tell McGarrett about the murder weapon she found at Adam's house.
2: Ke Kanaka I Ha'ule Mai Ka Lewa Mai (The Man Who Fell From the Sky) - Aired: 2018-10-05
When a vacationing dad on a flight to Honolulu is kidnapped and force to parachute mid-flight, Danny, Tani and Junior track him through the jungle to discover that he may not be who he seems. Also, McGarrett is threatened with a secret from his past.
3: Mimiki ke kai, ahuwale ka papa leho (When the Sea Draws Out the Tidal Wave, the Rocks Where the Cowries Hide Are Exposed) - Aired: 2018-10-12
Crime spikes when a heat wave hits Oahu, causing McGarrett and Danny to hunt down a bank thief, and Tani and Junior's car is stolen while they're on duty. Also, Grover plays the golf game of a lifetime, and Kamekona incites a riot by price-gouging on his shave ice.
4: A'ohe kio pohaku nalo i ke alo pal (On the Slope of the Cliff, Not One Jutting Rock Is Hidden from Sight) - Aired: 2018-10-19
Jerry accompanies Junior as he escorts a fallen soldier home to Oahu. Also, McGarrett and Danny discover a dead body when they delve into the illegal and highly profitable black market for sand.
5: A'ohe mea 'imi a ka maka (Nothing More the Eyes to Search for) - Aired: 2018-10-26
On Halloween, Jerry and his friends search his childhood camp for evidence to a murder he witnessed as a boy, while McGarrett investigates a little girl who drew pictures depicting the scene of a recent murder before it was discovered.
6: Aia i Hi'ikua; i Hi'ialo (Is Borne on the Back; Is Borne in the Arms) - Aired: 2018-11-02
McGarrett crosses the line and is arrested while investigating the death of his former SEAL buddy, who died while making an emergency landing on an aircraft carrier, and the only survivor is a baby. Also, Adam returns to Oahu with some devastating news about his marriage.
7: Pua a'e la ka uwahi o ka moe (The Smoke Seen in the Dream Now Rises) - Aired: 2018-11-09
McGarrett investigates a cold case from the 1940s, one that his grandfather and the famous Honolulu detective Chang Apana worked on, and he tries to deduce how the case could have been solved. Also, McGarrett and Danny get ready for the opening of their restaurant.
8: Lele pu na manu like (Birds of a Feather) - Aired: 2018-11-16
Thanksgiving brings Grover's parents and brother Percy Jr. to Oahu for a visit tainted by sibling rivalry, and Five-0 investigates a thief who is crushed to death by an empty safe.
9: "Mai ka po mai ka 'oia'i'o (Truth Comes From the Night) - Aired: 2018-11-30
A renowned urban vigilante is killed after making another citizen's arrest, and Five-0 delves into the world of super heroes and comic books to find the killer. Also, Adam finally gets closer to finding out who killed his sister.
10: Pio ke kukui, po'ele ka hale (When the Light Goes Out, the House Is Dark) - Aired: 2018-12-07
After fighting off an assassin in his own home, McGarrett and Joe White flee to Montana to prepare for a battle against those exacting revenge for a past SEAL mission.
11: Hala I Ke Ala O'i'ole Mai (Gone on The Road From Which There is no Returning) - Aired: 2019-01-04
Steve and Catherine are still reeling from the murder of one of their ohana and, along with Danny, Junior and some old friends, Harry Langford and Wade Gutches, hunt down the killer. Also, Tani and Grover investigate when a bag of human bones, discovered inside an abandoned storage locker, goes missing.
12: Ka Hauli o Ka Mea Hewa 'Ole, He Nalowale Koke (A Bruise Inflicted on an Innocent Person Vanishes Quickly) - Aired: 2019-01-11
MacGarrett and Five-0 support Danny and Rachel by determining what happened when gets into a life-threatening car accident and lands in critical condition. Also, Tani helps Koa when his rehab patient goes missing.
13: Ke Iho Mai Nei Ko Luna (Those Above Are Descending) - Aired: 2019-01-18
Adam, Junior and Tani travel to the bottom of the Pacific Ocean when a murder takes place in a remote underwater lab, and the killer may still be on board
14: Ikliki I Ka La O Keawalua (Depressed With The Heat of Kealwalua) - Aired: 2019-02-01
While investigating Flippa's friend's murder, McGarrett and Grover uncover a deadly plan by an extremist group on the Island. Also, Grover has an emotional reaction to the case.
15: Ho'opio 'Ia E Ka Noho Ali'i A Ka Ua (Made Prisoner by the Reign of the Rain) - Aired: 2019-02-15
As a dangerous hurricane hits Oahu, Five-0 is tasked with protecting El Diablo, a captured serial killer who is being hunted by an assassin. Also, Tani's civilian safety check during the storm turns deadly and Rachel and Charlie evacuate to Danny's house, where the ex-spouses reminisce.
16: Hapai ke kuko, hanau ka hewa (When Covetousness is Conceived, Sin is Born) - Aired: 2019-02-22
When the top salesperson for a beauty company/pyramid scheme is murdered, Five-0 sifts through a long list of possible suspects who would want her dead. Also, Adam befriends a homeless man estranged from his family.
17: E'ao lu'au a kualima (Offer Young Taro Leaves To) - Aired: 2019-02-22
Junior is torn between his duties as a member of Five-0 and his feelings for his former girlfriend when her new love, the father of her son, is one of the culprits in a bank-heist-turned-homicide.
18: Ai no i ka 'ape he mane'o no ko ka nuku (He Who Eats 'ape is Bound to Have His Mouth Itch) - Aired: 2019-03-08
Tani and Junior go undercover at a gym to track down a deadly batch of steroids that's killing users, before the drugs claim any more victims. Also, Danny and MacGarrett sub as bodyguards for Danny's high maintenance ex-mother-in-law, Amanda Savage, a wildly famous romance novelist with whom he has never gotten along.
19: Pupuhi ka he'e o kai uli (The Octopus of the Deep Spews its Ink) - Aired: 2019-03-15
Five-0 investigate the murder of a window washer and find that the victim is actually a renowned street artist who may have a politically motivated bounty on his head. Also, Grover and Adam look into the murder of a gambler, and Junior helps his father when they are reminded of his sister's death.
20: Ke Ala O Ka Pu (Way of the Gun) - Aired: 2019-04-05
Five-0 must locate a teen girl who purchased a gun from a junkie, and discover that the firearm, over the course of decades, has affected all of their lives.
21: He kama na ka pueo (Offspring of an Owl) - Aired: 2019-04-12
Five-0 investigates the murder of a man whose body may hold the key to a 20-year-old case involving a kidnapped girl whose father never stopped looking for her.
22: O ke kumu, o ka mana, ho'opuka 'ia The teacher, the pupil – let it come forth) - Aired: 2019-04-26
While Adam investigates the murder of an undercover FBI agent about to wed the daughter of a Yakuza leader, Noelani is held hostage and forced, along with her mentor Dr. Chu, to operate at gunpoint on a criminal.
23: Ho'okahi no la o ka malihini (A Stranger Only for a Day) - Aired: 2019-05-03
While McGarrett helps his visiting sister, Mary, spy on her shady neighbors, Five-0 investigates the murders of a ride-share driver and his passenger. Also, the team teases the youngest members of Five-0 when Junior escorts Tani to a wedding.
24: Hewa ka lima (The Hand Is at Fault) - Aired: 2019-05-10
Fugitive hacker Aaron Wright resurfaces to ask Five-0 for help when his co-workers at the NSA, which he has been working for, are all murdered. Also, Junior speaks at the parole hearing of the drunk driver who killed his sister.
25: Hana Mao 'ole ka ua o Waianae (Endlessly Pours the Rain of Waianae) - Aired: 2019-05-17
Five-0 continues to hunt down escaped criminal Aaron Wright before he can sell cyber-weapons to the highest bidder. Also, the lives of McGarrett and the team are put in danger when a visitor comes to headquarters to make amends.
Season 10 (22 Episodes)
1: Ua ʻeha ka ʻili i ka maka o ka ihe (The skin has been hurt by the point of the spear) - Aired: 2019-09-27
A new ally helps McGarrett and Five-0 when mob bosses on the island are being targeted by an assassin. Also, Five-0 says goodbye to one of their own.
2: Kuipeia e ka makani apaa (Knocked flat by the wind; sudden disaster) - Aired: 2019-10-04
Tani and Junior must plot an escape for themselves and several civilians after they become trapped inside a deadly tunnel collapse, while Five-0 investigates the cause and culprits of the cave-in. Eddie the dog uses his field experience and sniffs out a bomb that has been planted in McGarrett's home.
3: E uhi ana ka wa i hala i na mea i hala (Passing time obscures the past) - Aired: 2019-10-11
Five-0 investigates when a plane that mysteriously crashed into the Pacific in the '80s is found, but with a recently murdered scuba diver inside. Also, as MacGarrett and Quinn zero in on who planted the bomb in his garage, and he formally asks her to join Five-0, she is arrested for money laundering.
4: Ukuli'i ka pua, onaona i ka mau'u (Tiny is the flower, yet it scents the grasses around it) - Aired: 2019-10-18
Five-0 enlists imprisoned hacker Aaron Wright to help when a young girl is reported kidnapped, but upon rescue, the culprits are dead, the girl is safe, and she's not who she claims to be.
5: He 'oi'o kuhihewa; he kaka ola i 'ike 'ia e ka makaula (Don't Blame Ghosts and Spirits for One's Troubles; a Human is Responsible) - Aired: 2019-10-25
It's Halloween and Five-0 investigates a home invasion turned deadly after a dangerous "monster" escapes from the basement. Also, Max returns to Oahu with a very special guest.
6: A'ohe Pau Ka 'ike I Ka Halau Ho'okahi (All knowledge is not learned in just one school) - Aired: 2019-11-01
McGarrett and the team investigate when a deadly hit-and-run involves a driverless car carrying heroin, and what could be a new means for delivering drugs. Also, Tani and Quinn are stuck with a pair of YouTubers who are brought on a ride-along with Five-0.
7: Ka 'i'o (DNA) - Aired: 2019-11-08
When the CIA informs McGarrett that his mother has gone rogue on her undercover mission and may have killed her partner, Steve goes solo to Mexico to bring her home and prove her innocence.
8: Ne'e aku, ne'e mai ke one o Punahoa (That way and this way shifts the sands of Punahoa) - Aired: 2019-11-15
Five-0 teams up with a DEA agent to search for a killer whose plane crashed in the jungle with $10 million worth of heroin on board. Also, Grover is thrilled when his niece Siobhan comes to try out for the University of Hawaii basketball team.
9: Ka La'au Kumu 'ole O Kahilikolo (The Trunkless Tree of Kahilikolo) - Aired: 2019-11-22
It's Thanksgiving, and while Junior and Tani track down the thief who robbed his parents' home, Five-0 investigates the murder of a beloved philanthropist and the theft of his ultra-valuable koa tree. Also, Danny moves in with McGarrett.
10: O 'oe, a 'owau, nalo ia mea (You and Me, It is Hidden) - Aired: 2019-12-06
When Adam's girlfriend, Tamiko, is kidnapped right in front of him, he shuts out Five-0 and breaks all the rules in order to get her back. Also, Five-0 investigates three seemingly unconnected homicides.
11: Ka i ka 'ino, no ka 'ino (To Return Evil for Evil) - Aired: 2019-12-13
When Five-0 investigates a tourist helicopter that was shot down by a missile, they trace the stolen artillery to a ghost from McGarrett's past. After Adam's ordeal in rescuing Tamiko and reconnecting with the Yakuza, he makes a bold decision about his future with Five-0.
12: Ihea 'oe i ka wa a ka ua e loku ana? (Where were you when the rain was pouring?) (I) - Aired: 2020-01-03
When a list of undercover CIA agents is stolen, Steve and Five-0 enlist the help of Magnum, Higgins, Rick and TC to get it back and protect national security. Also, Higgins gives Tani some personal advice. The crossover continues on Magnum P.I. S02E12 Desperate Measures (II).
13: Loa'a pono ka 'iole i ka punana (The Rat Was Caught Right in the Nest) - Aired: 2020-01-10
Grover and Five-0 investigate a murder at a private golf course involving a man who was frozen to death in the locker room's cryo-chamber. Also, McGarrett tags along with Danny when he tracks down the father of a boy who has been bullying Charlie.
14: I ho'olulu, ho'ohulei 'ia e ka makani (There Was a Lull, and Then the Wind Began to Blow About) - Aired: 2020-01-31
Soon after Danny meets the girl of his dreams, they get into a potentially fatal car accident in an area far from help. Also, McGarrett enlists Quinn and Tani to help when Eddie the dog suddenly shows signs of PTSD.
15: He waha kou o ka he'e (Yours is the Mouth of an Octopus) - Aired: 2020-02-07
When Grover's niece, Siobhan goes missing from the police academy and it's discovered her boyfriend is an undercover member of the Yakuza, Adam may be her only hope of rescue.
16: He kauwa ke kanaka na ke aloha (Man is a Slave of Love) - Aired: 2020-02-14
On Valentine's Day, Tani and Noelani are held hostage during a convenience store robbery. Also, Five-0 investigates the hug of a Thai diplomat whose wife confesses to the crime, but Danny suspects she's covering for the real hugger.
17: He Kohu Puahiohio I Ka Ho'olele I Ka Lepo I Luna (Like a Whirlwind, Whirling the Dust Upward) - Aired: 2020-02-21
Harry Langford helps Five-0 investigate a series of murders that follow the plot of a fabled unpublished crime novel from the 1920s. Also, Tani and Junior's friendship takes a meaningful new turn.
18: Nalowale I Ke 'Ehu O He Kai (Lost in the sea sprays) - Aired: 2020-02-28
While Five-0 investigates a murder on a cargo ship where pirates impersonated the Coast Guard to board the boat, Adam finally gets the evidence he needs to take down the Island's Yakuza operation once and for all. Quinn helps Noelani when she suspects that her uncle didn't die of natural causes.
19: E ho'i na keiki oki uaua o na pali (Home go the very tough lads of the hills) - Aired: 2020-03-06
While Five-0 investigates when a rancher is murdered after he uncovers human skeletons on his property where legend says that Civil War-era gold coins were buried, Quinn's former stepdaughter, Olivia, reaches out to her for help after her father doesn't come home.
20: He puhe'e miki (A gripping cuttlefish) - Aired: 2020-03-13
While Five-0 investigates a scheme to rob tourists, Tani helps Girard Hirsh (Willie Garson) prove the innocence of his elderly uncle when he's suspected of murder. Also, Tani and Junior work on the nuances of being in a new relationship
21: A 'ohe ia e loa'a aku, he ulua kapapa no ka moana (He cannot be caught for he is an ulua fish of the deep ocean) - Aired: 2020-03-27
After Steve receives a posthumous letter from his mother that contains a cypher, Danny is attacked by someone willing to kill to steal it. Five-0 must help Lincoln Cole, an anonymous good Samaritan who's in the crosshairs of some very dangerous people.
22: Aloha (Goodbye) - Aired: 2020-04-03
Danny is abducted and badly wounded by Wo Fat's wife, who is after the cypher Steve's mother left him. Steve works to solve the case his father left for him 10 years ago.