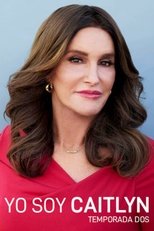 General Information
Glossary: I
First Air Date: July 26th, 2015
Last Air Date: April 24th, 2016
Created By: Caitlyn Jenner
Star Casts: Caitlyn Jenner, Jennifer Finney Boylan, Candis Cayne, Chandi Moore, Zackary Drucker, Ella Giselle, Courtney Nanson, Kate Bornstein
Aired On: E!
Episode Runtime: 45 minutes
Total Seasons: 2 Seasons
Total Episodes: 16 Episodes
Type: Reality
Status: Ended
Homepage: E! - I Am Cait

Last Updated: Tue, 01 Feb 2022 10:31:26 +0000
Sponsored Links
Ratings
User Rating:
Backdrops Gallery (2 Images)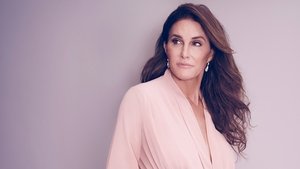 I Am Cait
Follows Caitlyn Jenner living her life as a transgender woman. The docu-series also explores what her transition means for the people closest to her, including her children and stepchildren, and how those relationships are affected.
Seasons and Episodes
Season 1 (8 Episodes)
1: Meeting Cait - Aired: 2015-07-26
Caitlyn Jenner proudly announces her true self to the world via a Vanity Fair magazine cover story, but at the same time struggles with meeting some of her family for the first time. Meanwhile, she becomes inspired to learn more about transgender youth in crisis.
2: Road Trip Part 1 - Aired: 2015-08-02
Cait is pleased to be on a road trip with her new transgender friends, but they question if her privileged status is going to stop her from being their new spokesperson.
3: Road Trip Part 2 - Aired: 2015-08-09
Cait sets out to give her new friends the trip of a lifetime, and in turn, they challenge Cait to break down her walls and get personal. Meanwhile, Cait must figure out how to balance her old friendships with her new ones.
4: Family Interference - Aired: 2015-08-16
Candis invites Cait over for an all-girl sleep over; Kim and Khloe discuss comments aimed at Cait's ex, their mother, in her Vanity Fair article; later, Cait visits a support group for families with children that are transitioning.
5: Take Pride - Aired: 2015-08-23
Caitlyn begins to feel included in the LGBT community after attending a New York City Pride event; at the same time, she struggles to reconnect with her male friends; and receives advice from Scott Disick.
6: The Dating Game - Aired: 2015-08-30
Cait ends up realizing just how hard it can be to date a trans woman after hearing Candis talk.
7: What's In A Name? - Aired: 2015-09-06
Cait does not want to use her new name at her country club until she discusses the matter with Candis.
8: A New Beginning - Aired: 2015-09-13
No overview available.
Season 2 (8 Episodes)
1: Politically Incorrect - Aired: 2016-03-06
Cait and her friends start a cross-country road trip in a tour bus, and the other women corner Cait about her sexual orientation and her politics.
2: Woman of the Year? - Aired: 2016-03-13
After a heated political argument on the bus, the women decide to confront Cait on her aggressive debating style and suggest a more feminine approach.
3: Partner Up - Aired: 2016-03-20
Cait reveals her deepest fears about dating men after she witnesses Candis get stood up by a guy because she's trans.
4: The Great Debate - Aired: 2016-03-27
After Cait is challenged to control herself during the Democratic debates, the women are challenged by a visit to Cait's alma mater, a conservative, Christian college in Iowa.
5: Great Scott! - Aired: 2016-04-03
When the newly sober Scott visits Cait on the road trip, they struggle to find common ground. Meanwhile, Cait and the women attend a ceremony for Transgender Day of Remembrance.
6: Guess Who's Coming to Dinner? - Aired: 2016-04-10
Kris visits Cait in New Orleans, to try improve their relationship, but when old wounds arise between the exes, Cait's friends must intervene.
7: Kiss And Make-Up - Aired: 2016-04-17
Cait's personal growth on the road trip is tested when she tries to apologize to her ex-wife Kris for her part in the ending of their marriage; Candis looks into her options to adopt a baby.
8: Houston, We Have a Problem - Aired: 2016-04-24
Caitlyn, bent on proving her commitment to the LGBT cause, risks arrest in Houston with her friends; Ella tries to mend fences with her father, who struggles to accept her transition.