General Information
Glossary: T
First Air Date: February 8th, 2015
Last Air Date: March 15th, 2015
Created By: Andrew Jarecki
Star Casts: Robert Durst, Andrew Jarecki, Marc Smerling, Zachary Stuart-Pontier, Lynda Obst, Jeanine Pirro, Charles Bagli, Cody Cazalas, Gilberte Najamy, Ellen Strauss, Joe Becerra
Aired On: HBO
Episode Runtime: 43 minutes
Total Seasons: 1 Season
Total Episodes: 6 Episodes
Type: Miniseries
Status: Ended
Homepage: HBO - The Jinx: The Life and Deaths of Robert Durst

Last Updated: Mon, 10 Oct 2022 22:30:47 +0000
Sponsored Links
Ratings
User Rating:
Backdrops Gallery (3 Images)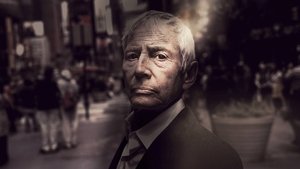 The Jinx: The Life and Deaths of Robert Durst
Robert Durst, scion of one of New York's billionaire real estate families, has been accused of three murders but never convicted. Brilliant, reclusive, and the subject of relentless media scrutiny, he's never spoken publicly—until now. During interviews with Andrew Jarecki, he reveals secrets of the case that baffled authorities for 30 years. In 2010, Jarecki made the narrative film All Good Things based on the infamous story of Robert Durst. After Durst saw the film, he contacted Jarecki wanting to tell his story. What began as a feature documentary ultimately became a six-part series as more and more of his incredible story was revealed.
Seasons and Episodes
Season 1 (6 Episodes)
1: Chapter 1: A Body in the Bay - Aired: 2015-02-08
A dismembered body discovered in Texas in 2001 is possibly connected to Durst. In 2012, Durst contacts director Andrew Jarecki about an interview.
2: Chapter 2: Poor Little Rich Boy - Aired: 2015-02-15
Robert Durst discusses witnessing his mother's suicide when he was a child and his 1973 marriage to Kathleen McCormack, who disappeared in 1982.
3: Chapter 3: The Gangster's Daughter - Aired: 2015-02-22
Nearly 20 years after his wife disappeared, Robert Durst makes headlines again when his longtime confidante Susan Berman--a potential witness in the disappearance of Kathie Durst--is murdered in LA.
4: Chapter 4: The State of Texas vs. Robert Durst - Aired: 2015-03-01
Two years after the dismembered body of Morris Black washed up on the shores of Galveston, TX, Robert Durst goes on trial with a formidable team of attorneys and a brilliant defense strategy.
5: Chapter 5: Family Values - Aired: 2015-03-08
Present Day: In the 33 years since Kathie Durst disappeared, no progress has been made in finding out what happened to her, or finding her body. Without answers, her family and friends continue to hunt for the truth.
6: Chapter 6: What The Hell Did I Do? - Aired: 2015-03-15
Present day: Nearly a decade has passed since the filmmakers began investigating Robert Durst and his alleged crimes. They have spoken to more than 100 participants in Robert's story, including family, friends, police, lawyers, jurors and journalists in an attempt to get at the truth.