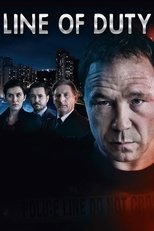 General Information
Glossary: L
First Air Date: June 26th, 2012
Last Air Date: May 5th, 2019
Created By: Jed Mercurio
Star Casts: Martin Compston, Vicky McClure, Adrian Dunbar, Gregory Piper, Polly Walker, Stephen Graham, Rochenda Sandall
Aired On: BBC One, BBC Two
Episode Runtime: 60 minutes
Total Seasons: 5 Seasons
Total Episodes: 29 Episodes
Type: Scripted
Status: Returning Series
Homepage: BBC One - Line of Duty

Last Updated: Mon, 30 Mar 2020 10:30:55 +0000
Sponsored Links
Ratings
User Rating:
Backdrops Gallery (6 Images)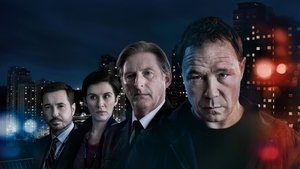 Line of Duty
A drama about the investigations of AC-12, a controversial police anticorruption unit.
Seasons and Episodes
Series 1 (5 Episodes)
1: A Disastrous Affair - Aired: 2012-06-26
When Steve Arnott is transferred to a police anti-corruption unit, he finds his target is the city's top detective, Tony Gates. Can Gates really be as good as he appears? Arnott must engage in a cat-and-mouse struggle to uncover Gates' secret.
2: The Assault - Aired: 2012-07-03
Having been duped into covering up Jackie's crime, Gates is desperate to sever ties with her. But, as Arnott and Fleming close in on his secret, Gates is plunged into an even more dangerous situation than he first thought.
3: In the Trap - Aired: 2012-07-10
Arnott is convinced Gates played a part in Jackie's disappearance. With Fleming's help, the anti-corruption team tries to trap Gates into revealing his involvement in covering up Jackie's crimes.
4: Terror - Aired: 2012-07-17
Desperate for proof of Gates's corruption, Fleming pushes her relationship with him to the limit. But her behaviour causes Morton to question if she might not be such a loyal colleague after all.
5: The Probation - Aired: 2012-07-24
With Gates on the run, the anti-corruption team come under pressure to close the case once and for all. Arnott is forced to make some tough decisions about where his loyalties lie. Fleming and Hastings go all out to catch Gates, leading to a shattering conclusion.
Series 2 (6 Episodes)
1: The Ambush - Aired: 2014-02-12
A brutal ambush on a police convoy leaves three officers dead.
2: Carly - Aired: 2014-02-19
AC12's Kate Fleming is planted undercover in Lindsay Denton's Missing Persons Unit.
3: Behind Bars - Aired: 2014-02-26
Lindsay is denied bail and finds herself targeted in prison.
4: Blood Money - Aired: 2014-03-05
Lindsay is granted special dispensation to visit her dying mother.
5: Last Words - Aired: 2014-03-12
Lindsay fights for her life against the conspiracy of corrupt police officers.
6: The Caddy - Aired: 2014-03-19
Dryden claims that Denton was at the car park when he was photographed in the car with Carly. Steve gets closer to Denton but reveals to Kate that he is undercover, as she was earlier. Steve finds the pay-off money hidden among the possessions Denton took from her mother's room.
Series 3 (6 Episodes)
1: Monsters - Aired: 2016-03-24
Sergeant Danny Waldron and his armed response team shoot dead a hardened criminal.
2: The Process - Aired: 2016-03-31
After the shooting at the drugs house, DC Fleming increases the pressure on Danny Waldron.
3: Snake Pit - Aired: 2016-04-07
DS Steve Arnott believes there is a dark secret in Danny Waldron's past.
4: Negative Pressure - Aired: 2016-04-14
Fresh testimony launches AC-12 back on the trail of a corrupt officer.
5: The List - Aired: 2016-04-21
Loyalties are divided when DS Steve Arnott comes under scrutiny from his colleagues.
6: Breach - Aired: 2016-04-28
DS Steve Arnott is arrested on suspicion of murder but continues to protest his innocence.
Series 4 (6 Episodes)
1: In the Shadow of the Truth - Aired: 2017-03-26
DCI Roz Huntley is under intense pressure from her superiors to apprehend a serial murderer after months of fruitless investigation.
2: Who Sows the Wind - Aired: 2017-04-02
AC-12 crank up their investigation into Operation Trapdoor. Kate makes progress in her undercover role.
3: In the Trap - Aired: 2017-04-09
As AC-12 wrestle with the new forensic evidence casting doubt over Tim Ifield, Kate is approached by another woman claiming to have been assaulted by Michael Farmer.
4: Moral Superiority - Aired: 2017-04-16
Roz's husband Nick is brought in for questioning by AC-12. But while Nick denies any involvement in Steve's attack, his suspicions about Roz mount.
5: Lying Nest - Aired: 2017-04-23
DCI Roz Huntley struggles to allay her husband's suspicions. AC-12 find a new angle to pursue their case against her.
6: Royal Hunting Ground - Aired: 2017-04-30
While Nick Huntley faces lengthy questioning, AC-12 remain convinced of Roz's involvement.
Series 5 (6 Episodes)
1: Episode 1 - Aired: 2019-03-31
Following the deadly hijack of a police convoy, AC-12 target a ruthless organised crime group known to have links with corrupt officers.
2: Episode 2 - Aired: 2019-04-07
Kate and Steve attempt to track down a lead. A fresh police leak enables another audacious raid, while Steve's attempts to gather information put him in a dangerous situation.
3: Episode 3 - Aired: 2019-04-14
Corbett's most daring plan yet requires McQueen to exploit links with corrupt police officers.
4: Episode 4 - Aired: 2019-04-21
Tensions rise in the OCG following the events at Eastfield. With troubling questions hanging over the identity of 'H', suspicions mount at AC-12.
5: Episode 5 - Aired: 2019-04-28
As the hunt for 'H' intensifies, Steve and Kate wonder if Hastings is guarding a dark secret.
6: Episode 6 - Aired: 2019-05-05
In a nail-biting 90-minute finale, Hastings's secrets are laid bare. Will 'H' be revealed at last?