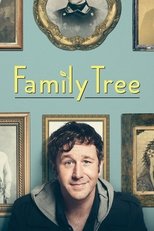 General Information
Glossary: F
First Air Date: May 12th, 2013
Last Air Date: July 7th, 2013
Created By: Christopher Guest, Jim Piddock
Star Casts: Chris O'Dowd
Aired On: HBO, BBC Two
Episode Runtime: 30 minutes
Total Seasons: 1 Season
Total Episodes: 8 Episodes
Type: Scripted
Status: Canceled
Homepage: HBO - Family Tree

Last Updated: Fri, 04 Jun 2021 22:32:29 +0000
Sponsored Links
Ratings
User Rating:
Backdrops Gallery (2 Images)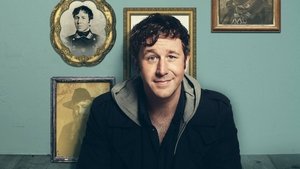 Family Tree
Having recently lost his job and his girlfriend, 30-year-old Tom Chadwick has a rather unsure sense of his own identity. But when he inherits a mysterious box of belongings from a great aunt he never met, Tom starts investigating his lineage and uncovers a whole world of unusual stories and characters, acquiring a growing sense of who he and his real family are.
Seasons and Episodes
Season 1 (8 Episodes)
1: The Box - Aired: 2013-05-12
Tom Chadwick and his sister Bea find out from their father that a great-aunt, Victoria, has died. An old picture in the box of things that she's left for Tom sends him on a search, accompanied by his pal Pete, to discover the identity of the man in the photograph.
2: Treading the Boards - Aired: 2013-05-19
Tom learns that his great-grandfather, Harry Chadwick, was an actor and visits Hove, where he performed. He and Pete decide to run a kind of race in honour of Harry's famous comic act.
3: The Austerity Games - Aired: 2013-06-02
After discovering grandfather William was on the GB team in the cash-poor 1948 Olympics, Tom hears about his and Victoria's athletic feats from a close friend she bequeathed her flat to; he learns that William and Victoria had a brother, Brian. Bea and Monkey try performing. His great-great-grandfather Charles, Tom finds, was born in the USA.
4: Country Life - Aired: 2013-06-09
Along with Bea, his father, and Luba, Tom visits his cousins in rural Derbyshire and learns why they have red hair. His American cousins in California invite him to visit.
5: Welcome to America - Aired: 2013-06-16
Tom stays in Glendale with his American cousins Al and Kitty Chadwick, who host an extended-family BBQ. Dave Chadwick, visiting from North Carolina, reveals a record of Charles Chadwick's departure for England on April 16, 1865.
6: Civil War - Aired: 2013-06-23
After learning that Charles had both Union and Confederate uniforms, Tom gets into some petty skirmishes during a Civil War re-enactment.
7: Indians - Aired: 2013-06-30
Tom, Bea, and Pete drive to Barstow, where they find that great-great-grandmother Rebecca was not Native American, as Tom had thought.
8: Cowboys - Aired: 2013-07-07
Tom learns more about his Jewish ancestor, Bea has a breakdown on the beach when she loses Monkey, and Tom has to say goodbye to Ally as his departure from LA approaches.