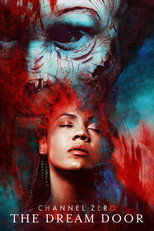 General Information
Glossary: C
First Air Date: October 11th, 2016
Last Air Date: October 31st, 2018
Created By: Nick Antosca
Star Casts: Steven Robertson, Steven Weber, Maria Sten, Brandon Scott, Barbara Crampton
Aired On: Syfy
Episode Runtime: 42 minutes
Total Seasons: 4 Seasons
Total Episodes: 24 Episodes
Type: Scripted
Status: Canceled
Homepage: Syfy - Channel Zero

Last Updated: Wed, 13 Sep 2023 10:30:54 +0000
Sponsored Links
Ratings
User Rating:
Backdrops Gallery (6 Images)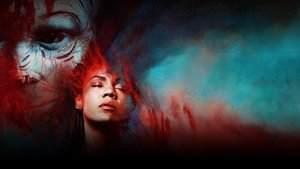 Channel Zero
A horror anthology series inspired by "Creepypasta" online tales.
Seasons and Episodes
Candle Cove (6 Episodes)
1: You Have to Go Inside - Aired: 2016-10-11
Child psychologist Mike Painter investigates the 1988 murders of several children, including his twin brother, which may involve a children's TV show that has started airing again.
2: I'll Hold Your Hand - Aired: 2016-10-18
Marla agrees to help Mike investigate the murders; Marla is horrified to learn a secret about what happened in 1988 that's been hidden since that time.
3: Want to See Something Cool? - Aired: 2016-10-25
Mike must convince Gary that Candle Cove is behind the murders before he takes justice into his own hands; Marla, Jessica, and Amy frantically search for Mike before it's too late.
4: A Strange Vessel - Aired: 2016-11-01
Mike's daughter Lily mysteriously arrives in Iron Hill, leading to more information about the murders of 1988; Mike and Jessica take drastic measures to heal the past and protect Lily from Candle Cove.
5: Guest of Honor - Aired: 2016-11-08
Mike and Amy learn that the creator of Candle Cove isn't who they think he is; a brutal crime shocks the Iron Hill police force.
6: Welcome Home - Aired: 2016-11-15
Mike prepares to confront Candle Cove and save his daughter Lily, while Marla is faced with making an impossible choice.
No-End House (6 Episodes)
1: This Isn't Real - Aired: 2017-09-20
Four friends learn that the No-End House is more than a haunted mansion when they confront strangely personal horrors in each room.
2: Nice Neighborhood - Aired: 2017-09-27
Margot and Jules deal with the presence of The Father as Seth and JT set off on their own terrifying paths; Dylan is on a secret mission to find someone close to him.
3: Beware the Cannibals - Aired: 2017-10-04
Margot flees The Father with the help of Jules, Seth and JT; Dylan attempts to deprogram Lacey; Jules falls deeper under the spell of a sinister influence.
4: The Exit - Aired: 2017-10-11
The group faces the most dangerous part of House World as they search for the exit; with the Father in pursuit and shocking discoveries about each other revealed, tensions within the group simmer.
5: The Damage - Aired: 2017-10-18
Margot, Jules, and Seth face new horror as The Father wreaks havoc in the real world.
6: The Hollow Girl - Aired: 2017-10-25
Jules goes back inside the No-End House to rescue Margot, and together, they must finally deal with Seth and The Father to escape before it's too late.
Butcher's Block (6 Episodes)
1: Insidious Onset - Aired: 2018-02-07
When a young woman named Alice moves to a new city, she learns about a series of disappearances that may be connected to a baffling rumor about mysterious staircases in the city's worst neighborhoods.
2: Father Time - Aired: 2018-02-14
Alice treads the line between reality and madness as she becomes more deeply entangled with the Peach family and their dark history; Zoe begins to behave strangely following her unexplained return to Garrett.
3: All You Ghost Mice - Aired: 2018-02-21
Alice has a terrifying encounter in an abandoned hospital; Luke, Louise and Nathan play cat-and-mouse with Robert Peach.
4: Alice in Slaughterland - Aired: 2018-02-28
Alice confronts her own incipient madness while Zoe eats with the Peaches.
5: The Red Door - Aired: 2018-03-07
Zoe discovers there's something else living in the summer house; Alice reaches the point of no return.
6: Sacrifice Zone - Aired: 2018-03-14
Zoe and Alice confront the Peach family.
The Dream Door (6 Episodes)
1: Ashes On My Pillow - Aired: 2018-10-26
An unsettling discovery prompts Jillian and Tom to suspect their home is haunted by past secrets.
2: Where Do You Sleep Last Night - Aired: 2018-10-27
After witnessing a murder, Jillian digs into secrets from her past; Tom realizes he's in danger.
3: Love Hurts - Aired: 2018-10-28
A terrified Jillian and Tom reveal their secrets and try to overcome the devastating consequences.
4: Bizarre Love Triangle - Aired: 2018-10-29
As Jillian's old friend relentlessly hunts Tom, she teams up with a neighbor to try and save him.
5: You Belong to Me - Aired: 2018-10-30
Ian makes a grand gesture that threatens to drive Jillian and Tom apart forever.
6: Two of Us - Aired: 2018-10-31
Jillian and Tom set out to defeat the demons in their marriage once and for all.