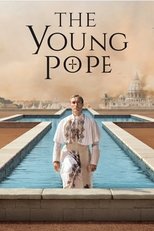 General Information
Glossary: T
First Air Date: October 21st, 2016
Last Air Date: November 18th, 2016
Created By: Paolo Sorrentino
Star Casts: Jude Law, Diane Keaton, Silvio Orlando, Javier Cámara, Scott Shepherd, Cécile de France, Ludivine Sagnier, Toni Bertorelli, James Cromwell
Aired On: HBO, Canal+, Sky Atlantic
Episode Runtime: 55 minutes
Total Seasons: 1 Season
Total Episodes: 10 Episodes
Type: Scripted
Status: Ended
Homepage: HBO - The Young Pope

Last Updated: Fri, 10 Dec 2021 22:32:09 +0000
Sponsored Links
Ratings
User Rating:
Backdrops Gallery (22 Images)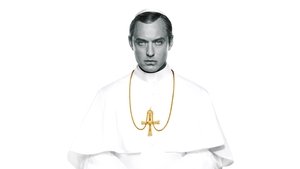 The Young Pope
Lenny Belardo, the youngest and first American Pope in the history of the Church, must establish his new papacy and navigate the power struggles of the closed, secretive Vatican.
Seasons and Episodes
Specials (1 Episode)
1: The Young Pope: A Tale of Filmmaking - Aired: 2016-11-18
No overview available.
Season 1 (10 Episodes)
1: Episode 1 - Aired: 2016-10-21
After being elected Pope, Lenny Belardo must navigate the politics of Vatican City. He shocks the Vatican with his desire to reject both publicity and the liberal philosophy of his predecessor.
2: Episode 2 - Aired: 2016-10-21
After his inaugural speech makes it clear that he will not be manipulated, Lenny makes enemies within the Vatican. However, he gains one ardent follower.
3: Episode 3 - Aired: 2016-10-28
Lenny plans to lead a resurgence of conservative Christianity as his former mentor, Cardinal Spencer, struggles with Cardinal Voiello over their inability to control Lenny. Lenny forces Voiello to reveal that liberal forces in the College of Cardinals blocked Spencer's election as Pope, resulting in an agreement between the two men to use Lenny as a puppet. When Lenny threatens to excommunicate Voiello, the liberal cardinal is forced to swear loyalty to him. Later, a chance encounter with Esther, the wife of a member of the Swiss Guard, results in Lenny having a seizure in her presence.
4: Episode 4 - Aired: 2016-10-28
Cardinal Voiello urges the young Pope Pius XIII to finally deal with the abuse scandal surrounding American Cardinal Kurtwell. The Pope shocks Voiello by requesting to remove all homosexuals from the Catholic Church without regard to the person. Voiello then tries to force Esther, the wife of a Swiss guardsman, to seduce the pope.
5: Episode 5 - Aired: 2016-11-04
Voiello orchestrates a scandalous scenario designed to cripple the pope; Lenny decamps with Andrew Dussolier; Pius XIII decides to address the College of Cardinals in the Sistine Chapel.
6: Episode 6 - Aired: 2016-11-04
Lenny meets with the Italian prime minister; Cardinal Gutierrez reluctantly moves out of the Vatican for his new assignment abroad; Dussolier assumes his new duties; Voiello is questioned about Tonino; Ester's miracle comes true.
7: Episode 7 - Aired: 2016-11-11
Voiello considers new and familiar scenarios to take down Lenny; Sister Mary struggles with her conscience; Lenny is distracted by the possibility of a family reunion; Dussolier informs the pope he wants to return to Honduras.
8: Episode 8 - Aired: 2016-11-11
Lenny and Sister Mary deal with a shared loss in their own peculiar ways; Sofia suggests that the new pope embark on his first trip abroad; Lenny is heartened by a visit from his favorite author and dismayed by the sudden departure of a friend.
9: Episode 9 - Aired: 2016-11-18
Lenny and Sister Mary relive a momentous incident from the past as the pope faces the prospect of an unthinkable loss in the present; in New York, Gutierrez faces daunting odds in his ongoing investigation of Kurtwell.
10: Episode 10 - Aired: 2016-11-18
The pope considers an appropriate course of action regarding Archbishop Kurtwell; Father Tomasso gets a promotion; Sister Mary takes on a new role; the prospect of a reconciliation leads the pope to make a change of travel plans and policy.