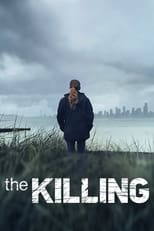 General Information
Glossary: T
First Air Date: April 3rd, 2011
Last Air Date: August 1st, 2014
Created By: Veena Sud
Star Casts: Mireille Enos, Joel Kinnaman, Gregg Henry, Joan Allen, Sterling Beaumon, Levi Meaden, Morten Hauch-Fausbøll
Aired On: AMC, Netflix
Episode Runtime: 59 minutes
Total Seasons: 4 Seasons
Total Episodes: 44 Episodes
Type: Scripted
Status: Ended
Homepage: AMC - The Killing

Last Updated: Wed, 20 Oct 2021 10:31:15 +0000
Sponsored Links
Ratings
User Rating:
Backdrops Gallery (6 Images)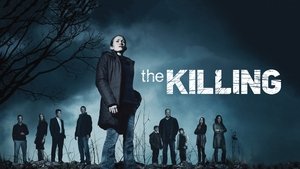 The Killing
The Killing is an American crime drama television series based upon the Danish television series Forbrydelsen. Set in Seattle, Washington, the series follows the various murder investigations by homicide detectives Sarah Linden and Stephen Holder.
Seasons and Episodes
Specials (4 Episodes)
1: The Killing - About the Show - Aired: 2010-12-19
Upcoming AMC's crime drama television series created and produced by Veena Sud. Based on the Danish miniseries Forbrydelsen.
2: Season 1 Recap - Aired: 2012-03-27
The Killing ties together three distinct stories around a single murder: the detectives assigned to the case, the victim's grieving family, and the suspects.
3: An Autopsy of the Killing
No overview available.
4: Orpheus Descending Extended Edition
Extended Edition of the Season 1 Finale Episode.
Season 1 (13 Episodes)
1: Pilot - Aired: 2011-04-03
On her last day of work, homicide detective Sarah Linden is drawn into a new case about the disappearance of a teenage girl, Rosie Larsen. Mitch and Stan Larsen frantically try to track down their daughter when they learn she did not show up at school. City Councilman Darren Richmond prepares for an important forum with the Mayor as the election nears.
2: The Cage - Aired: 2011-04-03
The investigation into Rosie's killer begins as Sarah and Holder question the missing girl's parents, Stan and Mitch, as well as Rosie's friends and City Councilman Richmond. Rosie's school becomes a potential murder site when Sarah and Holder uncover shocking evidence on campus. Heartbroken and grief-stricken, Mitch and Stan face the aftermath of losing their daughter.
3: El Diablo - Aired: 2011-04-10
Councilman Richmond suspects a leak within his team; Sarah tracks down a witness and is led to a suspect.
4: A Soundless Echo - Aired: 2011-04-17
Linden and Holder pressure Jasper for answers and interview a new suspect.
5: Super 8 - Aired: 2011-04-24
Rosie's teacher provides Sarah and Holder with a new piece of evidence. Richmond's campaign team plans a new anti-crime television commercial. Mitch continues to struggle with the loss of her daughter, while Stan becomes more determined to find Rosie's killer, and asks his colleague Belko for help.
6: What You Have Left - Aired: 2011-05-01
Sarah and Holder intensify their investigation on a suspect's family and friends. Gwen and Richmond disagree over strategy for the next debate with the mayor. Meanwhile, Rosie's funeral takes place and Stan concentrates on his own investigation into her death.
7: Vengeance - Aired: 2011-05-08
Mitch questions the validity of the police investigation while Richmond has to deal with a negative ad. It's discovered that Rosie was at Bennett's apartment the night she died.
8: Stonewalled - Aired: 2011-05-15
Sarah and Holder evade the FBI and unearth new evidence. Mitch endangers the boys, prompting Stan to take matters into his own hands. Richmond tries to climb back in the race.
9: Undertow - Aired: 2011-05-22
The police are thwarted in their efforts to arrest Bennet. Richmond thinks long and hard about removing himself from the Mayor's race. Mitch and Stan have had it with the police.
10: I'll Let You Know When I Get There - Aired: 2011-05-29
Richmond rises in the polls; a surprising individual turns himself in.
11: Missing - Aired: 2011-06-05
Sarah and Holder discover more on Rosie, but the investigation gets stalled when they have to set out on a search for Jack.
12: Beau Soleil - Aired: 2011-06-12
The police connect Rosie to a suspicious website. Stan faces his demons while Mitch learns secrets she never knew about Rosie.
13: Orpheus Descending - Aired: 2011-06-19
The identification of the mysterious Orpheus provides a vital connection to the case. Mitch and Stan reflect on the past while contemplating their family's future.
Season 2 (13 Episodes)
1: Reflections - Aired: 2012-04-01
In the aftermath of the shooting at City Hall and Linden's discovery that the photo leading to Councilman Darren Richmond's arrest was forged, Sarah returns to Seattle to investigate a possible cover up and wonders if she can trust her partner.
2: My Lucky Day - Aired: 2012-04-01
An ominous discovery is made at the Larsen house while Sarah travels to Tacoma to learn Councilman Richmond's dark secret. Meanwhile, Richmond is forced to come to grips with the fallout from the attack at City Hall.
3: Numb - Aired: 2012-04-08
Sarah hunts down Rosie's backpack as Holder falls from grace. Mitch re-emerges while Stan continues to entangle himself with the mob. Richmond faces up to his situation.
4: Ogi Jun - Aired: 2012-04-15
Sarah and Holder identify the mystery man with the tattoo while Jamie attempts to enlist Gwen's help and Stan learns his past may have come back to haunt him.
5: Ghosts of the Past - Aired: 2012-04-22
Sarah receives a message from the dead that may shed light on the identity of Rosie's killer. Meanwhile, Mitch befriends a young runaway; and Richmond has grave doubts about his future in politics.
6: Openings - Aired: 2012-04-29
Sarah zeros in on a Larsen-family secret; Stan comes to grips with some past indiscretions; and Mitch takes in a runaway girl. Meanwhile, the Richmond campaign entertains a surprise visitor.
7: Keylela - Aired: 2012-05-06
The investigation refocuses on the casino; Stan has an uneasy face-to-face with Richmond; tension grips the Larsen house.
8: Off the Reservation - Aired: 2012-05-13
Holder disappears and a desperate Sarah goes looking for him; Stan decides to take matters into his own hands; and Richmond returns to City Hall.
9: Sayonara Hiawatha - Aired: 2012-05-20
Richmond lends support to the investigation; Sarah tries to track down Rosie's key; and Stan deals with his troubled son.
10: 72 Hours - Aired: 2012-05-27
Sarah teeters on the edge. Stan attempts to make amends. Richmond receives an unexpected boost in the mayoral race.
11: Bulldog - Aired: 2012-06-03
A return to the casino winds up sending Sarah and Holder on the run, while Stan and Richmond face life-altering decisions.
12: Donnie or Marie - Aired: 2012-06-10
Sarah and Holder close in on the murderer. Meanwhile, the Richmond campaign preps for the election; and the Larsens seek to get their lives back in order.
13: What I Know - Aired: 2012-06-17
Sarah and Holder's investigation comes to a close. Meanwhile, Richmond sets out on a bold new course; and a surprise source helps bring closure to the Larsens.
Season 3 (12 Episodes)
1: The Jungle - Aired: 2013-06-02
Sarah makes a grim discovery in regards to her past; Holder catches an unsettling case; Seward shows his true colors.
2: That You Fear the Most - Aired: 2013-06-02
Sarah makes a grim discovery in regards to her past; Holder catches an unsettling case; Seward shows his true colors.
3: Seventeen - Aired: 2013-06-09
Sarah has her own reasons to join the task force; Holder finds a new street informant; Seward strokes an old rivalry.
4: Head Shots - Aired: 2013-06-16
The task force shuts down a business; Sarah and Holder unite in their pursuit of "the voice"; Seward is offered motivation to comply with orders.
5: Scared and Running - Aired: 2013-06-23
Bullet races to find a victim on the run before someone else does; Seward is discourteous to surprise visitors.
6: Eminent Domain - Aired: 2013-06-30
Linden and Holder catch up to the latest victim; Seward faces his past; Bullet struggles with the truth while in the jungle.
7: Hope Kills - Aired: 2013-07-07
Holder and Linden get a break in the case; Seward clashes with death; Bullet becomes a protector.
8: Try - Aired: 2013-07-14
Sarah goes missing; Bullet makes a choice to save Lyric; a dark secret is learned.
9: Reckoning - Aired: 2013-07-21
The hunt for a pornographer leads to a shocking revelation; Holder looks for a scapegoat; Twitch and Lyric find their dream home.
10: Six Minutes - Aired: 2013-07-28
Sarah copes with the consequences of past mistakes; Holder wrestles personal demons; Seward is truthful.
11: From Up Here - Aired: 2013-08-04
Sarah seeks peace in the case's aftermath; the detectives pick up an unnerving new assignment; Lyric is tempted by her old life; Danette says good-bye.
12: The Road to Hamelin - Aired: 2013-08-04
In the Season 3 finale, Sarah risks her life when someone dear to her goes missing; and Holder's past is used against him.
Season 4 (6 Episodes)
1: Blood in the Water - Aired: 2014-08-01
While covering up Lt. Skinner's sudden disappearance, Linden and Holder are assigned a new case: the brutal murder of an entire family with ties to a military academy.
2: Unraveling - Aired: 2014-08-01
Questioning a neighbor leads to a revelation about one of the murder victims.
3: The Good Soldier - Aired: 2014-08-01
Reddick digs deeper as Linden and Holder struggle to keep their investigation from going cold.
4: Dream Baby Dream - Aired: 2014-08-01
Linden and Holder focus their investigation on a new suspect, and a tip from an informant leads Reddick to a shocking discovery.
5: Truth Asunder - Aired: 2014-08-01
New information about the family murders surfaces. Meanwhile, Holder's loyalty is put to the test.
6: Eden - Aired: 2014-08-01
Linden and Holder are confronted with the shocking truth behind the Stansbury murders.