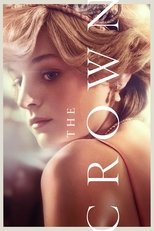 General Information
Glossary: T
First Air Date: November 4th, 2016
Last Air Date: November 15th, 2020
Created By: Peter Morgan
Star Casts: Olivia Colman, Tobias Menzies, Josh O'Connor, Erin Doherty, Helena Bonham Carter, Emma Corrin, Marion Bailey, Gillian Anderson, Stephen Boxer, Emerald Fennell
Aired On: Netflix
Episode Runtime: 52 minutes
Total Seasons: 5 Seasons
Total Episodes: 40 Episodes
Type: Scripted
Status: Returning Series
Homepage: Netflix - The Crown

Last Updated: Thu, 14 Oct 2021 10:30:41 +0000
Sponsored Links
Ratings
User Rating:
Backdrops Gallery (27 Images)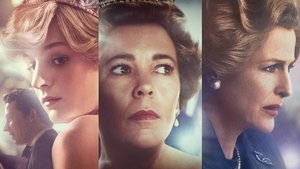 The Crown
The gripping, decades-spanning inside story of Her Majesty Queen Elizabeth II and the Prime Ministers who shaped Britain's post-war destiny. The Crown tells the inside story of two of the most famous addresses in the world – Buckingham Palace and 10 Downing Street – and the intrigues, love lives and machinations behind the great events that shaped the second half of the 20th century. Two houses, two courts, one Crown.
Seasons and Episodes
Season 1 (10 Episodes)
1: Wolferton Splash - Aired: 2016-11-04
A young Princess Elizabeth marries Prince Philip. As King George VI's health worsens, Winston Churchill is elected prime minister for the second time.
2: Hyde Park Corner - Aired: 2016-11-04
With King George too ill to travel, Elizabeth and Philip embark on a four-continent Commonwealth tour. Party leaders attempt to undermine Churchill.
3: Windsor - Aired: 2016-11-04
With Elizabeth in a new role, Philip tries to assert some power. Churchill wants to delay the coronation. King George's disgraced brother arrives.
4: Act of God - Aired: 2016-11-04
When dense smog cripples London for days and creates a serious health hazard, Churchill's inaction leaves him vulnerable to his political enemies.
5: Smoke and Mirrors - Aired: 2016-11-04
Elizabeth rejects protocol by appointing Philip to coordinate her coronation, but his ideas create conflict. The Duke of Windsor returns to London.
6: Gelignite - Aired: 2016-11-04
Margaret and Peter come to Elizabeth with a request. With a royal scandal about to break in the newspapers, the Queen Mother intervenes.
7: Scientia Potentia Est - Aired: 2016-11-04
As the Soviets test the H-bomb, both Churchill and Eden have major health crises. Angry about her inadequate education, Elizabeth hires a tutor.
8: Pride & Joy - Aired: 2016-11-04
Elizabeth and Philip go on an exhausting world journey. Margaret takes over some of her sister's official duties and tries to liven things up.
9: Assassins - Aired: 2016-11-04
As tensions with Philip increase, Elizabeth spends time with her old friend Porchey. Churchill's portrait is painted for his 80th birthday.
10: Gloriana - Aired: 2016-11-04
Margaret and Peter are reunited, but another obstacle stands in their way. Elizabeth is torn between her duty as Queen and her love for her sister.
Season 2 (10 Episodes)
1: Misadventure - Aired: 2017-12-08
As Philip leaves for a long tour, Elizabeth makes an upsetting discovery. Prime Minister Eden wants to strike back after Egypt seizes the Suez Canal.
2: A Company of Men - Aired: 2017-12-08
Elizabeth feels disconnected from Philip. Eden copes with international pressure and ill health. An interview stirs up harrowing memories for Philip.
3: Lisbon - Aired: 2017-12-08
Palace insiders try to prevent a scandal that could reflect poorly on Philip. Eden faces censure from his cabinet and the press.
4: Beryl - Aired: 2017-12-08
When Elizabeth and Philip throw a grand party for their 10th anniversary, both Margaret and the new Prime Minister experience romantic tribulations.
5: Marionettes - Aired: 2017-12-08
After Elizabeth makes a tone-deaf speech at a Jaguar factory, she and the monarchy come under public attack from an outspoken lord.
6: Vergangenheit - Aired: 2017-12-08
A secret World War II document opens Elizabeth's eyes to grim realities about a family member. The Duke of Windsor campaigns to re-enter public life.
7: Matrimonium - Aired: 2017-12-08
A letter from Peter Townsend spurs Margaret to make a bold proposal. Elizabeth has good news that causes complications for Margaret.
8: Dear Mrs. Kennedy - Aired: 2017-12-08
Inspired by Jackie Kennedy and against her government's wishes, Elizabeth takes an unconventional approach to resolving an issue with Ghana.
9: Paterfamilias - Aired: 2017-12-08
Philip insists that Prince Charles attend his alma mater in Scotland and reminisces about the life-changing difficulties he experienced there.
10: Mystery Man - Aired: 2017-12-08
A salacious government scandal hits close to home for Elizabeth and Philip. Elizabeth retreats to Scotland for rest during a difficult pregnancy.
Season 3 (10 Episodes)
1: Olding - Aired: 2019-11-17
The royal family mourns the passing of Winston Churchill. The United Kingdom ushers in a new prime minister, the Labour Party's Harold Wilson whom Prince Philip and Queen Elizabeth hear might be a Soviet spy.
2: Margaretology - Aired: 2019-11-17
While Princess Margaret and Lord Snowdon visit the USA, the queen, at the bidding of Harold Wilson, asks them to make a side trip to Washington, D.C. to ask President Johnson for financial assistance for the United Kingdom.
3: Aberfan - Aired: 2019-11-17
A horrible disaster in the Welsh town of Aberfan leaves scores of children dead, but when the Queen takes a week to decide to visit the town to offer solace to its people, she must confront her reasons for postponing the trip.
4: Bubbikins - Aired: 2019-11-17
Left without a home by a political coup in Athens, Philip's eccentric mother, Princess Alice of Greece, is invited to live in Buckingham Palace by the Queen.
5: Coup - Aired: 2019-11-17
While the Queen travels abroad to learn about horse training, unhappiness among the British elite with the devaluation of the pound involves Lord Mountbatten in a plan to oust Harold Wilson.
6: Tywysog Cymru - Aired: 2019-11-17
Prince Charles is sent to Aberystwyth to learn Welsh from an ardent nationalist in preparation for the ceremony for his investiture as Prince of Wales.
7: Moondust - Aired: 2019-11-17
The 1969 moon landing occasions a mid-life crisis in Prince Philip, who thinks of the adventures he has missed as the Queen's consort.
8: Dangling Man - Aired: 2019-11-17
Charles visits the exiled Duke of Windsor in his Paris chateau, only to find him very ill. But will the Queen make peace with her uncle before he dies?
9: Imbroglio - Aired: 2019-11-17
While Princess Anne dates her elder brother's polo rival Andrew Parker Bowles, Prince Charles falls deeply in love with Camilla Shand causing the Queen Mother and Lord Mountbatten to interfere.
10: Cri de Coeur - Aired: 2019-11-17
As her marriage falls apart, Princess Margaret finds solace in the arms of a much younger landscape gardener. The Queen and the nation celebrate Elizabeth II's Silver Jubilee.
Season 4 (10 Episodes)
1: Gold Stick - Aired: 2020-11-15
As Elizabeth welcomes Britain's first woman prime minister and Charles meets a young Diana Spencer, an IRA attack brings tragedy to the royal family.
2: The Balmoral Test - Aired: 2020-11-15
Margaret Thatcher visits Balmoral but has trouble fitting in with the royal family, while Charles finds himself torn between his heart and family duty.
3: Fairytale - Aired: 2020-11-15
After Charles proposes, Diana moves into Buckingham Palace and finds her life filled with princess training, loneliness — and Camilla Parker Bowles.
4: Favourites - Aired: 2020-11-15
While Margaret Thatcher struggles with the disappearance of her favorite child, Elizabeth reexamines her relationships with her four children.
5: Fagan - Aired: 2020-11-15
As Thatcher's policies create rising unemployment, a desperate man breaks into the palace, where he finds Elizabeth's bedroom and awakens her for a talk.
6: Terra Nullius - Aired: 2020-11-15
On a tour of Australia, Diana struggles to balance motherhood with her royal duties while both she and Charles cope with their marriage difficulties.
7: The Hereditary Principle - Aired: 2020-11-15
Grappling with mental health issues, Margaret seeks help and discovers an appalling secret about estranged relatives of the royal family.
8: 48:1 - Aired: 2020-11-15
As many nations condemn apartheid in South Africa, tension mounts between Thatcher and Elizabeth over their clashing opinions on applying sanctions.
9: Avalanche - Aired: 2020-11-15
Charles is caught in a deadly avalanche, prompting both him and Diana to reevaluate their commitment to their troubled marriage.
10: War - Aired: 2020-11-15
Amid a growing challenge to her power, Thatcher fights for her position. Charles grows more determined to separate from Diana as their marriage unravels.
Season 5 (0 Episodes)