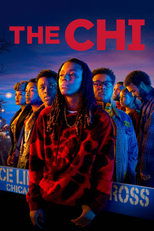 General Information
Glossary: T
First Air Date: January 7th, 2018
Last Air Date: August 1st, 2021
Created By: Lena Waithe
Star Casts: Alex Hibbert, Jacob Latimore, Yolanda Ross, Michael Epps, Jasmine Davis, Hannaha Hall, Curtiss Cook, Shamon Brown Jr., Luke James, Genesis Denise Hale, Miriam A. Hyman, Tai'isha Davis, Tyla Abercrumbie, Birgundi Baker
Aired On: Showtime
Episode Runtime: 55 minutes
Total Seasons: 4 Seasons
Total Episodes: 40 Episodes
Type: Scripted
Status: Returning Series
Homepage: Showtime - The Chi

Last Updated: Thu, 02 Dec 2021 19:13:53 +0000
Sponsored Links
Ratings
User Rating:
Backdrops Gallery (10 Images)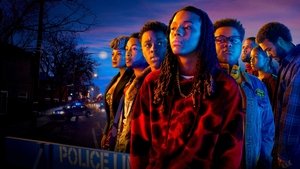 The Chi
A relevant, timely and distinctive coming-of-age story following a half dozen interrelated characters in the South Side of Chicago. The story centers on Brandon, an ambitious and confident young man who dreams about opening a restaurant of his own someday, but is conflicted between the promise of a new life and his responsibility to his mother and teenage brother back in the South Side.
Seasons and Episodes
Specials (4 Episodes)
1: Rules of the South Side: Grown Folks - Aired: 2017-12-15
Kevin, Papa, and Jake give advice about handling questions from adults.
2: Rules of the South Side: School - Aired: 2017-12-15
Kevin, Papa, and Jake talk about going to school on the South Side.
3: Rules of the South Side: Career Goals - Aired: 2018-01-21
Kevin, Papa, and Jake talk about what they want to do when they grow up.
4: Rules of the South Side: About That Life - Aired: 2018-01-28
Kevin, Papa, and Jake discuss the pros and cons of living outside the law on the South Side.
Season 1 (10 Episodes)
1: Pilot - Aired: 2018-01-07
A fateful event sends shockwaves through a community on the South Side of Chicago and connects the lives of Brandon, Ronnie, Emmett and Kevin in wholly unexpected ways.
2: Alee - Aired: 2018-01-14
Brandon reels from a loss as Ronnie realizes he's made a grave mistake. Meanwhile, Emmett's carefree life is upended. Best friends Papa and Jake taunt Kevin over his school crush Andrea. Detective Cruz is shaken by conflicting clues in the investigation.
3: Ghosts - Aired: 2018-01-21
Brandon asks Kevin for help. Laverne and Greavy make a life-changing decision. Meanwhile, Amir looks to capitalize on Emmett's side gig while Quentin returns to town to launch his own investigation.
4: Quaking Grass - Aired: 2018-01-28
Brandon seeks refuge after Jerrika kicks him out. A physically and mentally ailing Ronnie runs into Rafiq. Meanwhile, Quentin takes a valued item from Trice while Kevin's quest ends with Brandon making a bad deal with Reg.
5: Today was a Good Day - Aired: 2018-02-11
A neighborhood block party brings Brandon, Ronnie, Emmett and Kevin together. Brandon has a confrontation with Ronnie and gets surprised by Jerrika.
6: Penetrate a Fraud - Aired: 2018-02-18
Brandon's actions jeopardize his relationship with Jerrika. Ronnie uncovers secrets about his surrogate son's past and gives a crucial piece of information to the police. Meanwhile, Emmett's shoe hustle goes awry.
7: The Whistle - Aired: 2018-02-25
Brandon compromises his employment by defending a co-worker. Emmett spends an eye-opening day with Quentin. At the roller rink, Kevin tries to get Andrea's attention.
8: Wallets - Aired: 2018-03-04
Brandon branches out on his own, while Emmett searches for his son after Tiffany takes him away. Ronnie seeks redemption at a mosque where he meets Rafiq. Kevin tries to stop his best friend from going down a dark path.
9: Namaste Muthafucka - Aired: 2018-03-11
Brandon attempts a reconciliation with Jerrika, but struggles to establish his business. Kevin realizes he can't stop Jake. Emmett reels when Jada is offered a job in another state.
10: Ease On Down The Road - Aired: 2018-03-18
Ronnie faces his past crimes. Meanwhile, Brandon's plan to finance his business goes awry. Kevin stars in the school play and attends a cast party with his friends. Emmett decides to fight for full custody. Season finale.
Season 2 (10 Episodes)
1: Eruptions - Aired: 2019-04-07
Brandon deals with an unfortunate turn of events that takes him back to Reg. Jada makes a decision that forces Emmett to grow up. Kevin, Jake and Papa hatch a plan to do a project for school. Ronnie takes an inmate under his wing.
2: Every Day I'm Hustlin - Aired: 2019-04-14
Brandon begrudgingly puts on a front to help Jerrika land a new client. Reg must answer to the leadership of the 63rd St. Mob. Ronnie reels from devastating news and makes a deal with an inmate. Emmett adjusts to his new living situation and starts another side hustle with Amir. Kevin is forced to make a difficult decision. New Detective Toussaint investigates a South Side home invasion.
3: Past Due - Aired: 2019-04-21
Brandon gets a new opportunity. Kevin and Maisha form an unlikely friendship. Emmett takes on more responsibility at work. Cruz deals with blowback from Ronnie's confession. Ronnie receives some shocking news. Toussaint gets a lead on her case.
4: Showdown - Aired: 2019-04-28
Brandon stresses over The After Taste Food Competition and makes a deal with Emmett, while an accident at Sonny's threatens Emmett's job. Kevin, Jake and Papa cause mayhem on picture day at school. Ronnie adjusts to a new life he didn't expect. Reg gets called on the carpet by Douda and a revelation comes to light.
5: Feeling the Heat - Aired: 2019-05-05
Brandon and Emmett come together for some Chicago summertime fun on one of the hottest days of the year. Kevin deals with a death in the family. Ronnie reconnects with Rafiq and gets some helpful advice. Toussaint and Cruz make a major move on the home invasion case. Reg and Douda form a plan to fix the gang's problem.
6: A Leg Up - Aired: 2019-05-12
Brandon competes in the finals of The After Taste Food Competition. Emmett tries to smooth things over with the women in his life. Kevin and Jake get into a fight. Ronnie and Jada grow closer after a family secret comes to light.
7: Blind Eye - Aired: 2019-05-26
Detective Cruz is left to make a difficult choice. Brandon gets some insight into Douda's past. Jerrika drops a bomb about her career. Emmett tries to figure out who Keisha is dating. Ronnie opens up to Jada, who helps him heal old wounds.
8: Lean Into It - Aired: 2019-06-02
Brandon takes a big step with Jerrika; a new opportunity forces Emmett's hand; Kevin makes a new friend and a fateful decision; Ronnie spirals out of control.
9: Guilt, Viral Videos, and Ass Whuppings - Aired: 2019-06-09
No overview available.
10: The Scorpion and the Frog - Aired: 2019-06-16
No overview available.
Season 3 (10 Episodes)
1: Foe 'Nem - Aired: 2020-06-21
A wedding alters Kevin and Kiesha's lives. Emmett juggles his business and his growing family. Ronnie struggles to find his way. Jake's estranged brother Trig lands back in town on a mission.
2: Brewfurd - Aired: 2020-06-28
Kevin rallies Papa and Jake for help. Emmett finds a short-term solution to his food shortage problem. Jada samples the dating scene and a local trap kitchen run by Dom. Trig devises a plan to get custody of his brother Jake from Douda.
3: Buss Down - Aired: 2020-07-05
The Williams family goes into a tailspin. Emmett and Tiff devise a plan to move in with Jada while he gets his new business off the ground. Ronnie gets a not-so-friendly reminder that his neighborhood has a long memory of his past deeds.
4: Gangway - Aired: 2020-07-12
Ronnie finds a new calling in his bid for redemption and Emmett lets his dad Darnell and his insecurities get the best of him.
5: Terror Town - Aired: 2020-07-19
Ronnie's memories threaten to drown his progress and an unexpected visit threatens Trig's battle to get custody of Jake.
6: Woo Woo Woo - Aired: 2020-07-26
Kevin's birthday finds him in far from a celebrating mood and Ronnie takes his grandmother Ms. Ethel on a whirl back in time.
7: A Stain - Aired: 2020-08-02
Ronnie laments a loss. Emmett and Dom get help from landlord Zeke in their new effort. Kiesha is resigned to her fate but vows to fight. Jemma melts Kevin's heart. Politics pit Douda against Camille.
8: Frunchroom - Aired: 2020-08-09
Kiesha remains trapped in her own personal nightmare while Kevin, Nina and Dre worry about the future.
9: Lackin' - Aired: 2020-08-16
Ronnie is praised by his church community, while others won't let him forget his mistakes; Emmett and Dom prepare for their grand opening; Kevin tries to balance obligations.
10: A Couple, Two, Three - Aired: 2020-08-23
No overview available.
Season 4 (10 Episodes)
1: Soul Food - Aired: 2021-05-23
Emmett's past threatens his new marriage. Kiesha wrestles with a decision that will affect the life of her unborn child. A run in with law enforcement leaves Kevin, Jake and Papa reeling. Douda tries to walk the line between gangster and mayor. Tiff and Dom go into business together. Marcus petitions to bring the Olympics to Chicago.
2: Cooley High - Aired: 2021-05-30
Emmett comes clean to Tiff. A college tour forces Kevin and Jake to consider their futures. Douda makes a decision that will change the face of Chicago. Jada gets some unexpected news. Papa starts a podcast. Trig reunites with an old friend.
3: Native Son - Aired: 2021-06-06
Tiff discovers a possible solution to her ongoing relationship woes with her new husband Emmett. Mayor Douda, Tracy and Trig decide it's time to take community protection into their own hands. Meanwhile, Kevin and Jemma hit a rough patch in their relationship.
4: The Girl From Chicago - Aired: 2021-06-13
Jake, Jemma and Kevin organize an on-campus protest. Emmett and Tiff set new boundaries for their relationship. Imani schemes to break a girl out of the 63rd St. Mob's trap house. Dre's frequent disappearances leave Nina suspicious. Jada gives Emmett some unexpected news.
5: The Spook Who Sat By The Door - Aired: 2021-06-20
Douda, Roselyn and Marcus prepare for the gala. Kiesha goes into labor. Kevin and Jemma's relationship reaches a breaking point. Trig and Shaad have a falling out.
6: Candyman - Aired: 2021-06-27
Kiesha adjusts to life after birth. Papa tries to broker peace between Kevin and Jake. Jada struggles under the weight of her condition. Nina's suspicion of Dre reaches a peak. Tiff and Dom get a business opportunity.
7: ...Black Messiah - Aired: 2021-07-11
Emmett and Tiff explore new things as a couple; Trig tries to counsel Jamal when he reaches his breaking point; Imani takes are of the trap house for good; Kevin journeys to the West Side with a new friend; Pap teaches Jake how to woo his lady
8: Love Jones - Aired: 2021-07-18
Kevin and Papa pull out all the stops to get their women back. Emmett treats Tiff to a night on the town. Kiesha and Christian get to know each other better.
9: Southside With You - Aired: 2021-07-25
Emmett and Darnell spend time with Jada; Jake and Jemma attend the spring formal; tensions between Douda and Marcus rise; Kevin makes his move; Trig gets caught in a mess he didn't create.
10: A Raisin in the Sun - Aired: 2021-08-01
Emmett tells Tiff to make a decision. Imani and Shaad get a clean slate. Jake comes clean to Jemma. Trig gives Douda an ultimatum. Tracy throws a celebratory block party. Nina and Dre put their problems aside to help someone in need.