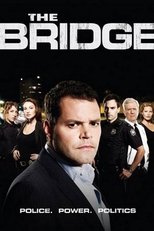 General Information
Glossary: T
First Air Date: March 5th, 2010
Last Air Date: May 21st, 2010
Created By: Robert Wertheimer, Alan DiFiore
Star Casts: Aaron Douglas, Ona Grauer, Paul Popowich, Michael Murphy, Frank Cassini, Inga Cadranel, Miranda Edwards
Aired On: CBS, CTV
Episode Runtime: 60 minutes
Total Seasons: 1 Season
Total Episodes: 13 Episodes
Type: Scripted
Status: Ended
Homepage: CBS - The Bridge

Last Updated: Fri, 01 Dec 2023 10:31:01 +0000
Sponsored Links
Ratings
User Rating:
Backdrops Gallery (2 Images)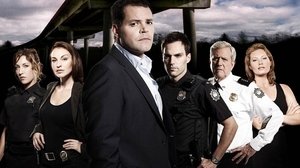 The Bridge
The Bridge was a Canadian police drama commissioned by CTV and CBS starring Aaron Douglas. The name of the series is derived from the bridge which connects the wealthy Rosedale neighborhood of Toronto with one of its poorest, St. James Town. The initial order is for 11 episodes, produced by Entertainment One. After CTV ordered the pilot to series in November 2008, CTV later shared the pilot with CBS. This series premiered on CTV on March 5, 2010 and premiered on July 10, 2010 on CBS. It has been canceled in the US after three episodes due to low ratings. CTV announced on June 3, 2010 that the series will return for a second season during the 2010–2011 season. However, on January 13, 2011, star Aaron Douglas tweeted that the series has been officially canceled after only one season.
Seasons and Episodes
Specials (3 Episodes)
1: Season 1: Behind the Scenes
No overview available.
2: Season 1: Interviews with the Cast
No overview available.
3: Season 1: Interviews with the Executive Producers
No overview available.
Season 1 (13 Episodes)
1: Red Door - Aired: 2010-03-05
When beat cop Frank Leo becomes fed up with the corrupt police brass, he leads a walkout strike and makes himself a target as a renegade union rep.
2: Paint It Black (2) - Aired: 2010-03-05
Frank is willing to face the brass and account for himself, but he discovers that his father has been made a target as well.
3: The Fat Lady Sings the Blues - Aired: 2010-03-12
"Play by the book" rules are set aside when Frank looks into the death of a retired narcotics officer.
4: The Unguarded Moment - Aired: 2010-03-19
A hostage situation during a restaurant robbery gone bad turns Frank into a negotiator.
5: Vexation of Spirit - Aired: 2010-03-26
A shooting outside a gym requires Frank to investigate two fellow police officers.
6: Damned If You Do - Aired: 2010-04-02
A couple of cops face the consequences of their decision to transport an injured child to the hospital, rather than wait for an ambulance.
7: God Bless the Child - Aired: 2010-04-09
Frank works to convince the brass to devote equal resources to resolve kidnappings on opposite sides of the Bridge district - one in a wealthy neighborhood, the other in a poor neighborhood.
8: Brown Sugar - Aired: 2010-04-16
An undercover officer is murdered and Frank decides to investigate, but he has to do so without revealing the cop's identity.
9: Painted Ladies - Aired: 2010-04-23
Frank investigates a call girl service operated by a cop.
10: Never Let Me Down Again - Aired: 2010-04-30
When one cop leaves his partner to fend for himself during a pursuit, Frank gets involved.
11: The Blame Game - Aired: 2010-05-07
An officer is killed in a roadside attack.
12: Voices Carry - Aired: 2010-05-14
An undercover weapons deal goes awry.
13: Chain of Fools - Aired: 2010-05-21
Frank and the other close members of his team are brutally attacked in a burst of seemingly random acts of violence.