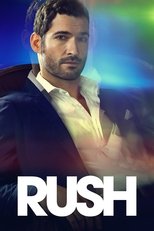 General Information
Glossary: R
First Air Date: July 17th, 2014
Last Air Date: September 18th, 2014
Created By: Jonathan Levine
Star Casts: Tom Ellis, Larenz Tate, Sarah Habel, Rick Gonzalez
Aired On: USA Network
Episode Runtime: 60 minutes
Total Seasons: 1 Season
Total Episodes: 10 Episodes
Type: Scripted
Status: Canceled
Homepage: USA Network - Rush

Last Updated: Sun, 14 Aug 2022 10:31:59 +0000
Sponsored Links
Ratings
User Rating:
Backdrops Gallery (4 Images)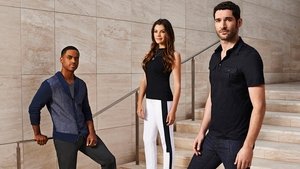 Rush
Dr. William Rush is not your average on-call doctor. He's not attached to any hospital, he's highly discreet no matter what the ailment as long as the client can pay his cash-only premium and the doctor can party with the best of them. He has no desire to change his life or how he lives it, until an old flame and his conscience begin to stir things up.
Seasons and Episodes
Season 1 (10 Episodes)
1: Pilot - Aired: 2014-07-17
The series premiere introduces the hard-partying Dr. William P. Rush as he navigates his job doing discreet freelance work for society's elite after losing his job as an ER doctor. Now operating out of his vintage Mercedes, the pill popping doctor, while less than scrupulous, isn't immune to the ugliness he encounters.
2: Don't Ask Me Why - Aired: 2014-07-24
Rush is called in to help an up-and-coming MMA fighter who has a past untreated medical condition that could jeopardize a fight — if not his life. Meanwhile, Alex attempts to save his job at the hospital. Later, Manny and Eve discuss their roles and boundaries in Rush's life.
3: Learning to Fly - Aired: 2014-07-31
Rush is called in to treat a suspicious medical emergency at a social club where Eve is confronted by someone from her past. Meanwhile, Rush reaches out to his estranged father to help Alex get his job back. However, Rush must navigate his rocky relationship with his father all while chaperoning a troubled actor back to set after he jeopardizes his last-chance comeback.
4: We Are Family - Aired: 2014-08-07
Rush and his stepmother go to lunch, leading to an unexpected outcome. Alex's marriage is strained because of his relationship with Rush. Rush helps a bail officer with his injured bounty, ending in a harrowing situation. Eve accepts a date trying to embrace the need for balance between her work and personal life.
5: Where Is My Mind? - Aired: 2014-08-14
In order to avoid anxiety, Rush takes on any medical call he gets; Eve discovers her value.
6: You Spin Me Round - Aired: 2014-08-21
Rush and Alex plan a bro-weekend at a medical conference only to discover that Rush's ex-girlfriend Sarah and her new boyfriend are also attending. Meanwhile, Rush treats a politician trying to hide his illness during an election run.
7: Because I Got High - Aired: 2014-08-28
Rush treats a rock star who introduces him to, a powerful hallucinogenic drug that propels him toward a life-changing realization. Meanwhile, Alex takes a call on Rush's behalf and gets a taste of his lifestyle. Also, Eve grows concerned when personal belongings disappear from her apartment.
8: Get Lucky - Aired: 2014-09-04
Rush reconnects with his ex-girlfriend Sarah and finds her a changed person. Meanwhile, Alex goes deeper into Rush's world and discovers that he may be in over his head. Also, Eve spends time with Manny, who encourages her to take control of her life.
9: Dirty Work - Aired: 2014-09-11
Rush's renewed relationship with Sarah gets complicated. Meanwhile, Alex tries to control the fallout with his wife. Also, Sarah urges Eve to think about the other possibilities for her future, only to have them shattered when J.P. resurfaces.
10: Bitter Sweet Symphony - Aired: 2014-09-18
Rush makes some big life changes in order to start a new life with Sarah, but he can't seem to escape the ghosts of his past. Meanwhile, Eve deals with the ramifications of her last encounter with her ex-boyfriend J.P. Also, Alex's mistakes come to a head when Steffi reappears with a shocking proposal.