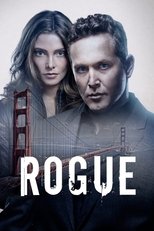 General Information
Glossary: R
First Air Date: April 3rd, 2013
Last Air Date: May 24th, 2017
Created By: Matthew Parkhill
Star Casts: Cole Hauser, Richard Schiff, Meaghan Rath, Ashley Greene
Aired On: Audience
Episode Runtime: 60 minutes
Total Seasons: 4 Seasons
Total Episodes: 50 Episodes
Type: Scripted
Status: Canceled
Homepage: Audience - Rogue

Last Updated: Wed, 02 Dec 2020 22:31:01 +0000
Sponsored Links
Ratings
User Rating:
Backdrops Gallery (3 Images)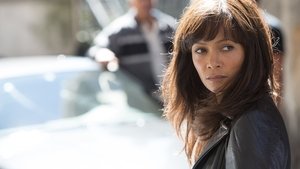 Rogue
Grace, a morally and emotionally-conflicted undercover detective, is tormented by the possibility that her own actions contributed to her son's death. Grace's search for the truth is further complicated by her forbidden relationship with Jimmy, the crime boss who may have played a hand in the crime.
Seasons and Episodes
Season 1 (10 Episodes)
1: The Aquarium - Aired: 2013-04-03
Tragedy strikes the Travis family. Tom tries keeping the family together. Grace convinces Jimmy he has a traitor in his organization. Mitch hesitates to help Grace. Jimmy discovers his money is missing. Max returns home. Jimmy and Grace make a deal.
2: Fireball - Aired: 2013-04-03
Jimmy Laszlo learns Grace's true identity. Alec takes revenge against a rival gang. Jimmy strikes a deal with Grace to find the traitor in his organization.
3: Cathy's Song - Aired: 2013-04-10
A firebombing drops the Laszlos between a vengeful Chinese gang and justice-seeking police. Grace finds a link between Jimmy's organization and the shooting outside Sam's school.
4: Sweet and Sour - Aired: 2013-04-17
Sam's death is linked to Jimmy's crew; Jimmy delivers a scolding to Alec; Capt. Campbell seeks dirt on Jimmy; Max receives word of the missing money.
5: Hawala - Aired: 2013-04-24
Grace has a police insider trace the money found in Charlie's safe; Alec learns that Max will be taking over Charlie's business; Tom seeks comfort with Shelley; a masked gunman ambushes Grace.
6: The Second Amendment - Aired: 2013-05-01
Grace learns about the missing money from Jimmy before investigating the abandoned shooting range; Grace sends Tom and Evie packing; Grace gets into Santa Rita with Mitch's help.
7: Rumpus - Aired: 2013-05-08
Mitch warns Grace about confiding in Jimmy about her suspicions regarding Max. Max is aware of Grace's real identity and tells Alec. Grace and Mitch go to the parking lot where she was supposed to meet Michael Chen.
8: A House Is Not a Home - Aired: 2013-05-15
Grace must face the verdict of the internal affairs review board. Jimmy believes one of his sons is dead. Grace tries to comfort Jimmy. Grace's fingerprints are discovered on a gun.
9: Chasing the Dragon - Aired: 2013-05-22
Grace is jailed after being arrested for murder; Mitch and Wilson discover they share common interests; Tom is among the witnesses questioned by Hernandez and Campbell; Alec meets with Jimmy's crew.
10: Killing Grace - Aired: 2013-05-29
The truth behind Sam's death is revealed. Jimmy meets with the Chinese. Grace confronts Sam's killer. Campbell and Jimmy come to an agreement.
Season 2 (10 Episodes)
1: Sex, Drugs, Rock 'N Roll - Aired: 2014-05-28
Grace is on a special FBI taskforce investigating a prostitution ring. Her home life is complicated by her mother, Vivian, who shows up after a prolonged absence. Tom has something to tell Grace. Ethan and team negotiate their first contract.
2: Saints of the Dead - Aired: 2014-06-04
Grace confronts Elliot and Leni about her concerns for finding Sarah. Evidence is uncovered. Detective Lee becomes a liason. Elliot reveals to Leni the true nature of their investigation. Ethan, Ray and Spud find out about Cheat and take action.
3: You Just Get Used to It - Aired: 2014-06-11
Grace discovers Ethan hasn't been truthful about the night Cheat died. Leni reaches out to a Pentagon contact and discovers how Ethan and his team met. Detective Lee tails Ethan. Ethan and the team feel they're in danger. Billy and Evie grow closer.
4: Hooker - Aired: 2014-06-18
Grace thinks about going undercover whilst Elliot tells Leni aoff about her contact in the Pentagon. Spud and Ray find an unlikely new ally.
5: Cruising - Aired: 2014-06-25
Grace is shocked when someone from her past, re-emerges. Leni's contact provides her with more information. Grace finds out about Billy's scrap. The force decide to plant a bug in order to spy on Ethan's team.
6: Killing an Arab - Aired: 2014-07-02
Spud looks for help from Ethan and Ray, and comes up with a plan to leave town. Grace shares her findings about Ethan with Leni and Elliot.
7: The Last Supper - Aired: 2014-07-09
Ethan reveals to Grace they borrowed money from the wrong men. Ray realizes something is wrong with Spud. Ethan, suspicious, digs into Grace's background. Grace tries to help Billy but it backfires. Spud and Ray have a heart-to-heart talk.
8: Better Red than Dead - Aired: 2014-07-16
Ethan and Ray are forced to figure out what to do about Spud. Leni and Grace speculate about the money Ethan has given away. Ethan tracks Grace. Billy tries to win Evie back. Evie confronts Grace. Grace finds a new clue in the search for Sarah.
9: Oh Sarah - Aired: 2014-07-23
A surprise discovery is made by Leni and Grace in Vancouver. The truth about Cheat's death is also revealed.
10: Coup de Grace - Aired: 2014-07-30
Ethan and Ray fall out. Grace says sorry to Evie. Leni and Grace find out the original source of Ethan's money. Sarah and Grace work together to track Ethan and Ray.
Season 3 (20 Episodes)
1: The White Guy - Aired: 2015-06-24
Grace is still missing. Ethan heads to Chicago to investigate notorious attorney Marty Stein. DEA Agent Harper Deakins' investigation into one of Chicago's deadliest gangs takes a turn when a routine stakeout goes wrong
2: The Chandelier Man - Aired: 2015-07-01
Grace works to escape. Ethan reconnects with his father. Escalating gang warfare spills into the suburbs. Ethan investigates Marty's leak at a party, where he meets Marlon Dinard, who is not what he seems.
3: Justice - Aired: 2015-07-08
Grace heads to Chicago to work with Ethan. Marlon appears on Harper's DEA radar. Harper's CI, Lobo, is made. Ethan finds Marty's leak.
4: Dirty Laundry - Aired: 2015-07-15
Harper is hit hard by Lobo's death; Ethan tells Marty the real reason he's in Chicago; Talia causes problems for Marlon; Grace and Ethan spy on Marty and the General; and Grace follows a dangerous lead.
5: The Fountain - Aired: 2015-07-22
Talia is arrested, which causes a headache for Marty; Harper uncovers another clue in Hutchings' death; and Ethan searches for Grace and tries to rescue his father before it's too late.
6: Lights Out - Aired: 2015-07-29
Ethan and George work on their relationship while hiding from Roberts; Marlon strives to regain control following Cups' death; Talia tries a fresh start; and Harper follows the money trail, which leads her to Marlon
7: Mea Culpa - Aired: 2015-08-05
No overview available.
8: Oysters But No Pearls - Aired: 2015-08-12
No overview available.
9: Chicagoland - Aired: 2015-08-19
Marty refuses to help Marlon, whose business is in jeopardy; Harper questions Patrick; Ethan decides what's next now that he's free; and Talia sets up Marlon.
10: Beyond Judgement - Aired: 2015-08-26
Harper contains Patrick; Marlon is arrested for Talia's murder; Ethan makes a new deal with Marty, who learns that Marlon betrayed him; and Harper breaks the Hutchings' murder case wide open.
11: New Shooter - Aired: 2016-03-23
Ethan searches for a missing woman; Harper tries to turn Marlon; and Marty plots Marlon's prison release.
12: Hardboiled - Aired: 2016-03-30
Ethan searches for Mia; Harper contemplates going rogue; Marty tries to have the warrant for his DNA tossed; and Marlon seeks revenge against Marty.
13: Baggage - Aired: 2016-04-06
Ethan deals with an unexpected gunman and questions whether Mia can be trusted. In other events, Marty tries to contain the damage after the audio of Talia's death is leaked.
14: Halfway Burnt - Aired: 2016-04-13
Ethan and Mia learn who the assassin is; Marlon contemplates going straight; Marty battles public opinion; and Harper harasses Marty's clients while trying to dig up dirt on him.
15: The Dime Tour - Aired: 2016-04-20
Ethan discovers that the Russian mob was hired to kill Mia; Patrick agrees to help Harper investigate Greg Barrett's murder; and Marlon tries to get his assets back.
16: Choking the Root - Aired: 2016-04-27
Ethan queries why Marty wants Mia dead, but the investigation is halted when Jen is kidnapped. Harper looks for a missing Patrick. Marlon lies to Zipporah while continuing to help Ethan.
17: The Wheelbarrow - Aired: 2016-05-04
No overview available.
18: Close to Heaven - Aired: 2016-05-11
Ethan discovers Tilda's plan to kill him, but gets the upper hand, interrogates her, and learns the truth. Marty forces a captured Mia to use the flash drive. Harper deals with the aftermath of the task force being shot up.
19: How to Treat Us - Aired: 2016-05-18
Ethan, Marty, and Mia scramble to get enough money to keep the Russian mob off their back. Harper and Patrick's investigation leads them to Tilda's dead body and Marty. Marlon fights for his relationship with Zipporah.
20: A Piece of Wood - Aired: 2016-05-25
Harper finds out Mia's true identity and tries to leverage this to make her turn on Marty. Ethan must decide if he trusts Mia or Marty while the three pull a heist together. Marlon turns back to his old gang lifestyle.
Season 4 (10 Episodes)
1: Maria, Full of Grace - Aired: 2017-03-22
Ethan returns to San Francisco hoping for a fresh start. But when Ray's brother asks for help, Ethan gets involved. Mia needs Marty's help to get her off a murder charge. Clea catches a businessman's murder that takes her down a rabbit hole.
2: How the Light Gets In - Aired: 2017-03-29
Ethan has to navigate a dirty cop. Having escaped from federal custody, Mia's on the hunt for Ethan. Meanwhile, Patrick's on Mia's trail. Clea investigates Maria's murder.
3: Lost Hope - Aired: 2017-04-05
Ethan tracks down Clea while getting dragged deeper into the world of Casey Oaks. Clea investigates Oaks' possible involvement in Maria's murder. Mia reconnects with an old accomplice. Patrick struggles to come to terms with Harper's death.
4: The Determined and the Desperate - Aired: 2017-04-12
Ethan scrambles to raise money to pay off Mia. Mia targets Ray's kids and convinces Sadie to help. Clea searches for the trafficked girls. Patrick surveils Ethan in the hopes of catching Mia.
5: Pool Boy - Aired: 2017-04-19
Ethan robs Oaks and faces the consequences. Mia and Sadie fight over how far they'll go for money. Clea tries to protect one of the young trafficked girls. Patrick finally catches up with Ethan.
6: Elk - Aired: 2017-04-26
Ethan turns on Clea and Regan. Devastated by Phan's disappearance, Clea searches for clues. Patrick and Ethan investigate the hit-and-run in search for Mia's accomplices. Mia and Sadie are forced on the run.
7: Bifocals - Aired: 2017-05-03
Ethan helps Clea with her case before double-crossing her. Patrick catches up with Sadie. Clea figures out the identity of the mystery man killed at the warehouse. Ethan, Mia and Marty join forces for one final deal.
8: Sunny Side Down - Aired: 2017-05-10
Ethan and Clea work together to discover who's behind the conspiracy. Ethan forces Theresa to reveal her hand. Clea follows a seemingly innocent bookseller. Ethan does Theresa's bidding to unexpected ends.
9: The Third Man - Aired: 2017-05-17
Ethan goes into hiding after the bombing of the Federal building. The bookseller holds Clea captive. Theresa scrambles to tie up loose ends in her hunt for Ethan. Regan agrees to assist Ethan and Clea, but it's a step too far.
10: A Good Leaving Alone - Aired: 2017-05-24
Ethan and Clea discover what happened to Regan. They race to find the accountant before he's taken out. As authorities close in on Ethan, he and Clea work to uncover a greater conspiracy.