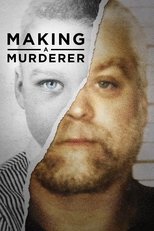 General Information
Glossary: M
First Air Date: December 18th, 2015
Last Air Date: October 19th, 2018
Created By: Moira Demos, Laura Ricciardi
Star Casts: Kathleen Zellner
Aired On: Netflix
Episode Runtime: 60 minutes
Total Seasons: 2 Seasons
Total Episodes: 20 Episodes
Type: Documentary
Status: Ended
Homepage: Netflix - Making a Murderer

Last Updated: Sun, 06 Aug 2023 10:31:02 +0000
Sponsored Links
Ratings
User Rating:
Backdrops Gallery (7 Images)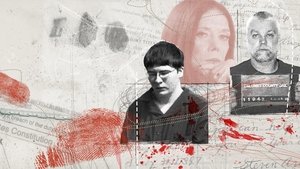 Making a Murderer
Filmed over 10 years, this real-life thriller follows a DNA exoneree who, while exposing police corruption, becomes a suspect in a grisly new crime.
Seasons and Episodes
Specials (1 Episode)
1: Front Page with Keith Morrison: Steven Avery - Innocent or Guilty? - Aired: 2016-01-30
Keith Morrison hosts a look at the newer developments in the Steven Avery case that became a sensation thanks to the Netflix series "Making a Murderer." The special includes new interviews with key players like Avery's defense attorney Jerry Buting, former DA Ken Kratz (who is now writing a book about Avery's case), Brendan Dassey's half-brother Brad, Manitowoc County ADA Michael Griesbach, Forensic expert Peter Massey and Milwaukee Journal Sentinel reporter Tom Kertscher.
Part 1 (10 Episodes)
1: Eighteen Years Lost - Aired: 2015-12-18
When Steven Avery is freed from a wrongful conviction, his search for justice raises questions about the authorities who put him behind bars.
2: Turning the Tables - Aired: 2015-12-18
As Steven starts creating a new life for himself, he pursues a lawsuit against Manitowoc County law enforcement officials for corruption in his case.
3: Plight of the Accused - Aired: 2015-12-18
Steven is back in jail, charged with murder, but there are troubling questions about how he was arrested and why.
4: Indefensible - Aired: 2015-12-18
An unexpected confession casts doubt on Steven's role in the murder case, but the new suspect gives conflicting accounts of what occurred.
5: The Last Person to See Teresa Alive - Aired: 2015-12-18
As Steven's trial begins, his attorneys argue that law enforcement officials framed him and were negligent in not pursuing other leads in the case.
6: Testing the Evidence - Aired: 2015-12-18
Steven's attorneys cross-examine forensic experts about contaminated evidence and the absence of proof linking Steven to the crime.
7: Framing Defense - Aired: 2015-12-18
As the murder trial continues, Steven's attorneys present their case that law enforcement officials planted evidence to frame him.
8: The Great Burden - Aired: 2015-12-18
After two long days of closing arguments, the jury deliberates. Steven's fate hinges on whether the jury believes police misconduct may have occurred.
9: Lack of Humility - Aired: 2015-12-18
Steven's trial is over, but a new one is just beginning. Will the jury find the suspect's confession or his conflicting statements more believable?
10: Fighting for their Lives - Aired: 2015-12-18
In the years after Steven and Brendan's very public trials, the various members of the Avery family struggle to mend their broken lives.
Part 2 (10 Episodes)
1: Number 18 - Aired: 2018-10-19
Powerhouse lawyer Kathleen Zellner offers to take Steven's case. Brendan's postconviction lawyers fight in federal court to try to get him released.
2: Words and Words Only - Aired: 2018-10-19
Brendan's lawyers work to prove his conviction was based on a coerced confession. Kathleen tests Steven in new ways and visits the alleged crime scene.
3: A Legal Miracle - Aired: 2018-10-19
Kathleen's forensic experts review the evidence found in Steven's burn pit. A 1996 statute limits Brendan's chances of success in federal court.
4: Welcome to Wisconsin - Aired: 2018-10-19
Cautiously optimistic, Brendan and his family wait to hear important news about his case. Kathleen files a motion for new scientific testing.
5: What + Why = Who - Aired: 2018-10-19
Searching for evidence of tampering, Kathleen visits Steven's trailer. A new twist in Brendan's case sends his family on an emotional roller coaster.
6: Everything Takes Time - Aired: 2018-10-19
Kathleen obtains access to some of the original physical evidence from the case. The former prosecutor holds a press conference.
7: Item FL - Aired: 2018-10-19
Kathleen runs new tests on the bullet believed to have killed Teresa Halbach and tracks Teresa's movements on the day she disappeared.
8: Special Care - Aired: 2018-10-19
Kathleen uncovers evidence about one of the State's star witnesses. Brendan's case takes another unexpected turn.
9: Friday Nite - Aired: 2018-10-19
A witness comes forward with new information about Teresa's car. Kathleen attempts to build the timeline of what happened to Teresa on Oct. 31, 2005.
10: Trust No One - Aired: 2018-10-19
Kathleen makes two of the biggest discoveries of the case. Brendan's lawyers take his case to the next level.