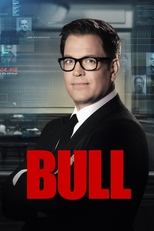 General Information
Glossary: B
First Air Date: September 20th, 2016
Last Air Date: May 26th, 2022
Created By: Paul Attanasio, Phil McGraw
Star Casts: Michael Weatherly, Freddy Rodríguez, Geneva Carr, Jaime Lee Kirchner, Christopher Jackson, Mackenzie Meehan, Charlie Semine, Yara Martinez
Aired On: CBS
Episode Runtime: 43 minutes
Total Seasons: 6 Seasons
Total Episodes: 125 Episodes
Type: Scripted
Status: Ended
Homepage: CBS - Bull

Last Updated: Sun, 03 Dec 2023 10:30:47 +0000
Sponsored Links
Ratings
User Rating:
Backdrops Gallery (29 Images)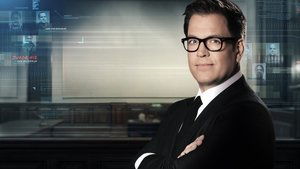 Bull
Dr. Jason Bull is the brilliant, brash, and charming founder of a hugely successful trial consulting firm.
Seasons and Episodes
Season 1 (23 Episodes)
1: The Necklace - Aired: 2016-09-20
Dr. Jason Bull, the brilliant, brash founder of a prolific trial consulting firm, combines psychology, human intuition and high tech data to create winning strategies that steer high-stakes trials in his clients' favor.
2: The Woman in 8D - Aired: 2016-09-27
Dr. Bull and his Trial Analysis Corporation (TAC) team must formulate a new defense strategy when they discover the jury has a subconscious gender bias toward their client, a female pilot accused of negligence after one of her flights crashes.
3: Unambiguous - Aired: 2016-10-11
Bull and his team tackle jury bias against their client, a woman on trial for the murder of a star athlete she very publicly accused of assaulting her. Also, the case brings Benny face-to-face with his former flame, Amanda, a fellow attorney he hasn't seen since their breakup.
4: Callisto - Aired: 2016-10-18
When Bull and Trial Analysis Corporation (TAC) help a young woman fight a drug patent lawsuit, they're forced to travel to Callisto, the small Texan town where Bull suffered the only trial loss of his career.
5: Just Tell the Truth - Aired: 2016-10-25
Bull turns down a major pay day for his company in order to assist a cook accused of murdering his socialite fiancé when he realizes the man's confession to the crime was coerced by the police. Also when Marissa, Cable, and Danny find out Chunk is going on a date with a man he doesn't know well, they try to convince him to use their collective skills to investigate him beforehand.
6: Bedside Manner - Aired: 2016-11-15
Bull must find a way to reverse the negative effect his egomaniacal client, a surgeon with a God complex being sued for malpractice, has on the jury. Also, Bull hires Liberty Davis, a previous client's attorney, when he decides Benny may not be sympathetic enough to the jurors.
7: Never Saw the Sign - Aired: 2016-11-22
Bull uncovers a conspiracy involving a corrupt assemblyman (John Ventimiglia) while helping a new client facing vehicular manslaughter charges. Also, Danny and Cable investigate why Marissa is acting and dressing differently.
8: Too Perfect - Aired: 2016-12-06
Bull's efforts to assist with his ex-wife Isabella Colón's defense in a wrongful death lawsuit are hindered by unresolved issues from their marriage and her longstanding rift with her brother, Benny.
9: Light My Fire - Aired: 2016-12-13
Dr. Bull confronts his past when he returns to his childhood home, assisting in the arson defense of a young man whose contentious ties to the town mirror Bull's own.
10: E.J. - Aired: 2017-01-03
When Bull assists CEO Ginny Bretton, whose company is accused of killing an employee with its self-driving car, he discovers his client is keeping a major secret that could sabotage a trial win.
11: Teacher's Pet - Aired: 2017-01-17
An attorney for one of Bull's former clients, Liberty Davis, asks him to consult on a couple's civil suit against a teacher who had a sexual relationship with their son. However, his trial strategy suffers a major setback when the teen switches to the teacher's side.
12: Stockholm Syndrome - Aired: 2017-01-24
The wife of a man who Danny helped imprison for manslaughter detonates a bomb at the TAC offices and takes the team hostage in order to force Bull to prove her husband's innocence.
13: The Fall - Aired: 2017-02-07
Bull helps disgraced Titanfall multiplayer champion Jace (Omar Maskati) file a suit against his former employer, after the employer publicly accuses Jace of intentionally losing a championship match and fires him.
14: It's Classified - Aired: 2017-02-14
Bull comes to the defense of a military intelligence officer who leaked documents, leaving TAC offline and Benny in hot water.
15: What's Your Number? - Aired: 2017-02-21
After a skybridge collapse kills fifteen people, Bull helps prosecute a New York real estate tycoon (and his landlord), only to discover he's a sociopath who will do anything to win, whether it be hiring one of Bull's toughest opponents as his attorney, bribing the mirror jurors, or shutting down the power in TAC. Meanwhile, Benny learns that he is being investigated by the DA's office.
16: Free Fall - Aired: 2017-03-07
The Governor of Connecticut takes his senior office staff skydiving and dies when his parachute fails to deploy; the owner of the skydiving company is also killed attempting to save the Governor. Bull offers his services to the skydiving company, now run by the owner's daughter, after they are sued by the Governor's widow. Meanwhile, Bull is challenged by the widow's counsel, occassional trial partner Liberty Davis, while Danny investigates possible sabotage.
17: Name Game - Aired: 2017-03-28
Bull funds a class-action lawsuit pitting thousands of victims against a bank that ran a corrupt pump-and-dump investment division, which puts his business at risk. Unbeknownst to Bull, Benny is being haunted by a trial from his past, which throws him off his game and threatens the success of the suit.
18: Dressed to Kill - Aired: 2017-04-04
The bond between Chunk and Bull is tested when TAC takes on as a client the prime suspect in the death of Chunk's fashion mentor killed during her own show. Meanwhile, Bull rekindles a romance with one of his toughest opponents.
19: Bring It On - Aired: 2017-04-18
When Bull assists Jules Caffrey, a high-powered attorney on trial for his fiancée's murder, he takes advantage of his client's penchant for courtroom theatrics by letting him defend himself.
20: Make Me - Aired: 2017-05-02
A young man he believes was brainwashed by a cult-like spiritual learning center to kill his father. Also, Danny and Chunk go undercover at the learning center to find the perpetrator responsible for their client's reprogramming.
21: How to Dodge a Bullet - Aired: 2017-05-09
Bull makes a deal with top criminal attorney J.P. Nunnelly to defend Benny when he goes to trial for misconduct in a case related to his former career with the District Attorney's office.
22: Dirty Little Secrets - Aired: 2017-05-16
Bull works with top criminal defense attorney J.P. Nunnelly on the first of three cases to repay her for defending Benny at trial. However, they clash over their client, a computer cloud company that is battling the F.B.I. to retain privacy over their customer's flies that could help identify the source of a recent eco-terrorist attack.
23: Benevolent Deception - Aired: 2017-05-23
Bull and the Trial Analysis Corp. team travel to Miami with top criminal defense attorney J.P. Nunnelly to work on a controversial drug trafficking case in which both the client's and the jurors' lives are in danger.
Season 2 (22 Episodes)
1: School for Scandal - Aired: 2017-09-26
When Bull joins the district attorney in a case against Kara Clayton, who claims she killed her billionaire husband in self-defense, tensions run high when he learns that his on-again, off-again romantic interest, Diana Lindsay, is defending the widow. Also, Chunk makes a decision about his future.
2: Already Gone - Aired: 2017-10-03
Bull impulsively agrees to have Benny represent Adam Harris, a young man charged with murder for helping his terminally ill girlfriend end her life, a decision which clashes with Benny's religious beliefs.
3: A Business of Favors - Aired: 2017-10-10
The DA's office asks Bull to assist them in their prosecution of a fraternity when a pledge accidentally drowns during a hazing incident, but his efforts may be derailed when the students close ranks to stonewall him.
4: The Illusion of Control - Aired: 2017-10-17
Bull hires an eccentric attorney to represent him when a celebrity sues him after his advice regarding her custody case backfires.
5: Play The Hand You're Dealt - Aired: 2017-10-24
Bull navigates the unfamiliar rules of a Native American tribal court when his college roommate is accused of committing murder on a reservation. Also, Bull meets Marissa's new boyfriend.
6: The Exception to the Rule - Aired: 2017-10-31
Bull travels to a small town on a personal mission to help his high school sweetheart sue a local factory that she believes is making residents ill by contaminating the water.
7: No Good Deed - Aired: 2017-11-07
Bull helps a teachers union represent a woman who is being prosecuted for helping an impoverished student pass an important test, but who may be the scapegoat for a larger cheating scandal.
8: The Devil, The Detail - Aired: 2017-11-14
Bull agrees to help the parents of a former employee sue a drug company when their son commits suicide during a drug trial. However, the task is complicated when the company brings in their own trial scientist.
9: Thanksgiving - Aired: 2017-11-21
As Thanksgiving approaches, Bull releases his team to enjoy the holiday with their families, only to find himself working a case solo when he agrees to help a boxer who is being tried for murder. Also, Chunk makes a major personal decision at his family's Thanksgiving dinner, while Marissa's dinner with Kyle is abruptly cancelled when he is mugged
10: Home for the Holidays - Aired: 2017-12-12
As Christmas approaches, Bull is amused when he meets a 9-year-old girl who wants to hire him to help her divorce her parents, but he's shocked when a judge appoints him her temporary guardian. Also, Marissa discovers disturbing information about her boyfriend, Kyle.
11: Survival Instincts - Aired: 2018-01-02
Bull represents Jemma Whitbeck, a teenager arrested for robbing a jewelry store with an older man she disappeared with 18 months ago. To persuade the jury she is not guilty, Bull argues that Jemma was actually a victim of his abuse and manipulation and not his willing accomplice.
12: Grey Areas - Aired: 2018-01-09
Bull takes a psychologist friend, Dr. Donovan Benanti, as a client when the therapist is sued for malpractice following a patient's deadly rampage. As Bull worries a trial loss could set new precedent regarding doctor-patient confidentiality, he aims to convince the jury that clinicians aren't directly responsible for their patients' actions
13: Kill Shot - Aired: 2018-01-23
A widow hires Bull to help represent her when the police decide that she is the most likely suspect in orchestrating her wealthy husband's death, making it look like a home invasion gone wrong.
14: Keep Your Friends Close - Aired: 2018-02-06
Bull is brought on to help the FBI's case against a hacker whom they believe breached air traffic control at LaGuardia Airport. But when Cable learns that the accused is her friend's husband, she risks breaking the law—and defying Bull—to try and prove his innocence.
15: Witness for the Prosecution - Aired: 2018-02-27
The DA hires Bull to help convict Hazel Diaz, an infamous drug dealer who murdered a police officer but has managed to avoid jail for years on an insanity defense by feigning schizophrenia.
16: Absolution - Aired: 2018-03-06
Bull seizes upon the opportunity to get a new trial for an old client when doubt is cast upon evidence that helped convict him of murder 14 years earlier. Also, Danny is reluctant to work with Cable's replacement.
17: Gag Order - Aired: 2018-03-13
Bull agrees to help Chunk's daughter, Anna, when her journalism professor, Chloe, is sued by a dating app developer for trying to steal data for an exposé she's writing about sexual assault cover-ups. But the stakes are raised when the company alleges that she actually stole proprietary information and intended to sell it to a competitor.
18: Bad Medicine - Aired: 2018-03-27
Bull helps a doctor who crossed state lines to purchase a marijuana-derived oil to treat her patients in Virginia, where the oil is illegal. But the case is complicated when Assistant U.S. Attorney Sylvia Banner has the DEA arrest her for possession with intent to distribute.
19: A Redemption - Aired: 2018-04-03
Bull helps Jim Grayson, a respectable family man who was arrested for changing his identity after being the unwitting getaway driver in a fatal robbery years ago. Bull hopes they can convince the jury that Jim has redeemed himself for his past misdeeds by living an upstanding life for years.
20: Justified - Aired: 2018-04-17
A friend from Bull's past enlists his services to help convince a jury that a domestic abuse survivor who shot her husband in his sleep is not guilty of murder because she feared for her life and the life of her unborn child.
21: Reckless - Aired: 2018-05-01
Bull's team takes on a seemingly unwinnable case; a mute man faces the death penalty if he's found guilty of murder and arson; Bull is stunned to learn that his ex-wife is remarrying.
22: Death Sentence - Aired: 2018-05-08
Bull's team is rocked when their client, Elliott Miles, is found guilty of murder, and they must regroup as the trial enters the penalty phase in order to prevent him from being sentenced to death. But when new evidence emerges that could prove Elliott's innocence, Bull must find a way to present it in court without being found in contempt. Also, Marissa faces hard truths about her relationship with Bull.
Season 3 (22 Episodes)
1: The Ground Beneath Their Feet - Aired: 2018-09-24
Bull returns to work following his heart attack with a new rich client for the firm to represent: an insurance company being sued by a dying mother for denying coverage of her liver transplant.
2: Jury Duty - Aired: 2018-10-01
Bull finds himself serving jury duty while simultaneously mounting a defense for a woman on trial for killing her daughter's murderer.
3: Excessive Force - Aired: 2018-10-08
When the team consults for the NYPD on the defense of a police officer accused of excessive force in the shooting of an unarmed man, the social politics surrounding the case create tension within their own ranks.
4: Justice for Cable - Aired: 2018-10-15
Business becomes personal for Bull when TAC assists with a civil suit against the bank that funded the terrorists responsible for Cable's death. Also, Marissa enlists her former homeland security co-worker and international banking cyber-investigator, Taylor Rentzel, to help with the suit.
5: The Missing Piece - Aired: 2018-10-22
Bull joins the defense team of a seemingly unwinnable case when a doctor is put on trial for murder after his submission to a DNA database links him to a homicide. While Bull and Benny work on selecting jurors who are predisposed to trust their instincts instead of incontrovertible evidence, Danny and Mackenzie research if their client's DNA sample may have been contaminated.
6: Fool Me Twice - Aired: 2018-10-29
Bull and the TAC team help one of their own when Marissa's restaurateur husband, Greg, is charged with involuntary manslaughter after one of his employees dies in a kitchen fire allegedly caused by negligence. During voire dire, Bull and Benny aim to select jurors who will believe the fire was an accident and not a pattern of irresponsible management.
7: A Girl Without Feelings - Aired: 2018-11-05
Bull confronts his guilt over closing his psychiatric practice to start TAC when his former patient, a young woman who is a clinical sociopath, goes on trial for killing her brother. When Bull and Benny's client has no memory of the crime due to her mental condition, they enter a "Not Guilty by Reason of Insanity" plea and aim to seat jurors that are sympathetic to mental illness.
8: But for the Grace - Aired: 2018-11-12
Bull takes on a pro bono client who was poorly advised by his public defender to plead guilty to a misdemeanor assault charge and is now facing felony manslaughter after the victim dies.
9: Separation - Aired: 2018-12-03
Danny enlists her colleagues to help when her boyfriend, Gabriel, is arrested for being in the country illegally and threatened with deportation. Also, Bull represents a German national who is being sued by a museum over possession of a valuable painting.
10: A Higher Law - Aired: 2018-12-10
Bull agrees to have TAC represent a priest who is charged in a fatal hit-and-run after he's found behind the wheel of the church van involved in the crash. But the case is complicated when the priest claims that the actual driver confessed to him, but he can't reveal that person's identity due to the confidentiality that comes with confession.
11: Separate Together - Aired: 2019-01-14
Bull and his on-again, off-again romantic rival, Diana Lindsay, join forces to create two separate but collaborative defense teams when Diana's niece and her husband are charged with armed robbery. As the trial gets underway, Bull's reunion with Diana is strained by his new post-heart attack regimen.
12: Split Hairs - Aired: 2019-01-21
Bull mounts the defense of New York City's chief medical examiner, Julia Martin, when she is charged with tampering with evidence tied to the years-old case that made her career. As Bull worries that his client's propensity for brutal honesty could affect her chances in court, he aims to fill the jury with individuals inclined to believe she made a mistake rather than conspired to tamper with forensic evidence.
13: Prior Bad Acts - Aired: 2019-02-04
Bull's new relationship with Diana, his on-again romantic rival, is complicated by his renewed feelings for his ex-wife, Isabella, when they're reunited by the sudden death of her and Benny's father. Also, a deceased tech billionaire's brother comes to TAC for help in bringing suit against the doctor he holds personally responsible for the tycoon's death.
14: Leave It All Behind - Aired: 2019-02-11
Bull aims to raise reasonable doubt among the jurors in his friend Nathan's trial when the man is tried for his wife's murder and the prosecution's case is based on circumstantial evidence.
15: Security Fraud - Aired: 2019-02-18
Bull gets to work alongside his idol, Walter Franklin, a legendary lawyer who asks him to help a family bring suit against the U.S. government for the wrong death of a man killed while in witness protection. As the trial gets underway, Bull's admiration for Walter is tested when the eminent litigator begins to deviate from Bull's advice in court.
16: Forfeiture - Aired: 2019-02-25
The TAC team works tandem cases when Chunk represents his first legal client, Darius Lambert, a young man facing federal counterfeiting charges, and Bull represents Darius' grandfather, Willie Lambert, who may lose his business to the FBI for owning the barbershop where the fake goods were sold.
17: Parental Guidance - Aired: 2019-03-18
Bull and the TAC team represent a teen boy raised in complete isolation when the young man goes on trial for murder after engaging in a deadly shootout. As the trial gets underway, Bull looks to select jurors who believe his sheltered client acted under the misguided influence of the only other person he has ever known, his survivalist father.
18: Don't Say a Word - Aired: 2019-04-01
Bull's romantic rival, Diana Lindsay, jeopardizes her career when she secretly has Bull come to Texas to assist a couple fighting against her former client for custody of their grandchildren.
19: Bounty - Aired: 2019-04-15
Danny enlists Bull's help for the assault trial of her former FBI mentor, a bounty hunter who kidnapped the wrong mark during his first assignment.
20: The Good One - Aired: 2019-04-29
Bull fears that his client's family ties will negatively impact the jury when TAC represents the seemingly innocent young heir, Connor McCandless, of an infamous crime family on trial for murder with his brother. As the trial begins, Bull aims to convince his client to sever his trial from his brother's, which would pit the siblings against each other in court.
21: When the Rains Came - Aired: 2019-05-06
Bull helps mount a defense for Taylor's brother-in-law, Ralph Kelly, a prison guard charged with manslaughter for the drowning deaths of two inmates in the middle of a hurricane. During the trial, Bull aims to convince the jury that his client tried to prevent a "greater harm" when he abandoned his prison command to evacuate his own family.
22: Pillar of Salt - Aired: 2019-05-13
Bull works to convince a jury that an alleged murder was actually a tragic accident when TAC represents a woman charged with her 3-year-old stepdaughter's death.
Season 4 (20 Episodes)
1: Labor Days - Aired: 2019-09-23
As Bull prepares for fatherhood, his work at TAC suffers without his top attorney, Benny, who quit in reaction to Bull's romantic reconnection to his ex-wife and Benny's sister, Isabella. In addition, the team faces a difficult time in court as they mount a defense for a young bartender on trial for involuntary manslaughter.
2: Fantastica Voyage - Aired: 2019-09-30
Bull sees a visionary whereas the federal government sees a con woman, when he helps the defense of a charismatic entrepreneur, Whitney Holland, who's accused of defrauding investors in her seemingly groundbreaking water filtration system company. As the trial gets underway, Bull focuses on selecting jurors whose belief systems allow them to see his client as a dreamer who never meant criminal intent.
3: Rectify - Aired: 2019-10-07
Benny's previous career with the District Attorney's office comes into focus when Chunk, working with his law professor's legal clinic, aims to get a new trial for Eddie Mitchell, a man he believes was wrongfully convicted of triple homicide by a prosecution team that included Benny.
4: Her Own Two Feet - Aired: 2019-10-14
Bull helps a famous social media influencer, Sadie Washington, take her father to court to overturn his legal guardianship over her empire, which he was granted after the young mogul suffered a public mental breakdown. To counteract any jury bias Sadie faces due to the public's perception of her mental illness, they aim to select jurors who believe in giving people second chances.
5: Billboard Justice - Aired: 2019-10-21
Taylor becomes personally invested in having Bull help a dancer, Jessica, bring a civil suit against a real estate mogul who assaulted her at a gentlemen's club when the district attorney's office refuses to pursue criminal charges. As the TAC team faces an uphill battle in court due to the defendant's fame and popularity, Bull aims to select jurors who believe privileged people don't deserve special treatment.
6: Into the Mystic - Aired: 2019-10-28
Bull and the TAC team question whether they have a solid defense when they represent wealth manager Rachel Elliot who's on trial for her husband's murder, which she claims to have no memory of due to an alcohol-induced blackout. When Rachel's reputation for aggressive behavior threatens to hurt them in court, Bull avoids jurors with "rage bias," an inherent dislike of people who can't control their emotions.
7: Doctor Killer - Aired: 2019-11-04
Bull faces the seemingly impossible task of defending a client who already confessed to accidentally killing the doctor he blames for his mother's death.
8: Safe and Sound - Aired: 2019-11-18
Bull mounts the defense of an old college friend, Eric Crawford, who is charged with negligent homicide after Eric's youngest child kills his eldest with Eric's handgun.
9: The Flying Carpet - Aired: 2019-11-25
Bull represents a large insurance company and its clients, married pizzeria owners who are being sued for negligence by a teenager who was injured while climbing their rooftop signage. As the trial gets underway, Bull realizes the case has no clear winners, as the small business owners could lose their livelihood, the plaintiff may never walk again and the insurance company refuses to settle
10: Imminent Danger - Aired: 2019-12-16
Bull and the TAC team take a difficult pro bono murder case before the holidays and realize it will take a Christmas miracle to win, as the presiding judge has a grudge against Bull. Also, Marissa pushes for an office Christmas party, and Taylor embarks on a new romance.
11: Look Back in Anger - Aired: 2020-01-06
Bull looks to select jurors who can empathize with an individual's need for personal privacy when he helps Marissa's friend sue a notable philanthropic businessman for abusing him as a child.
12: Behind the Ivy - Aired: 2020-01-20
Chunk's friend asks Bull to help the parents of an athletic scholarship student bring a wrongful death suit against the school after the teen dies suddenly while training.
13: Child of Mine - Aired: 2020-02-03
Bull and Benny represent a couple being sued by their baby's biological father for custody after a fertility clinic mistakenly used the wrong man's sample. As family court cases are solely decided by a judge, Bull and Benny worry about their best strategy at trial without a jury for TAC to analyze.
14: Quid Pro Quo - Aired: 2020-02-10
Bull is hired by a doctor, Samir Shadid, who's accused by the Manhattan U.S. attorney of bribing his way into college, just as Bull's ex-wife, Isabella, is due to give birth. As Bull waits for Izzy to go into labor, he contends with the trial's national news, due to its connection to a high-profile college admissions conspiracy case.
15: Flesh and Blood - Aired: 2020-02-17
Bull assists in the murder trial defense of an old friend, Vivian Cahill, an in-debt professional gambler accused of killing her wealthy father to gain her inheritance. Knowing their client had a complicated relationship with her father, Bull and Benny enter into voir dire looking for jurors who sympathize with dysfunctional family relationships.
16: Missing - Aired: 2020-03-09
Bull aims to convince a jury to put the law aside, when he represents a woman guilty of kidnapping her niece years ago to stop the girl's father from abusing her. During jury selection, Bull looks for people who believe that when his client abducted her niece, she was saving the young girl's life.
17: The Invisible Woman - Aired: 2020-03-16
Bull takes on the trial defense of Dr. Natalie Reznick, an expert on anthrax, who is accused of orchestrating a series of anthrax attacks that terrorize the city. While the facts are against her, Bull sets out to prove the city was in such a rush to get the bacteria off the streets and calm the public's hysteria, they arrested the wrong person.
18: Off The Rails - Aired: 2020-04-06
Bull defends a train engineer who has no memory of a fatal crash he allegedly caused, due to a brain injury he sustained in the collision.
19: The Sovereign - Aired: 2020-04-13
Bull mounts the defense of an idealistic state judge, Judge Duggan (Kelcy Griffin), who's on trial for obstruction of justice after she helped a trial witness evade federal arrest in her courtroom. During voir dire, Benny looks for jurors who believe the law is open to interpretation and that Judge Duggan broke the law to uphold courtrooms as sacred spaces within the justice system.
20: Wrecked - Aired: 2020-05-04
Bull and the team help Taylor bring a civil suit against the woman who killed Taylor's friend in a hit-and-run when the driver evades criminal charges by claiming diplomatic immunity.
Season 5 (16 Episodes)
1: My Corona - Aired: 2020-11-16
Bull and the TAC team struggle to adjust to a virtual court system as they weather the New York City shutdown due to the coronavirus.
2: The Great Divide - Aired: 2020-11-23
The TAC team experiences a conflict of interest in court when Benny represents the plaintiff and Chunk represents the defendant in the same civil suit, where a mother sues a young artist she deems responsible for her daughter's death.
3: Prison Break - Aired: 2020-11-30
Bull assists Chunk as he represents a convict from his law school's legal aid clinic, a woman accused of killing a guard while trying to escape during a prison transport. While the prosecution alleges the woman shot the guard as she tried to flee, Chunk argues that she is being falsely accused by a guard who attempted to sexually assault her during the transport.
4: The Ex Factor - Aired: 2020-12-14
TAC braces for an un-jolly Christmas when Bull and Benny represent Marissa and her estranged husband, Greg, in federal court after they're charged with money laundering and fraud connected to Greg's restaurant. As Bull and Benny defend the divorcing couple together so the prosecution can't use them against each other, they search for jurors who will believe Marissa had no knowledge of Greg's business dealings. Also, as Bull and Izzy prepare to baptize Astrid before the Christmas holiday, they reach an impasse regarding what they want from their renewed relationship.
5: Fallen Idols - Aired: 2021-01-04
Bull worries he can't convince a jury his religious leader client didn't kill his wife when a major secret the pastor is hiding about the marriage is revealed, damaging his credibility in court.
6: To Save a Life - Aired: 2021-01-18
Bull and Chunk represent an emergency room doctor being sued for malpractice after she ignored direct orders to save one near-death patient in favor of helping another who was also critically injured.
7: The Head of the Goat - Aired: 2021-01-25
Bull and Benny mount a difficult federal trial defense for a young mother accused of aiding and abetting her extremist husband in an act of domestic terrorism. When the controversial case makes news, Benny's commitment to TAC complicates his burgeoning political career.
8: Cloak and Beaker - Aired: 2021-02-08
Bull heads to federal court for a client accused of stealing his own scientific research from the company he works for, a corporation he says buried his ground-breaking work because selling medication is more profitable than curing diseases
9: The Bad Client - Aired: 2021-02-22
Bull uses the First Amendment's freedom of speech to defend a controversial news commentator blamed for a man's suicide after she accused him on air of murder
10: The Boy Who Cried Murder - Aired: 2021-03-15
Izzy asks Bull to petition the court to have her best friend's body exhumed when the woman's son alleges she was murdered, despite her death already ruled accidental.
11: Truth and Reconciliation - Aired: 2021-04-12
The origin story of TAC is revealed through flashbacks when Bull tries to get a new trial for the wrongly convicted prisoner who inspired him to work in trial science 12 years earlier.
12: Evidence to the Contrary - Aired: 2021-04-19
Bull and the TAC team worry about jury bias when Bull mounts a murder trial defense for a Black Lives Matter activist who is also the son of the wrongly convicted man who inspired Bull to start his trial science company.
13: Law of the Jungle - Aired: 2021-04-26
Bull is hired to help a woman determined to go against legal advice when she insists on pleading guilty to the murder of a wealthy philanthropist who preyed on her a teenager.
14: Under the Influence - Aired: 2021-05-03
Chunk does his daughter, Anna, a favor and convinces Bull to represent a teenager on trial robbery, a defendant who faces an uphill battle in court when he refuses to name his accomplice. Also, Chunk is suspicious of Anna's older boyfriend who's a writer with the financial resources to pay the legal fees for TAC's teen client, and Taylor's forced to lean on her ex-husband's girlfriend as childcare for her son when the trial has her working around the clock.
15: Snatchback - Aired: 2021-05-10
Bull aims to win over a federal jury without the use of hard evidence when TAC represents Hank Alston, a child recovery agent charged with fraud for not having documented proof of his covert work. Also, Izzy wants Benny to consider hitting back at his opponent in the District Attorney race when the other candidate engages in mudslinging before an important debate
16: A Friend in Need - Aired: 2021-05-17
Izzy puts the brakes on her wedding to Bull after he jeopardizes Benny's election campaign by handling the defense in the corruption trial of the former District Attorney that Benny hopes to replace. Season finale.
Season 6 (22 Episodes)
1: Gone - Aired: 2021-10-07
Bull and the TAC team must call upon all their collective experience to locate Bull's kidnapped daughter, and the abductor warns them not to go to the police. As Bull works to build the most important psych profile of his life, he begins to suspect the captor is someone connected to his past.
2: Espionage - Aired: 2021-10-14
TAC's defense strategy for a client on trial for going public with classified governments under the Espionage Act is compromised when Bull experiences emotional turmoil following his daughter's kidnapping. As Bull grows increasingly agitated, the team faces a difficult time in court when federal law leaves them unable to tell jurors their client's motive for leaking the sensitive information.
3: Bull Undone - Aired: 2021-10-21
Bull contends with a biased jury pool when TAC represents a man charged with his high school girlfriend's murder after a docuseries depicts him as the prime suspect in the decades-old homicide.
4: Uneasy Lies the Crown - Aired: 2021-10-28
Bull faces uncertainty in court, when TAC handles a class action suit against a vaping company selling malfunctioning devices, and the trial outcome hinges on just one juror. Marissa takes the initiative when Bull ignores TAC's growing financial difficulties.
5: King Bull - Aired: 2021-11-04
The TAC team asks Bull to step aside, when they fear his recent issues could negatively affect their defense of a business mogul accused of being mentally unfit to lead his company.
6: Better Angels - Aired: 2021-11-11
Bull and the TAC team are under pressure when they have just two days to prepare a defense for a midwife accused of practicing without a license. With time running out, the team tries to convince the private religious community of women their client helps to serve as character witnesses.
7: Confidence Man - Aired: 2021-12-02
Bull's legal troubles go from professional to personal when new evidence in his bribery trial implicates his wife, Izzy. Also, the TAC team's efforts to assist Bull in court are thwarted by his attorney, who fears they will cross a legal line to help their boss.
8: Snowed In - Aired: 2021-12-09
Bull needs a Christmas miracle when he takes on a sports agency's young assistant charged with providing a star client lethal drugs.
9: False Positive - Aired: 2022-01-06
Bull helps a grieving mother, Vernice, sue the developers of a computer program that misidentified her son as a criminal, leading him to be fatally shot by the police. Also, Bull and Marissa clash when she considers a job offer from a rival company.
10: Frontotemporal - Aired: 2022-01-13
Bull and Chunk aim to prove that their client, a woman on trial for murder, committed the crime due to a lack of behavioral control caused by a brain tumor; Taylor is suspected by the FBI of committing cybercrimes.
11: Family Matters - Aired: 2022-01-20
The TAC team finds itself in a tense and unprecedented situation when Bull faces off against Marissa and her new boss in court, following her departure from the company. Also, Taylor's professional life works against her during her custody battle with her ex-husband.
12: Caliban - Aired: 2022-02-24
The TAC team gets a rare glimpse into Bull's personal life when his estranged brother of 13 years, Jacob Bull, unexpectedly arrives in New York. Also, TAC represents a financial investor accused by the FBI of running a Ponzi scheme with his father to defraud their clients of millions of dollars.
13: The Hard Right - Aired: 2022-03-03
Bull helps his friend, Army psychiatrist Colonel Victor Taggert, mount a diminished capacity defense for a sergeant accused of killing a fellow soldier. Also, Marissa forges a romantic connection with her art dealer, Henri Fray, a French gallery owner in need of legal assistance to stop an auction house from selling a piece of art that should be repatriated.
14: Safe Space - Aired: 2022-03-10
Bull helps an agoraphobic client bring a wrongful death suit against the alleged killer of his beloved aunt, but the client's inability to testify in person threatens the trial. Also, Taylor forges a connection with TAC's agoraphobic client, and Chunk's new relationship hits a snag when his mother, Adaline, visits.
15: With These Hands - Aired: 2022-03-31
Bull takes a frustratingly passive role in court during a medical malpractice suit, when he helps the surgeon who saved his life after his heart attack and must defer to her browbeating attorney on trial strategy. Also, Taylor fights the urge to check into the background of Henri Fray, Marissa's new love interest.
16: The Diana Affair - Aired: 2022-04-07
Bull and Izzy experience marital discord when Bull has TAC lead the defense for Diana Lindsay, his ex-girlfriend who's accused of killing her lover's wife. Also, personal conflicts abound for the TAC team when Chunk finds himself defending Diana in court against his boyfriend and prosecutor, Robert.
17: Dark Horse - Aired: 2022-04-14
Izzy hires Bull and TAC to defend a jockey accused of committing arson against a stable owner who fired him.
18: The Other Shoe - Aired: 2022-04-21
Bull puts aside his personal grievances to help AUSA Reilly, who prosecuted him for jury tampering, bring one of the world's most dangerous drug lords to justice. As the pair enter into a hesitant partnership, Bull's unconventional style clashes with the lawyer's commitment to working by the book.
19: Opening Up - Aired: 2022-04-28
When Bull is sidelined with a back injury, Marissa and Chunk are forced to go to court without him to defend Marissa's closest childhood friend, Kyla, a tech CEO accused of wrongfully terminating an employee. Also, Danny contemplates what she wants out of life following a near-death experience.
20: The Envelope, Please - Aired: 2022-05-12
Bull breaks from the stress he's been under for months when a mysterious delivery causes him to blackout for hours, leaving him with no memory of his movements.
21: Silent Killer - Aired: 2022-05-19
When Bull handles the negligent homicide defense of a building owner accused of killing tenants by carbon monoxide poisoning, the case rocks Bull and the TAC team to their core. Also, TAC's trial defense is made more difficult when the ADA prosecuting the case is Chunk's ex-boyfriend, Rob Jones, someone very familiar with Bull's tricks; and Taylor is forced to reevaluate her work-life balance when she gets shocking news about her son.
22: Goodbye - Aired: 2022-05-26
Bull and the team head to court one last time to finalize a negligent homicide defense that will change the nature of their company and their lives forever.