General Information
Glossary: 9
First Air Date: January 3rd, 2018
Last Air Date: May 11th, 2020
Created By: Ryan Murphy, Brad Falchuk
Star Casts: Peter Krause, Angela Bassett, Oliver Stark, Rockmond Dunbar, Kenneth Choi, Aisha Hinds, Jennifer Love Hewitt, Ryan Guzman, Corinne Massiah, Marcanthonee Reis, Gavin McHugh
Aired On: FOX
Episode Runtime: 45 minutes
Total Seasons: 3 Seasons
Total Episodes: 46 Episodes
Type: Scripted
Status: Returning Series
Homepage: FOX - 9-1-1

Last Updated: Thu, 22 Oct 2020 10:30:19 +0000
Sponsored Links
Ratings
User Rating:
Backdrops Gallery (19 Images)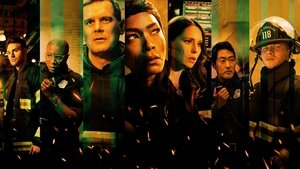 9-1-1
Explore the high-pressure experiences of police officers, paramedics and firefighters who are thrust into the most frightening, shocking and heart-stopping situations. These emergency responders must try to balance saving those who are at their most vulnerable with solving the problems in their own lives.
Seasons and Episodes
Season 1 (10 Episodes)
1: Pilot - Aired: 2018-01-03
It takes a team of people to help answer the famous question, "911, what's your emergency?" Detective Athena Grant works as a member of the police force, handling cases that require her sharp mind and expertise, while also trying to juggle her own family drama. Bobby Nash and his team of firefighters help execute the daring rescues that often come along with these life-threatening situations. Meanwhile, Abby Clark spends her days taking and fielding emergency calls at the 911 call center, but constantly desires to know what happens after she sends help.
2: Let Go - Aired: 2018-01-10
A night at an amusement park takes a deadly turn when a roller coaster malfunction leaves lives hanging in the balance. Abby reaches out to Buck; Athena and Hen respond to an unusual home invasion.
3: Next of Kin - Aired: 2018-01-17
Bobby and his team respond to an emergency at a children's birthday party that leaves lives hanging in the balance. The crew jumps into action after one of their own is involved in a devastating accident. Athena tries to cope with a tragedy that hits way too close to home and Abby is confronted with a life-changing decision for her mother and makes a connection with Buck.
4: Worst Day Ever - Aired: 2018-01-24
In the aftermath of a deadly plane crash, Bobby and team race to help the survivors, while Athena deals with panic and chaos at the airport. Bobby confronts his past demons; Athena is out for revenge against a group of teen bullies; and Abby delivers an important message from a 9-1-1 caller.
5: Point of Origin - Aired: 2018-01-31
The crew races to an emergency when disaster strikes at an Indian wedding. Abby enlists the help of Buck to try and find her mother and, for the first time, meets Athena face-to-face. Meanwhile, Bobby has a difficult time confronting his past and Hen struggles to make the right decision.
6: Heartbreaker - Aired: 2018-02-07
On Valentine's Day, a surprise marriage proposal goes awry with dangerous consequences. Athena attempts to help a desperate woman and unintentionally joins the Lonely Hearts Club. Bobby and Chimney pull holiday duty and learn about the "Casanova Fracture" and Abby and Buck go on their first official date.
7: Full Moon (Creepy AF) - Aired: 2018-02-28
A full moon keeps the crew busy with some of the craziest calls yet, as Athena investigates a potential home invasion and "faces off" against a rabid criminal. Meanwhile, Abby helps investigate the murder of a caller, Bobby and Buck have their hands full at a yoga studio for pregnant women and Hen's past may become her future.
8: Karma's A Bitch - Aired: 2018-03-07
What goes around comes around for an unremorseful widower, an arrogant fitness club owner and an unsuspecting thief. Meanwhile, Bobby gets a surprising phone call from his doctor after donating at Chimney's blood drive, and Athena confronts Michael after having a heart-to-heart with their kids.
9: Trapped - Aired: 2018-03-14
The first responders race to help a homeless man crushed in a garbage truck, a mother and son in a crashed elevator and extreme hoarders entombed in their house. Meanwhile, Athena jumps into to the dating pool, as Buck and Abby's relationship is tested by her ailing mother.
10: A Whole New You - Aired: 2018-03-21
The first responders take calls to help an unusual domestic disturbance, a "death" at a psychic's and a horrific motorcycle crash. Meanwhile, Bobby dips his toe into the dating pool, Abby takes a walk down memory lane, Buck is confronted by his past actions and Athena tries to start her new life.
Season 2 (18 Episodes)
1: Under Pressure - Aired: 2018-09-23
On one of the hottest days of the year, the first responders feel the pressure as harrowing incidents keep happening around the city, including a road rage accident involving a van full of tourists, an emergency at an auto-repair shop and a grenade. Meanwhile, Buck gets a surprise visit from his sister, and a handsome new hire Eddie jeopardizes Buck's chances of being chosen for a fireman calendar.
2: 7.1 - Aired: 2018-09-24
When a massive earthquake rocks Los Angeles, the first responders rush to rescue victims from a crumbling high-rise hotel both under the rubble and high above the ground. Athena must deal with wreckage from a collapsed freeway overpass and Maddie is thrown into the fire as she faces her first crisis as a 911 dispatcher.
3: Help Is Not Coming - Aired: 2018-10-01
The first responders continue to deal with the fallout of a massive earthquake and its deadly aftershocks. Athena tries to keep the peace as Bobby and team continue to rescue victims from a collapsing high-rise hotel, both under the rubble and high above the ground. Maddie 's first day on the job involves helping a pregnant couple deliver their baby safely.
4: Stuck - Aired: 2018-10-08
Athena contemplates accepting a promotion that will take her out of the field.
5: Awful People - Aired: 2018-10-15
Maddie goes for a ride-along with Athena in the hopes of being on the other end of a 9-1-1 call; Hen attempts to learn how to prevent her family from falling apart at the seams; disaster strikes at a military funeral and movie theater.
6: Dosed - Aired: 2018-10-22
When the first responders race to the rescue of a crashed news copter, they unwittingly become the subject of an eager reporter's first on-air assignment. Meanwhile, Bobby tries to deal with his daughter's death, as Athena prepares for May's homecoming dance. Then, Maddie struggles to let go of her fear of the past. Also, the team responds to emergencies at an eating contest, a bodybuilding competition and a toddler pageant.
7: Haunted - Aired: 2018-10-29
Halloween finds the first responders racing to the rescue at a cemetery, a haunted hayride and a spooky Hollywood parade; Meanwhile Maddie thinks she has received a "ghost" call from a missing hiker; Hen finds herself facing with a life or death situation with the father who abandoned her; Eddie reconnects with his estranged wife.
8: Buck, Actually - Aired: 2018-11-05
Buck jumps back into the dating scene but fears he will return to his old ways; a woman goes to great extremes on a freeway overpass to get the attention of her husband; a couple have a car accident on their wedding day.
9: Hen Begins - Aired: 2018-11-19
Hen relives her evolution into the firefighter she is today as she recalls the first times she met Chimney and Athena.
10: Merry Ex-Mas - Aired: 2018-11-26
The holidays are naughty and nice for the first responders, who must deal with a stampede at a toy store, a mistletoe stunt gone awry and neighbors competing in a Christmas-light showdown. Meanwhile, Bobby contemplates his future with Athena, Chimney and Buck attempt to lift Maddie's spirits and Eddie must decide if he wants to give his son what he really wants for Christmas - a visit with his mom.
11: New Beginnings - Aired: 2019-03-18
Bobby meets Athena's parents for the first time and Maddie attempts to end her marriage for good, causing Doug to insinuate himself even deeper into Chimney's life. Meanwhile, a tanker carrying a tiger shark crashes on the freeway and a gas leak in a plastic surgeon's office happens mid-surgery.
12: Chimney Begins - Aired: 2019-03-25
Look back at how Chimney joined Station 118 and became the firefighter and paramedic he is today.
13: Fight or Flight - Aired: 2019-04-01
The First Responders rally together to search for a missing Maddie.
14: Broken - Aired: 2019-04-15
When Metro LA's 9-1-1 system is hit with a massive system-wide power outage, the call center must go old school in responding to emergencies. The first responders must deal with explosions in multiple homes and a difficult child birth. Meanwhile, Michael confronts Bobby about parenting his kids.
15: Ocean's 9-1-1 - Aired: 2019-04-22
A going-away party for a bank manager turns into an emergency, and then a mystery, as the first responders are accused of pulling off a daring heist.
16: Bobby Begins Again - Aired: 2019-04-29
Bobby Nash decides to move to Los Angeles in the hopes of restarting his life after a devastating tragedy that struck his family back in Minnesota, but in Los Angeles, he first meets Athena Grant and works his way to captain of the 118.
17: Careful What You Wish For - Aired: 2019-05-06
The first responders deal with a calamity at a chocolate factory; a mail bomb explosion; Eddie receives some surprising news from Shannon; Maddie contemplates her future in the call center.
18: This Life We Choose - Aired: 2019-05-13
The 118 deals with a situation where a stunt driver is placed in a precarious position, two mail bombs are detonated and a teenaged social influencer loses their mind; Eddie's family decides to visit; Buck confronts a deadly series of events.
Season 3 (18 Episodes)
1: Kids Today - Aired: 2019-09-23
Athena enlists the 118's help when a teenager speeds out of control on the freeway. Meanwhile, a routine traffic stop uncovers a shocking kidnapping and Buck struggles with his recovery.
2: Sink or Swim - Aired: 2019-09-30
A massive tsunami hits the Santa Monica Pier, placing Buck and Christopher's lives in danger .
3: The Searchers - Aired: 2019-10-07
Athena, Maddie, Bobby and the 118 races to save lives after a massive tsunami hits the Santa Monica Pier and Buck fears the worst when Christopher goes missing.
4: Triggers - Aired: 2019-10-14
The team races to save workers in a high-rise during a fire drill, car accident victims, and siblings fighting over a family heirloom. Buck gives Bobby surprising news. Eddie helps Christopher deal with the trauma caused by the tsunami.
5: Rage - Aired: 2019-10-21
The 118 races to help protesters at a slaughterhouse and a wife who finds herself trapped in a "rage room" with her husband's mistress. Athena takes action after Michael, May and Harry experience a traumatic traffic stop.
6: Monsters - Aired: 2019-10-28
Athena and the 118 respond to bizarre emergency calls on Halloween, including a flock of crows terrorizing a field trip, an office employee having a close encounter with an eight-limbed creature and a ghost-like girl wandering a neighborhood.
7: Athena Begins - Aired: 2019-11-04
When a murder weapon from a case close to Athena in the early '90s resurfaces, flashbacks to 1989 show how Athena joined the LAPD and became the police officer she is today.
8: Malfunction - Aired: 2019-11-11
Emergencies include a skating mishap at an ice show, an accident involving a self-driving car and a fulfillment warehouse robot going rogue. Meanwhile, Eddie's after-hours fight club gets out-of-control and Hen struggles in her relationship with Karen.
9: Fallout - Aired: 2019-11-25
The 118 responds to debris from a meteor shower crashing into an apartment building and a deadly fire caused by a hazardous waste truck crash inside a tunnel. Meanwhile, Hen struggles with guilt over her ambulance accident, Bobby introduces Eddie to an old friend to help with his anger and Maddie receives an urgent call for help.
10: Christmas Spirit - Aired: 2019-12-02
Holiday-themed incidents include a shopper pushed over the edge, a woman who is literally having a "Blue Christmas" and a luggage handler accident on a tarmac; Maddie revisits her past to embrace her future; Bobby receives shocking news.
11: Seize the day - Aired: 2020-03-16
The 118 responds to a skydiving trip gone wrong, a bank rep injured in a home repossession and a lovestruck assistant whose lunch run ends in disaster. Meanwhile, Athena and the family come to terms with Michael's difficult health decision and Chimney's half-brother from Korea unexpectedly shows up at his doorstep.
12: Fools - Aired: 2020-03-23
The 118 responds to a viral stunt gone haywire, a disaster at a couple's fishing trip and an epic first date fail. Meanwhile, Athena investigates a woman who doesn't remember being shot in the head and Eddie is forced to have a difficult conversation with Christopher.
13: Pinned - Aired: 2020-03-30
Accidents happen at a bowling alley and a home renovation; Athena pursues a car thief.
14: The Taking of Dispatch 9-1-1 - Aired: 2020-04-13
Maddie fears for herself and her co-workers when the call center is taken hostage.
15: Eddie Begins - Aired: 2020-04-20
Eddie's journey to rescue a boy from a well turns into a mission to save himself from his past.
16: The One That Got Away - Aired: 2020-04-27
The 118 fights an apartment building blaze; Athena's response to an accident call leads to a more sinister crime; Hen performs a risky medical procedure during a televised cooking show; Buck is inspired to reunite with his lost love.
17: Powerless - Aired: 2020-05-04
The 118 races to rescue a little girl in a runaway hot air balloon and help with a city power outage caused by a hijacked tree-trimmer truck; Athena's investigation into a serial rapist case puts her life in jeopardy.
18: What's Next? - Aired: 2020-05-11
The 118 rush to save lives in the aftermath of a massive train derailment.