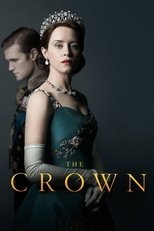 General Information
Glossary: T
First Air Date: November 4th, 2016
Last Air Date: December 8th, 2017
Created By: Peter Morgan
Star Casts: Olivia Colman, Tobias Menzies, Marion Bailey, Helena Bonham Carter, Ben Daniels, Josh O'Connor, Jason Watkins, Erin Doherty
Aired On: Netflix
Episode Runtime: 52 minutes
Total Seasons: 3 Seasons
Total Episodes: 24 Episodes
Type: Scripted
Status: Returning Series
Homepage: Netflix - The Crown

Last Updated: Mon, 14 Jan 2019 09:52:01 +0000
Sponsored Links
Ratings
User Rating:
Backdrops Gallery (20 Images)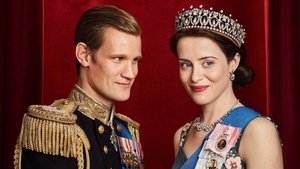 The Crown
The gripping, decades-spanning inside story of Her Majesty Queen Elizabeth II and the Prime Ministers who shaped Britain's post-war destiny. The Crown tells the inside story of two of the most famous addresses in the world – Buckingham Palace and 10 Downing Street – and the intrigues, love lives and machinations behind the great events that shaped the second half of the 20th century. Two houses, two courts, one Crown.
Seasons and Episodes
Season 1 (10 Episodes)
1: Wolferton Splash - Aired: 2016-11-04
A young Princess Elizabeth marries Prince Philip. As King George VI's health worsens, Winston Churchill is elected prime minister for the second time.
2: Hyde Park Corner - Aired: 2016-11-04
With King George too ill to travel, Elizabeth and Philip embark on a four-continent Commonwealth tour. Party leaders attempt to undermine Churchill.
3: Windsor - Aired: 2016-11-04
With Elizabeth in a new role, Philip tries to assert some power. Churchill wants to delay the coronation. King George's disgraced brother arrives.
4: Act of God - Aired: 2016-11-04
When dense smog cripples London for days and creates a serious health hazard, Churchill's inaction leaves him vulnerable to his political enemies.
5: Smoke and Mirrors - Aired: 2016-11-04
Elizabeth rejects protocol by appointing Philip to coordinate her coronation, but his ideas create conflict. The Duke of Windsor returns to London.
6: Gelignite - Aired: 2016-11-04
Margaret and Peter come to Elizabeth with a request. With a royal scandal about to break in the newspapers, the Queen Mother intervenes.
7: Scientia Potentia Est - Aired: 2016-11-04
As the Soviets test the H-bomb, both Churchill and Eden have major health crises. Angry about her inadequate education, Elizabeth hires a tutor.
8: Pride & Joy - Aired: 2016-11-04
Elizabeth and Philip go on an exhausting world journey. Margaret takes over some of her sister's official duties and tries to liven things up.
9: Assassins - Aired: 2016-11-04
As tensions with Philip increase, Elizabeth spends time with her old friend Porchey. Churchill's portrait is painted for his 80th birthday.
10: Gloriana - Aired: 2016-11-04
Margaret and Peter are reunited, but another obstacle stands in their way. Elizabeth is torn between her duty as Queen and her love for her sister.
Season 2 (10 Episodes)
1: Misadventure - Aired: 2017-12-08
As Philip leaves for a long tour, Elizabeth makes an upsetting discovery. Prime Minister Eden wants to strike back after Egypt seizes the Suez Canal.
2: A Company of Men - Aired: 2017-12-08
Elizabeth feels disconnected from Philip. Eden copes with international pressure and ill health. An interview stirs up harrowing memories for Philip.
3: Lisbon - Aired: 2017-12-08
Palace insiders try to prevent a scandal that could reflect poorly on Philip. Eden faces censure from his cabinet and the press.
4: Beryl - Aired: 2017-12-08
When Elizabeth and Philip throw a grand party for their 10th anniversary, both Margaret and the new Prime Minister experience romantic tribulations.
5: Marionettes - Aired: 2017-12-08
After Elizabeth makes a tone-deaf speech at a Jaguar factory, she and the monarchy come under public attack from an outspoken lord.
6: Vergangenheit - Aired: 2017-12-08
A secret World War II document opens Elizabeth's eyes to grim realities about a family member. The Duke of Windsor campaigns to re-enter public life.
7: Matrimonium - Aired: 2017-12-08
A letter from Peter Townsend spurs Margaret to make a bold proposal. Elizabeth has good news that causes complications for Margaret.
8: Dear Mrs. Kennedy - Aired: 2017-12-08
Inspired by Jackie Kennedy and against her government's wishes, Elizabeth takes an unconventional approach to resolving an issue with Ghana.
9: Paterfamilias - Aired: 2017-12-08
Philip insists that Prince Charles attend his alma mater in Scotland and reminisces about the life-changing difficulties he experienced there.
10: Mystery Man - Aired: 2017-12-08
A salacious government scandal hits close to home for Elizabeth and Philip. Elizabeth retreats to Scotland for rest during a difficult pregnancy.
Season 3 (4 Episodes)
1: Episode 1 - Aired: 2019-02-03
No overview available.
2: Episode 2 - Aired: 2019-02-12
No overview available.
3: Episode 3 - Aired: 2019-02-19
No overview available.
4: Episode 4 - Aired: 2019-02-26
No overview available.