General Information
Glossary: O
First Air Date: July 21st, 2017
Last Air Date: August 31st, 2018
Created By: Bill Dubuque, Mark Williams
Star Casts: Jason Bateman, Laura Linney, Sofia Hublitz, Skylar Gaertner, Jordana Spiro, Jason Butler Harner, Julia Garner, Charlie Tahan, Peter Mullan, Lisa Emery
Aired On: Netflix
Episode Runtime: 80 minutes
Total Seasons: 3 Seasons
Total Episodes: 21 Episodes
Type: Scripted
Status: Returning Series
Homepage: Netflix - Ozark

Last Updated: Thu, 16 Jan 2020 23:06:32 +0000
Sponsored Links
Ratings
User Rating:
Backdrops Gallery (6 Images)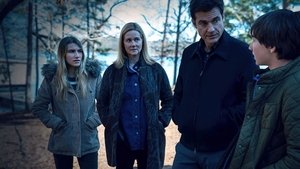 Ozark
A financial adviser drags his family from Chicago to the Missouri Ozarks, where he must launder $500 million in five years to appease a drug boss.
Seasons and Episodes
Season 1 (10 Episodes)
1: Sugarwood - Aired: 2017-07-21
After his business partner cheats a dangerous client, financial adviser Marty must devise a radical plan to save the lives of himself and his family.
2: Blue Cat - Aired: 2017-07-21
In the Ozarks, Marty struggles to find a local business he can use for money laundering, while his kids make new friends but neglect a crucial duty.
3: My Dripping Sleep - Aired: 2017-07-21
Marty finds a way to control Ruth. Wendy worms her way into a job. Looking for another business to invest in, Marty digs for info on the strip bar.
4: Tonight We Improvise - Aired: 2017-07-21
Marty hires Ruth to pull off a heist. Agent Petty forges a relationship with a member of the Langmore family. Jonah exhibits disturbing behavior.
5: Ruling Days - Aired: 2017-07-21
Marty decides to invest in the religious sector, unaware he will disrupt a discreet business operation. A surprise visitor shows up at the Byrde home.
6: Book of Ruth - Aired: 2017-07-21
Jacob educates Marty on his business. Ruth devises and sets in motion a deadly plan. Rachel learns Marty is cooking the books at the Blue Cat Lodge.
7: Nest Box - Aired: 2017-07-21
To stop Jacob from carrying out his threat, Marty makes an offer. Agent Petty gets what he needs to turn Russ. Charlotte grows desperate to escape.
8: Kaleidoscope - Aired: 2017-07-21
In a flashback to 10 years prior, Wendy struggles with depression, Del asks Marty to be his financial adviser, and Agent Petty faces a family crisis.
9: Coffee, Black - Aired: 2017-07-21
Russ learns Agent Petty's true identity and makes plans to murder, steal and flee. Wendy stumbles on an ideal business to add to the Byrde portfolio.
10: The Toll - Aired: 2017-07-21
During his next sermon, Mason falters. Wendy and the kids are caught trying to flee their home. Marty brokers a deal between Jacob and Del.
Season 2 (10 Episodes)
1: Reparations - Aired: 2018-08-31
Ruth's dad gets out of jail. Approval for a riverboat casino calls for Wendy's political skills. The Mexican cartel demands reparations from the Snells.
2: The Precious Blood of Jesus - Aired: 2018-08-31
When a mobster jeopardizes the casino bill, Marty enlists Buddy's help. Wendy resorts to dirty tactics to get votes. Cade reminds Ruth of her roots.
3: Once a Langmore... - Aired: 2018-08-31
Wendy does damage control when Wilkes's pressure on Sen. Blake backfires. Rachel is sent on a mission. Ruth resists accepting her Langmore destiny.
4: Stag - Aired: 2018-08-31
The FBI sends out a second lure. Charlotte slips up while chatting with Wyatt. The Byrdes grow wary of Rachel, who deflects suspicion onto someone else.
5: Game Day - Aired: 2018-08-31
Agent Petty's revelation tests the loyalties of Marty, Ruth and the cartel. Despite the FBI closing in, the Snells refuse to destroy their poppies.
6: Outer Darkness - Aired: 2018-08-31
An FBI search of the Snells' field yields a surprise. Playing hardball, Agent Petty questions Wilkes. The Byrdes mourn a loss.
7: One Way Out - Aired: 2018-08-31
Mason goes off the deep end and focuses his rage on the Byrdes. Ruth tries to make her dad proud during a boat-part heist.
8: The Big Sleep - Aired: 2018-08-31
Darlene makes one too many rash moves. Marty tries to free Rachel from Agent Petty's grasp. Jonah helps his mom force Wilkes to continue his support.
9: The Badger - Aired: 2018-08-31
Marty finds a way around the Snells. Charlotte hires a lawyer. The Byrdes get a meeting with the gaming commission, whose approval comes with a big ask.
10: The Gold Coast - Aired: 2018-08-31
Marty makes plans without telling Wendy. Darlene sends a message via Jonah. Wyatt learns the truth about his dad. Ruth realizes Cade must be stopped.
Season 3 (1 Episode)
1: Episode 1 - Aired: 2020-03-27
No overview available.