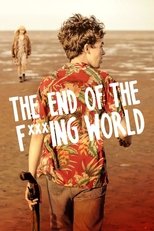 General Information
Glossary: T
First Air Date: October 24th, 2017
Last Air Date: October 24th, 2017
Created By: Jonathan Entwistle
Star Casts: Jessica Barden, Alex Lawther, Steve Oram, Gemma Whelan, Wunmi Mosaku, Navin Chowdhry, Matt King
Aired On: Channel 4, Netflix, All 4
Episode Runtime: 18 minutes
Total Seasons: 1 Season
Total Episodes: 8 Episodes
Type: Scripted
Status: Returning Series
Homepage: Channel 4 - The End of the F***ing World

Last Updated: Fri, 21 Jun 2019 10:30:11 +0000
Sponsored Links
Ratings
User Rating:
Backdrops Gallery (3 Images)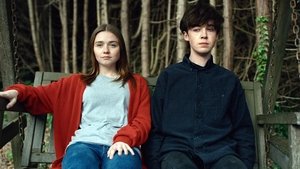 The End of the F***ing World
James is 17 and is pretty sure he is a psychopath. Alyssa, also 17, is the cool and moody new girl at school. The pair make a connection and she persuades him to embark on a darkly comedic road trip in search of her real father.
Seasons and Episodes
Season 1 (8 Episodes)
1: Episode 1 - Aired: 2017-10-24
James is a loner who doesn't engage with other people. His world is one of violent inner fantasies. No one talks to him at school, and he's happy with that. But everything changes in an instant when new girl Alyssa accosts him in the canteen… Alyssa is teenage angst made flesh. She feels estranged from her mum; hates her stepdad; and rejects pretty much everyone she meets. That is until she sees James sitting alone one day… Alyssa sees a kindred spirit in James – just as he identifies her as a potential victim. And so their journey begins…
2: Episode 2 - Aired: 2017-10-24
Alyssa and James hit the road with a bang, but they soon realise how little they know each other.
3: Episode 3 - Aired: 2017-10-24
Alyssa and James decide to lie low, but their hideaway turns out not to be as safe as it first appears.
4: Episode 4 - Aired: 2017-10-24
In the fallout of their terrible act, real cracks begin to appear between James and Alyssa.
5: Episode 5 - Aired: 2017-10-24
James and Alyssa arrive at a rundown town. James is unable to block out a memory from his past.
6: Episode 6 - Aired: 2017-10-24
Excited to be reunited, Alyssa and James get back on the road, where their outlaw status is put to the test.
7: Episode 7 - Aired: 2017-10-24
James and Alyssa make it to her father's place. But after the initial euphoria, cracks begin to show.
8: Episode 8 - Aired: 2017-10-24
As the outside world threatens to close in, will James and Alyssa make it as a couple?